Is Your Medical Practice Struggling to Attract New Patients?
Posted on

The population is growing, the COVID-19 pandemic is not a thing of the past, and this growing population still needs doctors. Therefore, failing to attract patients is a common issue for medical practices – a clear sign of gaps in their healthcare marketing strategy or maybe the absence of structure.
The fact is that if some medical practices are getting patients' attention, others can too. Not attracting enough patients is a sign that there is an urgent need to revamp strategies, strengthen marketing and patient service processes.
Why acquiring the right patients is essential?
The most straightforward answer is – your medical practice could plumet if you do not acquire the right patients. Without patients, your medical practice will not be able to survive, let alone thrive.
On the contrary, if you acquire the right patients, you can ensure revenue and a stream of powerful insights to make your services better. In addition, acquiring the right patients can lead to a great patient review, which has the potential to help establish and grow your practice reputation.

Considering how critical patient acquisition is, it amazes us how many new and established medical practices still get it wrong and choose inefficient and inaccurate ways to acquire patients.

Why your medical practice is not attracting the right patients?
Here are some of the many reasons medical practices struggle to win patients and what to do about it.
1. You're not ranking high in search engine results
Search engine optimization (SEO) and paid ads can drive traffic to your medical practice site, but you want organic traffic. This means traffic that comes from potential patients who visit your website from search engines. Naturally, sites that rank higher in the search engine results tend to attract more traffic. Therefore, it's crucial to ensure that your website ranks well for relevant keywords. Though ranking high in search engines takes time and work, but it's worth the trouble. Content and SEO are the two pillars to get more online visibility for your brand.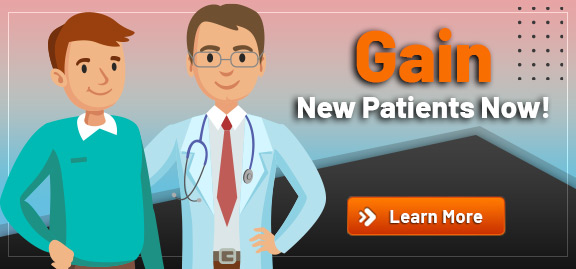 2. You're not promoting your medical practice
Organic traffic is an excellent way to attract new patients, but it's not the only way. Referral traffic, which comes from online ads and website links, and direct traffic, which is patients typing in your site address, also account for a significant amount of online visibility and traction. Promoting your brand will lead to both direct and referral traffic. You want your medical practice listed in a reputable online directory, such as Google My Business, so patients will see your listing when they search. It is essential to claim your Google My Business listing, and patients will find you when they perform a "near me" online search. Make sure that your contact information, location, and keywords are correct to avoid attracting the wrong traffic. Social networks are another effective promotional tool for medical practices. Ideally, your medical practice should have profiles on critical social networks, such as Facebook, Twitter, and Instagram. Posting your services and content on these platforms will help you increase fan following and traffic, allows the ability to gain insights into your patient base and engage with them.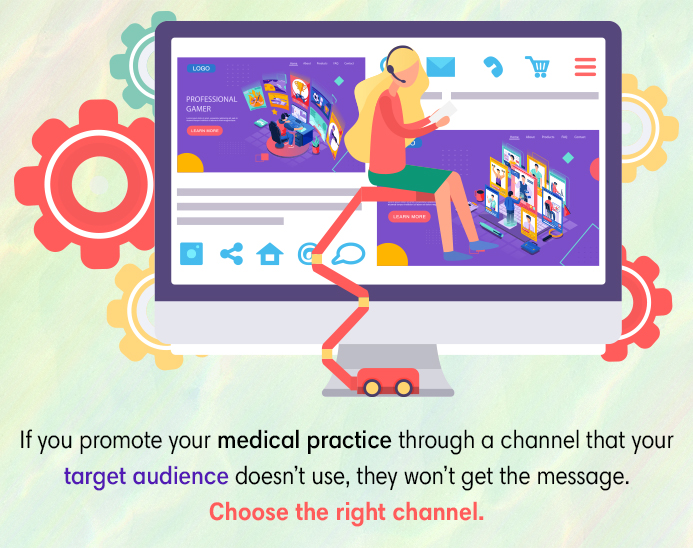 3. You're not engaging with the right target audience
Attracting relevant traffic means nothing if your site visitors aren't looking to schedule an appointment. All this does is cost you in paid ads and clicks without generating any significant return. You cannot reach out to every potential patient, so define your target audience's needs and tailor your services and marketing content to suit them. This is where social networks come in handy. You can engage with your target audience and find out more about what they're looking for in a product or service, giving you valuable insight into attracting new leads. You also have access to essential patient information, such as age, location, gender, occupation, income, and healthcare needs, which can help you direct your efforts toward other prospects.
Read more: Are You Targeting the Right Patients?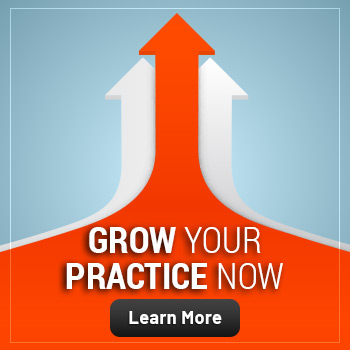 4. Your marketing messages are not appealing
Maybe your website content is too complicated for an average patient or website visitor to understand. Or, maybe your social media posts cannot make a compelling case as to why a patient can't live without your service. When potential patients land on your website, do they understand who you are what you do? Can they figure out how your services are better than competitors? If your message isn't clear or easy to understand, patients will leave your website.
Have an expert look at your website content and social media posts to find the call-to-action (CTA). You want the visitor to click and find more information, but it isn't clear to a new visitor. Consider hiring a healthcare marketing agency like Practice Builders to review your marketing assets from a patient's perspective. Then, ask them to identify what might work and what won't in helping you attract more patients.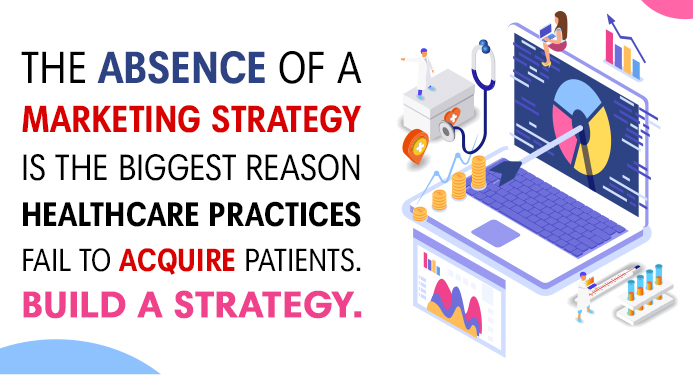 5. Your website isn't patient-friendly
Most patients use their smartphones and other devices to search for healthcare providers online. So, your website must be seamless across all devices. Potential patients will abandon a website that isn't mobile-friendly, whether it's because of navigation issues or high load times.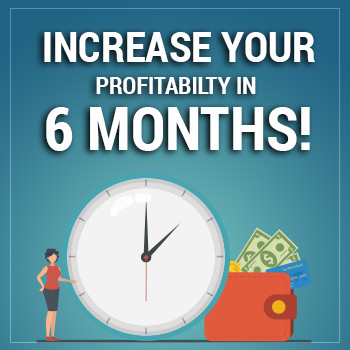 To ensure your patients have the best mobile experience, test your website on different devices. For example, is it easy to find your menu and products? Do the pages load quickly? Is it easy to read on a smaller screen? All these factors impact the time your patients spend on your website. The more time they spend, the more likely they are to read about your services and schedule an appointment.
Conclusion
Often, the reason you're struggling to acquire new patients is more to do with internal factors than external ones. The more honest you are about your medical practice, staff, and service, the better. If you're feeling stuck, consider changing your medical marketing game plan to pursue more patients. Have your patient persona in mind and tailor marketing content directly towards them, highlighting how your medical practice can address their needs.
We understand all of this can be a lot to absorb. If you need assistance to take your medical practice to the next level, consider seeking expert help from experts like Practice Builders. We know what it takes to attract more patients and will be able to help you get back on track in no time. Also, check out our healthcare marketing blog section; chances are you will find a solution to a problem very similar to your own.
Are you looking for a personalized healthcare marketing plan to attract more new patients? Contact us today!