Do You Understand Your Patients' Needs?
Posted on

There are many ways to grow your medical practice, but the most promising one is understanding your patients' needs and making sure you exceed their expectations in service quality.
Understanding your patients' needs is something every medical practice owner ought to do continuously − what patients want from your brand, how they want it, and what price they are willing to pay for it.
However, despite knowing the importance of understanding patients' needs and exceeding their expectations, many medical practices don't pay much attention to it.
Spoiler alert: Such medical practices don't last very long!
Understanding what your patients want, will help build stronger relationships, which will strengthen brand loyalty and help grow your medical practice.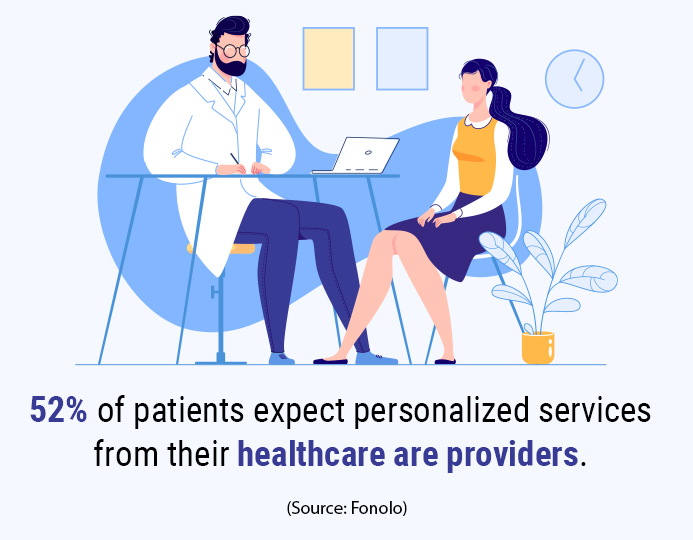 So, what do your patients want from you?
You would think that it's challenging to make a sweeping generalization about what "all patients" want from your practice. You are right!
There are different types of patients, and as individuals, they are likely to have different expectations from your brand. Generally, almost every patient expects the following four things from a medical practice:
A competitive price
Personalized service
Convenient and multi-channel communication
Empathy and care
Having a comprehensive understanding of your patients is key to achieving business goals. Whether you're trying to improve the patient experience, create engaging content or increase revenue, knowing your patients is critical.
But how do you know what to offer your patients? The following tips may help: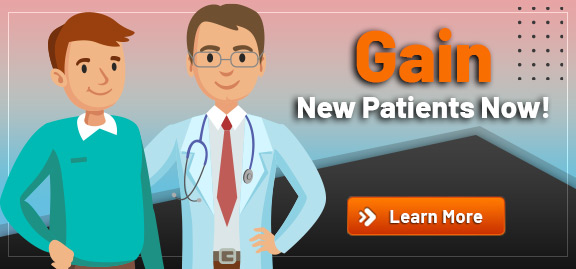 1. Offer personalized service
Quick responses, personalized patient service is a proven strategy for medical practices looking to attract and retain patients. It's about meeting patients' needs and sometimes exceeding them by offering professional advice, timely appointments, and no-fuss payment options. Also, patients will be happy to pay more for a service if it improves their health or effectively addresses their health-related issues.
Are you thinking about how you can offer personalized service to your patients?
Train your patient support team never to treat patients like case numbers. Treat patients like the individuals that they are. The majority of patients think that being treated as individuals is more important than how fast their issues get resolved. And, if you can deliver both personalization and speed, you have a killer combination.
2. Provide multi-channel communication
With most patients using multiple channels to communicate with their medical providers, it's time to make sure that the interaction feels like a single, seamless conversation. Are you giving patients the same answers and the same level of personalized service across all channels?
Patients want medical practices to communicate with them on their preferred channel: in person, online, or by phone. Today's digitally savvy patients expect to communicate with you across multiple channels — depending on the nature of the inquiry. Not just this, your patients expect quick responses in real-time, having conversations with your support staff seamlessly on different channels. This means, whether they call you, email you or leave a message on Facebook, they don't want to keep repeating their problem.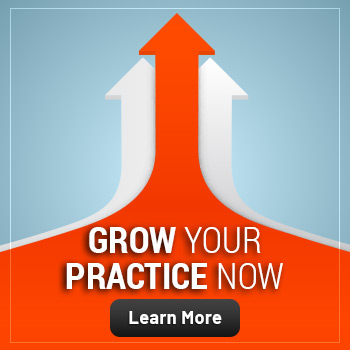 Are you thinking about how you can offer seamless, multi-channel communication to your patients?
Being where the patients are is the key to meeting their expectations. Build an omnichannel patient service strategy to deliver consistent support across all channels. Train your staff to identify and meet patients' needs effectively. As much as possible, focus on providing real-time assistance to your patients with online patient engagement tools.
Making these changes before your patients become dissatisfied is the best thing you can do to ensure the growth of your practice.
3. Ask for feedback
Your patients want you to listen to them. Patient feedback is vital for the success of every medical practice. It helps to enhance your services to suit the needs of your patients better. This will then raise the chances that your patients will choose your brand over competitors and won't shy away from spreading the good word about your practice.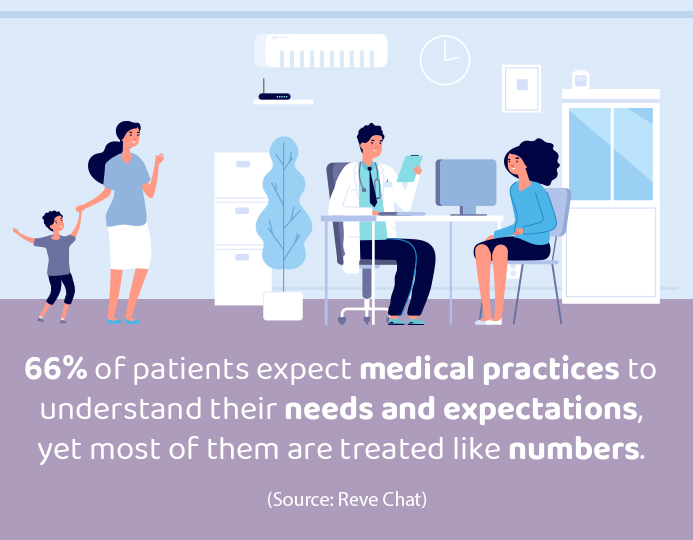 The problem is that a lot of medical practices collect feedback but don't act on it.
Patients have a louder voice than ever, and if you're not listening to them, your competitors will. According to research, a significant percentage of patients want to give you feedback —only if you allow them to provide feedback.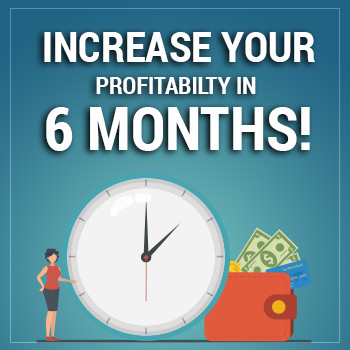 Are you thinking about the best ways to ask for patient feedback?
It is essential to choose the right time to ask for feedback, such as after the appointment. Also, make sure to analyze the feedback to generate valuable insights. The insights will help improve your services as per patients' needs. Don't forget to involve your staff in the process of gathering and analyzing patient feedback to give an understanding of patients' needs and wants.
Conclusion
In today's age, we simply cannot survive on putting patients first unless this strategy is at the core of everything you do. Some of the most successful and reputed medical practices have patient-centric cultures, where attention to patient needs and behaviors guide their entire healthcare marketing strategy.
Understanding patient needs is one of the biggest challenges for any medical practice and one of the most crucial and rewarding ones. When you focus on what your patients need, everything becomes easier. Your marketing strategy works better. Revenue improves. Fewer patients complain or write negative posts on social networks.
At Practice Builders, our experts can help you meet your patients' expectations and reap the rewards of referrals and higher revenues. Contact us today to know more.
Curious to learn more about how understanding patients' needs will help you reduce churn rate and increase patient retention? Visit our blog section.