Is Your Website ADA Compliant? Here's How to Check!
Posted on

If making your medical practice website up to ADA standards hasn't been on your radar so far, it should be now.
Why?
Because if your website isn't ADA compliant, your medical practice could be open to lawsuits or liable for fines.
What is ADA compliance?
ADA stands for Americans with Disabilities Act. Passed in 2010 by the U.S. Department of Justice, the Americans with Disabilities Act Standards for Accessible Design mandates websites to be accessible to those with physical limitations or disabilities, like vision impairment and hearing loss.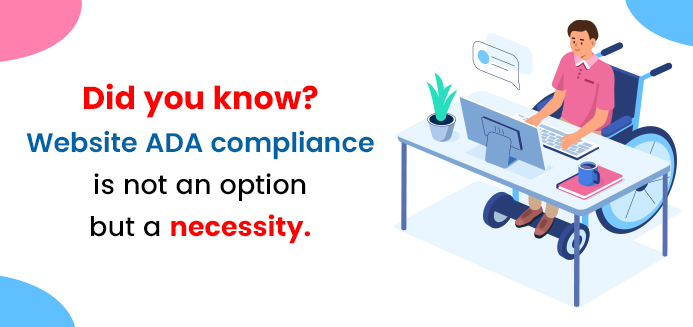 Now that you understand the meaning of ADA compliance, you're probably wondering whether it applies to your website. ADA specialists at Practice Builders have put together a blog on what ADA compliance could mean for your website and how being proactive in doing so will benefit your practice in the long run.
Read on! 
Does your healthcare website need to be ADA compliant?
The most straightforward answer is – if your healthcare practices could be deemed a "public accommodation," then your website should be ADA compliant.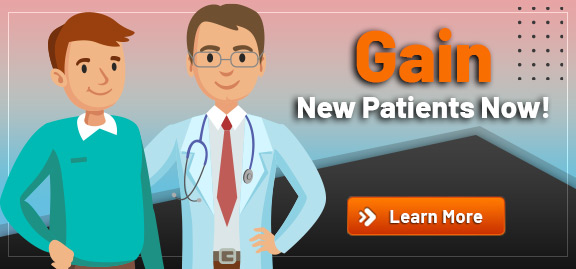 You may have a professionally designed and informative website that your visitors love, but can disabled patients access it? Can visually impaired people understand the graphics, pictures, and other media on your website? If not, tweaking your site is a good idea, or you might risk violating ADA standards.
How can you make your healthcare website ADA compliant?
Although there are over 60 guidelines included in the Website Content Accessibility Guidelines (WCAG), your website will likely have most of the functions and features in place, and an experienced web development agency will be able to get you up to speed in no time.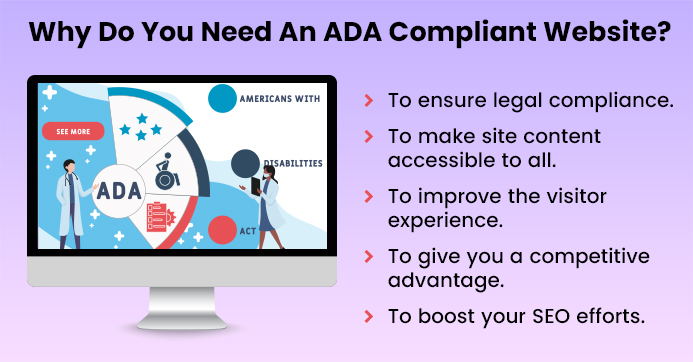 However, some of the following aspects of your website may be more challenging to fix.
The text on your website must attain a minimum contrast ratio against the background.
Your site should be completely navigable by keyboard. This may involve things like manually inserting tab index attributes and skip navigation buttons across the site.
Your site should be readable with screen reader software.
Your site should be capable of processing text scaling up to 200 percent without breaking content or creating horizontal scrolling.
Are there any ADA website compliance guidelines?
The first step to ensuring ADA compliance is to evaluate your website using the Web Content Accessibility Guidelines (WCAG). Here are ADA accessible website guidelines: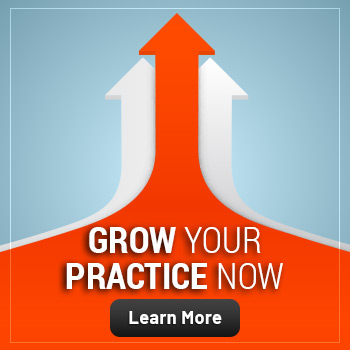 Make sure every image, clip, video, and non-text element has an alt tag.
If the image or non-text element is a link, add the alt tag showing the graphic description.
The video clip should have a caption and a description.
Create a link to the video clip instead of embedding it on your website.
Make sure to add video download links.
Web pages with colors should also be available without colors.
Don't override user-defined stylesheets.
Make sure data tables have appropriate column and row headers.
Tables shouldn't have header rows or columns.
Make sure the web page does not contain strobe effects and flashing images.
A scripting language like JavaScript should provide functional code that can be read by page reader software.
Choose page layout elements carefully.
Use contrasting colors to differentiate the background from the text for colorblind users.
Ensure design and content consistency throughout the website.
What are the advantages of having an ADA-Compliant website?
Taking the necessary steps to improve the compliance of your medical practice website will do more than just keep legal matters from reaching your practice. You stand to gain a lot by being ADA compliant. If you are not sure if your website is ADA compliant and you are wondering if it is worth looking into, here are some of the many advantages of doing so:
Expands your reach:Millions of people in the U.S. have a disability, and most of them use assistive technology to access online content. Having a medical practice website that all can access will increase your chances of reaching out to your target audience. With captions, alt text, and keyboard-accessible pages, your services will become accessible to those audiences.
Boosts Your SEO efforts: The crawlers in screen reader software interact with your site, similar to the crawlers used by search engines. If your healthcare website meets the WCAG, it will appeal to search engines, users, and screen readers alike, ultimately improving your SEO efforts. This is the reason meta-tagging, alternative text, and video transcripts should be seriously considered and included in your website layout.
Enhances your online reputation:People with disabilities who land on your ADA-compliant website will be pleased that you have taken the time to adapt your site to their needs. You will establish a connection with potential patients even before they set foot inside your office. They will also help spread the good word about your practice to their families and friends, giving you free publicity without spending a penny.
Improves visitors' experience: Building an easy-to-navigate and easy-to-read site benefits not only visitors with disabilities but other visitors as well. By adhering to the WCAG, you allow every visitor to find the content he or she is looking for quickly. Less frustration, increased speed, fewer errors, and a quicker learning curve are among the many benefits of creating an ADA-complaint website.
Conclusion
In today's competitive digital healthcare landscape, ADA compliance is essential to accommodate your target audience's needs and future-proof your medical practice. If you value your patients and website visitors, you would not think twice about educating your staff on building an ADA-compliant website and implementing the guidelines.
Still on the fence, wondering if your website needs to be ADA compliant? Don't underestimate the importance of staying ADA compliant. People with disabilities have equal rights to access your website content.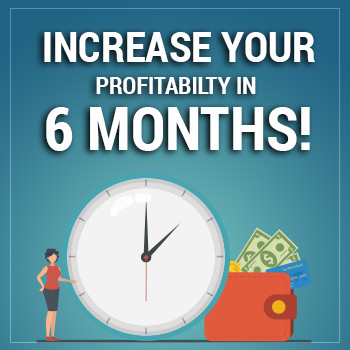 Contact us, and our experts will help you take the first step towards a complaint, accessible and profitable website.