How to get healthcare reviews?
Posted on

Patient reviews can be one of your greatest marketing tools. The majority of patients today look at healthcare reviews before choosing their next provider. Social proof can help convince hesitant patients and instill trust in your services. Here are five tips to help you get healthcare reviews:
1. Make it easy for patients to leave a review: The more comfortable you make it for patients to leave a review on your services, the more likely you are to get healthcare reviews. Your patients will not go four levels deep on a third-party website and then search for your medical practice in order to post a review.

2. Display reviews on your social media pages and website: Including healthcarereviews on your social media pages and website will serve a few purposes. First, they will act as social proof. New patients will see that your existing patients are happy with your services. Patient reviews are user-generated content, which is excellent for improving your search engine rankings.
3. Send review request emails:Post-appointment emails have a high response rate, making them the best way to get healthcare reviews. Consider sending an email to patients right after the appointment. To get more reviews, try to send the review request email within a week of the appointment. It will help you leverage positive sentiments in patients after interacting with your staff. You can consider automating the process of sending review request emails so that it becomes easy for you to send emails and for your patients to submit reviews. Removing friction will help you get more healthcare reviews.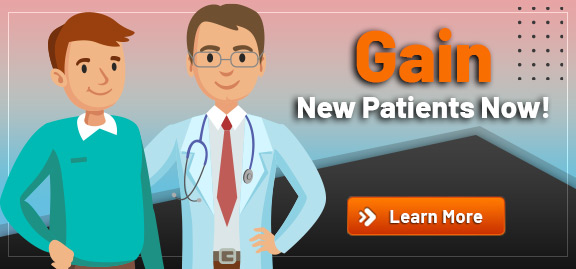 4. Use incentives to get healthcare reviews: Coupons and discounts are great ways to encourage your patients to leave online reviews. Also, incentives have the bonus of encouraging patients to stay loyal to your practice.Contest entries are a great incentive to offer in exchange for a healthcare review. Social mentions while tagging the patient can be cool rewards, too. Remember, though incentives are a pretty acceptable way to get more healthcare reviews, there's a fine line between incentivizing and bribing. Never reward patients only for leaving positive reviews.
5. Respond to negative reviews:Ignoring negative reviews will not make them disappear. Try to respond to negative online reviews, especially if you think the reviewer is right in complaining or if other patients have complained about the same problem in the past. Take these unfavorable reviews as opportunities to learn from your patients and improve your service.
Looking for more cool ways to get healthcare reviews? Contact us today!