New Ways to Communicate with Patients
Posted on


Like technology and scientific discovery in the medical field, the Internet is ever-evolving – there are always new discoveries made or new applications created that make things better or easier to do.
The rise in Internet communications has given way to new ways that we correspond on a daily basis. Have you updated how you communicate with your patients? Here are some ideas for taking your practice and healthcare marketing plan further by looking at new ways to get in touch:
1) Social Media
Social media is a great way to connect with patients and share news about your practice with them. You can also use a Twitter or Facebook account to post information about medical or dental health issues or address frequently asked questions from your patients to keep them informed.

2) Contact Us
Your medical website design should always include a Contact Us page. Not only does this allow new potential patients to get in touch with you but it also makes it easier and more convenient for your regular patients to contact you when they need to.
You can even take this page a step further and create a form where patients can submit their questions or book an appointment online in one convenient place.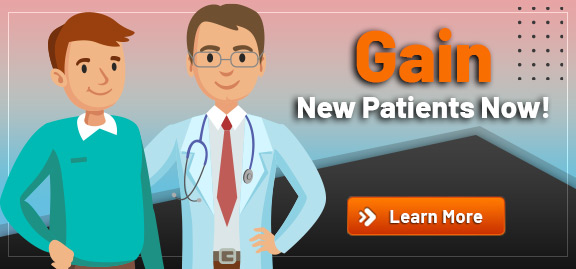 3) Online Billing
Now that online banking is easier and more secure than ever before, many people are taking the opportunity to track their expenses and pay bills online. Having an online billing system at your medical or dental practice will make it easier for your staff and your patients to communicate and allow your patients to make their payments quickly and easily.
4) Electronic Reminders
Whether you want to remind your patients about an upcoming dental appointment or want to send a payment reminder for an outstanding bill, electronic reminders are a great and easy way to get in touch. With so many people already relying on email to communicate, enhancing your practice's communication with electronic reminders is a good way to stay ahead of the curve and make communicating with your patients that much more fast, reliable and comfortable.
If you'd like to upgrade your healthcare marketing strategy to find new ways to stay in touch and communicate with your patients, contact one of our healthcare marketing consultants at 800.679.1200 or by email at info@practicebuilders.com.