Patient Reactivation: Strategies, Tips and Best Practices
Posted on

According to a study by Marketing Metrics, any business has a:
60 to 70 percent chance of selling again to an existing customer.
20 to 40 percent chance of winning back a lost customer.
5 to 20 percent chance of turning a lead into a paying customer.
Losing a patient is costly. While the majority of businesses agree it is cheaper to retain customers than it is to find new ones, only 30 percent deploy effective strategies to win back lost customers.
Lost patients represent a huge area of opportunity. This is because former patients have experienced your services and understand the way your staff operates. Most healthcare marketers focus all of their initiatives on acquiring new patients, but this is a huge mistake.
Attracting new patients is of no use if you cannot retain them. Luckily, with a little help, marketers can create patient reactivation marketing campaigns that target lost patients and encourage them to visit their practice once again.
If you understand why patients leave, it will be much easier to win them back. Here are some of the top reasons why patients may stop coming back to your practice:
They were wooed away by a competitor promising better service at a competitive price.
Your practice failed to deliver on promises.
Your staff did not treat them properly.
Your patients no longer trust you.
While it is important to find out why your patients left you, you also need to establish a connection with them before asking them to visit your practice again. Your former patients might be dissatisfied with your services or have found better services at a lower price elsewhere. You might be able to show your former patients that you have revised your processes or are now offering enticing discounts.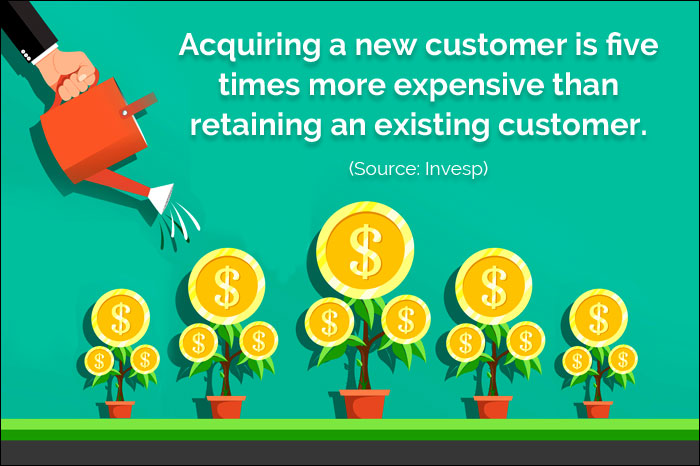 However, it is critical not to kick your existing patients in the teeth by offering a better deal to your former patients. Nevertheless, it is worth contacting your former patients and extending an exciting offer to them.
Sometimes patients drift away because they have no regular contact with your practice. Sending out regular updates through emails or newsletters could lead to renewed interest.

If your first attempt at contacting your former patients was not fruitful, contact them every two or three months. Your competitor may disappoint them, or they may change their preferences. Patients' needs and preferences are always changing, so there is no reason to write them off forever.
Patient Reactivation Campaigns: Steps and Benefits
The main goal of a patient reactivation campaign is to bring back inactive patients. In addition, there is the aspect of engaging with existing patients.
With a patient reactivation campaign, your practice will begin to gain back your former patients. These campaigns target former patients by using a combination of strategies and incentives. By determining why a patient left your practice and offering the right solution to convince them to come back, you can regain their trust.
Essentially, reactivation campaigns re-energize your unengaged patients and convert them into active patients again.
Creating a compelling reactivation campaign that prompts a response from your inactive patients may be challenging, but this low-cost tactic can improve your bottom line and increase patient volume.
Here are some of the key steps on how you can reactivate your former patients, boost your medical practice's patient volume and improve the bottom line.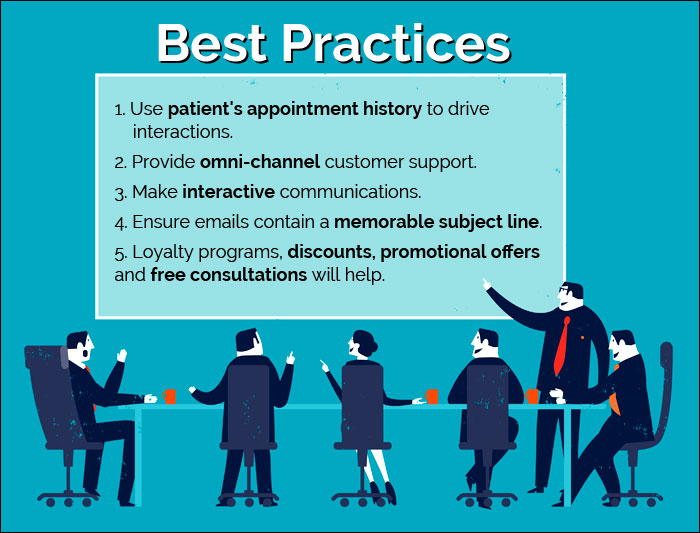 1. Identify Reactivation Patients
Retention and reactivation of your patients are two different strategies.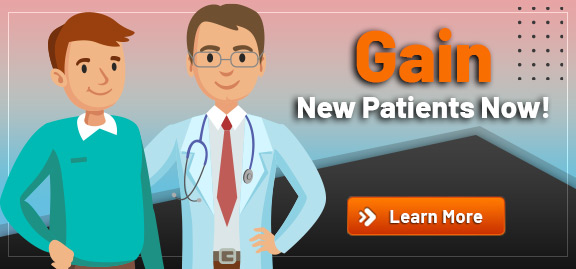 You need to use retention techniques on patients who visited your practice more than once, while you need to use reactivation strategies on those patients whose business you have lost because they visited your practice only once.
Will you target only those patients who visited your practice a month ago? Or are you trying to reach out to past patients from six months ago? It is important to decide on a time frame.
An ex-patient is still a prospect, no matter how long ago he or she visited your practice. It is your job to make them a repeat and loyal patient.
However, it makes more sense to reactivate patients who have clicked on your emails within the last year, as they pose a lower deliverability risk when you run an email campaign.
2. Know the Reasons Why They Stopped Visiting You
Always remember that it is critical to know the "why" of your patients' inactivity in order to devise the "how" of your reactivation strategy.
There could be many reasons why they stopped coming back to your practice: Maybe they left because of high prices, or because the other doctor is more flexible in scheduling appointments.
Reach out to your inactive patients and give them an incentivized survey about their inactivity. Make sure to include a compelling offer, such an exciting discount, as to why they should fill out the survey you sent them. The key here is getting answers so that that you can offer something valuable, such as a free service, depending on their responses.
While you are trying to understand the reasons why your patients left, you may also want to calculate the churn rate of your practice. This will help you discover the percentage of patients who will never come back, then devise a strategy to reactivate them.
3. Identify Your Goals From Reactivation Strategy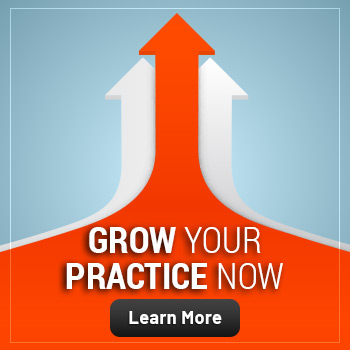 Naturally, the goal of your reactivation strategy is to increase your revenue. It is important to be specific in your goal.
How do you plan to achieve this increased revenue?
The reason you need to identify this is because your goals will dictate the content that you will be sending to your inactive patients. You can consider sending emails with the subject line as "Come Back and Get $10 Coupon." According to Experian Marketing Services, an increase of nearly 66 percent in revenue was observed on email campaigns that used similar subject lines.
Adding a time limit to your offer can create a sense of urgency and prompt inactive patients to check out your deal. You can use your patients' past data to give a personalized and targeted offer that is relevant to them.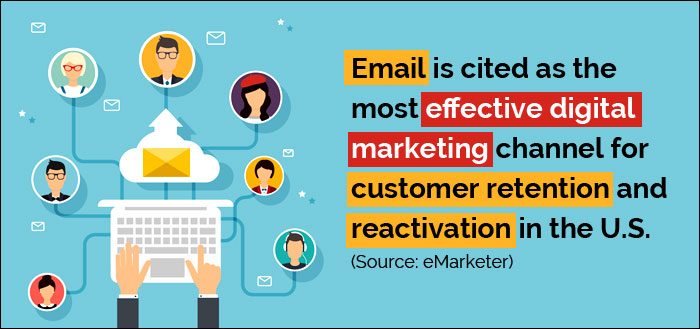 4. Use Direct Mail
Direct email is a classic approach to reactivating past patients. This is because reactivating your past patients is a work in progress, and the flexibility of email messaging can help you execute a campaign that can convince past patients to come back.
A word of caution: Bombarding your target audience with emails can give you a negative reputation. However, you can stand out from the crowd and create meaningful engagement with your target audience by using strong and compelling subject line with an exciting "free" offer.
5. Make Your Former Patients' Return Easy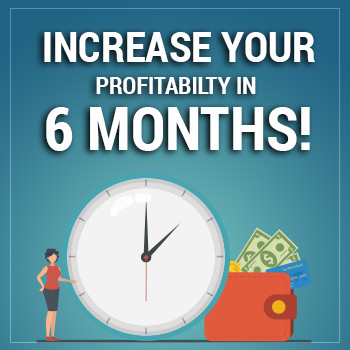 Whether you want your patients to go and check out your website, complete a survey or schedule an appointment with you, make sure to remove any obstacles and allow them to access your practice easily.
For instance, if you want them to access their long-forgotten account on your portal, consider sending their username and password in a secured email so it is easy and interactive. If you want them to share your offers included in emails, include clickable sharing buttons in your emails.
As much as possible, remove areas of frustration and make it convenient for them to come back to you.
6. Consider a Mix of Communication Channels
If the majority of people looking for customer service from a brand went to another online channel when the website disappointed them, it makes sense for you to interact with your lost patients via phone, or perhaps social networks.
It depends on your patients' demographics, but it has been found that the possibility of achieving match rates between social networks and your email list is between 9 percent to 18 percent.
Do you remember how many social networks and apps you interacted with today? Most users look at iMessage, Facebook, LinkedIn, Email, Google, WhatsApp and Google Maps. This spread is typical for professionals and millennials in the digital age. However, since users access these channels at different times, marketers have to send the right message, on the right channel, at the right time in order to have the best chance for patients to read it.
7. Empower Your Team
To make your patients happy, you must first make your staff happy. Empowering your staff and giving them the necessary tools is one of the primary steps you will need in order to regain the trust of your lost patients.
Something as simple as allowing your employees to make decisions on their own can help them significantly when aiming to resolve patients' issues. If your employees are unable to help the patients they are dealing with without your permission, it will only serve to upset the patients and frustrate your staff. It is imperative to train your team and trust them to make the right decisions. Giving your employees more responsibility and authority is a great way to show that trust.
8. Measure Your Success
Segment your patients and try multiple methods to find out which are effective. Then, deploy the effective strategies.
The most important metric you must track is the "win-back rate," which is a measure of patients who came back and remained loyal. If this number is too low, it can indicate a problem with your strategy. In addition, you may want to make sure the returning patients are sticking with you, not just coming back for a one-time discount grab.
Understanding why your patients come back and repeat consultations will help you design an evolving strategy with the right balance of messaging and discounts to create more repeat patients. You must know what your patients want, so do not let them slip away. Earn them back.
Conclusion
Considering the rising costs of acquiring a new patient and the possibility of boosting your revenue, reactivating your lost patients should be a priority. A progressive reactivation strategy is helpful in staying top-of-mind and promoting patient engagement.
Learn how experts at Practice Builders can help your practice improve patient retention rates. Our team has the knowledge and expertise you need to take patient retention to the next level. Contact us to learn more about our patient retention tips and strategies.