How to Report and Remove Fake Google Reviews About Your Practice
Posted on

Online reviews and ratings make a significant difference to your conversion rate because patients trust social proof more than paid advertising. According to a report, nearly 31 percent of people will spend more money when a business has excellent reviews, while 86 percent of them will refuse to buy a product if a business's local listings have negative reviews. Not only do online reviews have a direct impact on how much customers spend, but with 93 percent of customers reading online reviews to determine the credibility of your business, they can be the biggest influencing factor in helping customers choose your business.
It is obvious that local businesses, including medical practices, need reviews. Apart from building patient trust and helping with SEO, Google's markup of a business or service in search can now include ratings and reviews. So if you are trying to rank higher in local SEO, then online reviews and ratings are an important part of your digital marketing mix.
Yelp's reputation as a third-party review site is well-established. However, according to a recent study by Brightlocal, Google is acquiring customer reviews faster than Yelp and is showing no signs of slowing down. Although a prestigious status to have, this influence that Google has created for itself is a double-edged sword. On one hand, Google reviews have become one of the most effective ways for medical practices to promote their services, while on the other hand, with the growing number of unsavory negative reviews, it can serve as a catalyst for a practice's online defamation.
What makes the problem of fake reviews even more challenging is that Google, even with all of its machine learning and artificial intelligence, cannot detect fake reviews. Different kinds of reviews can be considered "false," so make sure you have read the Google guidelines for online reviews and ensure the reviews you have identified as fake fall into one of the violations. How you choose to deal with false reviews of your practice is up to you. Some people will go as far as taking legal action, but this is not a great way to go about combating bogus reviews.
How to Handle Fake Google Reviews
It is incredibly frustrating for any medical practice owner to receive fake negative reviews. You have spent years working your way up, establishing a positive online reputation around your brand and creating an ethical practice, and we all know the impact that one scathing review can have on your brand image.

Although Google has policies in place when it comes to posting reviews, they hardly have effective procedures in place to catch violators. Therefore, it becomes important to stay on top of your Google My Business listing, your social media profiles and other online platforms where reviews might be posted. This will help you ensure that fake reviews are handled as quickly as possible.
There are various ways of getting fake negative reviews removed; however, you have to prove to Google that this reviewer was not a patient, and this can be tricky especially if the reviewer just left a rating without writing an actual review.
Sometimes Google will decide to maintain the review as they may find it in accordance with their review policies. In such cases, you may want to consider escalating the dispute further if you feel there is a legal ground for further action, such as online defamation or copyright infringement. However, taking this approach should be considered as a last resort after consulting a qualified lawyer.

What to Do When You Receive a Bad Review
The first thing that you need to do is to understand if the review is real or fake. Fraudulent reviews are sometimes left by competitors who are trying to attract more patients to their practices. Should this happen to you, remember the following tips: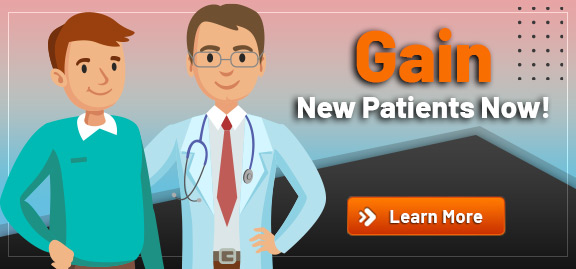 It is important to understand Google's online review policies in order to gain an understanding of what the company considers unsuitable. If you notice a review that violates Google's review policies, we recommend that you take the appropriate action. However, if you are unsure if a review is inappropriate, you must flag the review so that Google can assess it in the context of its review policy.
Your first strategy should be to try to resolve the issues that lead to the negative comment. By replying to the reviewer, you should address concerns or take the conversation offline in order to help make things right. If you determine that it is a fake review, you should attempt to report it.
When trying to get a review removed, keep in mind that you should not flag a review just because you disagree with the reviewer or because you do not like what is being said. In addition, most review sites, including Google, will not get involved when a business and customer disagree over facts. For the most part, you should focus on negative reviews that would have the most visibility and influence.
Negative reviews and complaints about your business on popular platforms like Google can cause considerable damage, especially to smaller or newer practices. The good news is you can dispute a review. However, it is not an easy process and can be frustrating.
You can contact Google with the hope that it will remove the review. It is not as simple as going to your own Google account and removing the review yourself. There is no guarantee that Google will accept your version of the story and remove the review. However, in some instances it is still worth a try.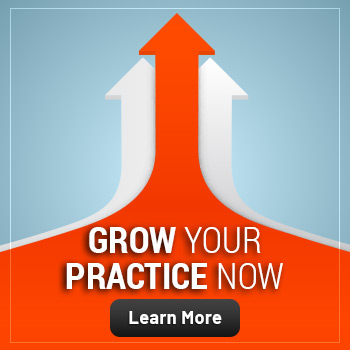 How to Get a Fake Google Review Removed
After reading a negative review about your practice on a popular site like Google, your first thought will be to look for ways to have it removed from the site. Unfortunately, as with other sites, it is not easy to get a review removed from Google. Only reviewers can remove them from the site.
However, that does not mean you should ignore the negative comments about your practice. You can also consider employing the following review removal strategies:
1. Contact the reviewer or respond to the review:
You can contact the reviewer to discuss his or her concerns and ask him or her to remove the review. However, if the reviewer felt convinced enough to post the review, he or she may feel defensive about being contacted about it. In some case, the reviewer may post the review anonymously, making it impossible to identify him or her. In such cases, you can summon the website to provide the name of the anonymous reviewer and then take the necessary steps.
Just as there are guidelines for posting a review, Google has some tips for responding to negative and fake reviews. Your response should not be defensive, you must keep it brief, and you must do your best to respond as quickly and professionally as possible.
2. Flag the inappropriate review: The first step in contesting what you consider a fake negative review is flagging. In order to flag a specific review, open the reviews panel for your practice in Google or Google Maps. Hover over the review and a flag icon will appear. Clicking this icon will take you to the Report a Policy Violation page where you will see four options: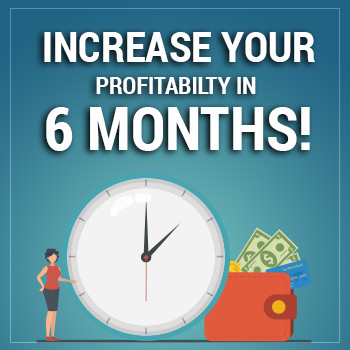 This review contains violent, hateful, or inappropriate content.
The review is advertising or spam.
Off-topic.
The review contains conflicts of interest.
On this page, just enter your practice email address and select the Violation Type. After you are done, you will hear from one of the Google team members if they require more details or if they have any updates to share with you.
3. If flagging fails, report to Google Small Business
Support: While flagging the review and/or responding to the inappropriate comments may be enough to get the review removed in most cases, there may be instances where the review still stays. In such cases, you may want to report the review to Google Small Business Support. Usually, someone from the Google Small Business Support will get back to you within 48 hours.
You can also send a tweet to this team from your practice's Twitter account. One of the Google Small Business Support team members may contact you and you can take things from there.
4. Take legal action: The extreme step, and the least preferred one, is to sue the reviewer and seek a court order that mandates the reviewer to remove or modify the review. Winning a legal battle is not easy because of the free speech rights of the First Amendment. However, suing the reviewer may result in intentional removal of the review. In addition, if you file a lawsuit, the reviewer may offer to resolve the case in order to avoid the burden of fighting a legal battle. The reviewer may agree to remove the review permanently or modify the tone. From a medical practitioner's perspective, getting the negative review removed is worth surrendering the possibility of financial damages, particularly if the negative review can severely damage your brand image.

The Best Defense Is a Strong Reputation Management Strategy
The best way to ensure that a fake review will not be detrimental to your practice is having a solid online reputation management strategy in place. Building up positive reviews by encouraging loyal patients to post positive reviews is an easy way to mitigate negative reviews. However, remember that negative reviews are not the same as fake reviews and should be addressed accordingly. Whenever you notice a fake review of your practice, act quickly and follow through with the Google support team until the issue is resolved.
If your medical practice has been targeted by fake defamatory Google reviews, experts at Practice Builders are here to help you handle them. Contact us today to schedule your free consultation.