Don't Ignore SEO
Posted on


Doctors, dentists and other healthcare providers are still confused about search engine optimization (SEO) and its real value to your online marketing mix. Having a beautiful website is not sufficient for attracting the patients and case types you really value. You need an effective SEO strategy to get noticed when patients search for healthcare providers.
SEO is comprised of certain key elements to ensure that search engines such as Google and Yahoo! rank your website for relevant keyword searches. Keywords are the actual words and phrases that patients type into their browsers when they are searching for healthcare providers or health information.

We divide SEO into "on-page" and "off-page" factors. On-page SEO includes factors within your control – your website content and keywords, for example. Off-page SEO includes factors that are out of your control. Social media success and external links to your website are examples of off-page SEO.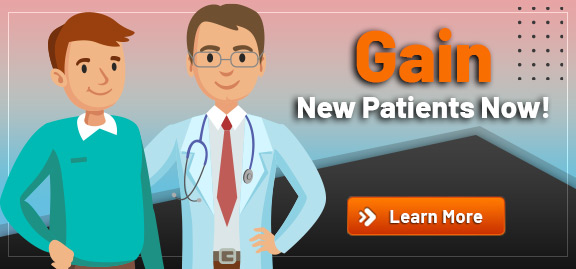 When optimizing your site for search engines, remember to focus on your user (a potential new patient) over search engine algorithms. Make your title tag readable and clear to invite reader clicks.
Use a meta description, that two- to three-sentence description that appears just below the title tag you see on the search results page. This description is an overview of your page content, a reason to visit your webpage. Meta descriptions are key factors that drive users to click on your website link.
Another critically important factor in on-page SEO is your unique content. Over time, consistently creating unique, quality, educational content will attract ongoing patient traffic to your site. Understand that integrating keywords into your content is a special skill that requires an experienced web SEO writer. By choosing the right online healthcare marketing partner for your SEO, you'll also gain access to a seasoned SEO web writer.