Referrals and Relationships
Posted on
Referrals and Relationships
Behind every professional referral, there is a relationship between someone at your practice and someone at the referring practice. It's a relationship based on trust. From cardiac surgeons to gastroenterologists, from endodontists to podiatrists, many healthcare providers depend heavily on professional referrals to keep their business running, growing and changing…
What this means is that these types of practices are dependent on relationships. And relationships need to be maintained. So this month's tip is as simple as it is important: Pick up the phone and call.

Growth- and success-minded practices are wise enough to develop and manage effective practice representation programs. As successful as such programs are for many referral-based practices, they are a complement to not a replacement for the direct contact between you and your referrer.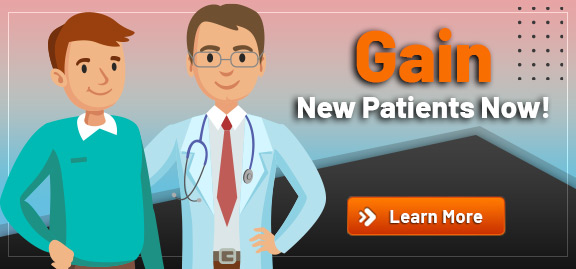 When a doctor sends you patients, there is trust inherent in the act. And that trust is placed in you, the individual healthcare professional. So you need to maintain, reaffirm and strengthen that trust by reminding the referrer of your appreciation and support.
While your practice representative does something similar (and vital), he or she is merely building and supporting the bridge between your practice and your referrer's practice. You must still walk across that bridge from time to time to shake the hand of the person who is entrusting you with his or her patients and contributing to your revenues.
Take a few minutes, call a referrer, say hi and ask how things are going. Start with those you know best and with whom you're most comfortable. And be sure to ask them how you can help them take better care of their patients.
You can call us at 800-679-1262 or email us at info@practicebuilders.com with any questions.