Signs That You Are Overdoing SEO Optimization
Posted on

With so much talk about the benefits of search engine optimization for healthcare websites, we often lose sight of the dangers of over-optimization. Too many website owners are unaware they can overdo SEO. It happens all the time.
For example, some websites have multiple pages about the same topic. Site owners think repeating the same keywords and content will help them rank better. They think more is better. However, the opposite is true. Google will penalize the overused content and reduce the offending website's ranking. And that's just one of the many over-optimization tactics website owners use.
In this article, we share some of the most common over-optimization issues we face when we audit healthcare websites. We see these issues on nearly every healthcare site we audit. We'll also give you some tips on how to avoid them and maintain better Google rankings.
10 Ways to Ruin Your Google Ranking
There are dozens of ways to ruin your Google page ranking. As a busy healthcare provider, you might find it difficult, if not impossible, to keep up with Google's frequent algorithm updates. Just understand that Google does everything to provide more relevant search results for users. Users who could be your future patients.
For this article, we'll focus on ten of the most common over-optimization errors committed by healthcare websites. So, let's dive in…

1. Keyword Stuffing
Read your web content. Does it read like a word salad? If so, it's over-optimized. Your content is stuffed with too many target keywords. Google will penalize you for this. You can avoid it by using your primary keywords about once in every 200 words. In other words, spread them out in your text.
Avoid stuffing footers, sidebars, and heading tags with keywords. This SEO tactic could earn you devastating Google penalties. To avoid it, use simple headers and footers. Use keywords in your H1 (headline) and H2 (subheading) tags when they directly describe the content that follows.
2. Anchor Stuffing
Avoid using too many keyword-rich anchors that match internal or external URLs in your text links. Use synonyms instead.
3. Keyword Cannibalism
Avoid overlapping or similar pages, topics, and content. Experts call this keyword cannibalism. It's often indicative of poor SEO strategy and bad site architecture. It means the information on your website is not well organized.
4. Non-relevant Keywords
Your website should reflect your practice. Each page topic must reflect part of what you do.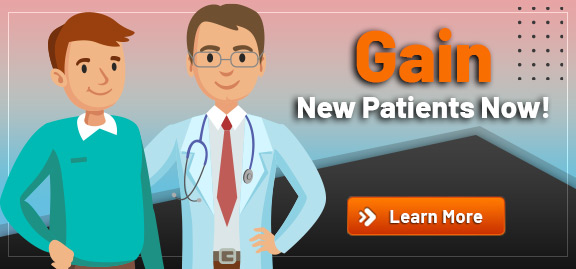 A trending keyword, phrase, or event can often improve your page rank if it fits your practice. Avoid publishing content that targets off-niche or irrelevant keywords, which can damage your page rank.
5. Pointless Long-form Articles
Although long-form SEO content like 1,500-plus-word blogs is excellent for establishing authority in your niche, it can also be useless and harm your SEO strategy. Your content must contain relevant keywords that align with your practice. Your content should be original, information-rich, accurate, helpful, and relevant.
6. Wrong Header Tags
Make sure you have just one H1 tag (main header) per web page. Content with multiple H1 tags on a single page will hurt your SEO. Use a single H1, and follow it with H2s and H3s, as appropriate.
7. Bad Linking Strategy
Avoid excessive use of primary keywords in your in-text links. Using internal and external links that match another page's name or primary keyword can trigger an over-optimization penalty. Avoid linking your content to sites with low domain authority. This can damage your site's authority, which search engines use to determine the relevance and quality of your pages.
Don't use content that only links internally to your top-level navigation pages. Deeper internal links can strengthen your link profile. For example, try linking a top-level service page to a secondary page within that section. This will give your readers more in-depth information.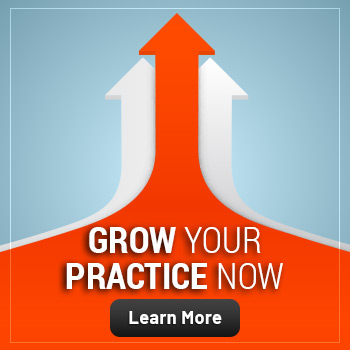 8. Hidden Text
Don't place hidden text on your web pages. This is spam if you're trying to manipulate search algorithms that drive more traffic to your website. Hidden text can earn your site a serious Google penalty and reduce your page ranking results.
9. Duplicate Content with Incorrect Tags
A search engine's goal is to provide relevant original content for each user query. If you share duplicate copies across multiple domains, be sure to tell Google which URL is the original. Then Google can crawl it more often than the rest. Google calls this canonicalization. Make sure you code your canonical tags to avoid Google penalties.
10. Stuffed Domain Names
Don't use non-branded, keyword-dense domain names. These can also trigger Google penalties if you're over-optimized elsewhere. Keep your domain names simple, or use your practice brand name.
Avoid SEO Over-Optimization with Google's Zoo
Google refines its algorithms continuously. That's why you should also refine your SEO best practices by familiarizing yourself with Google Zoo. Google Zoo delivers major content-focused updates that are part of Google's core algorithm.
The Google Zoo now includes Panda, Penguin, and Hummingbird. These are Google's most significant algorithm updates that determine where your site ranks. Each animal has a different function. Each one identifies and reports over-optimization.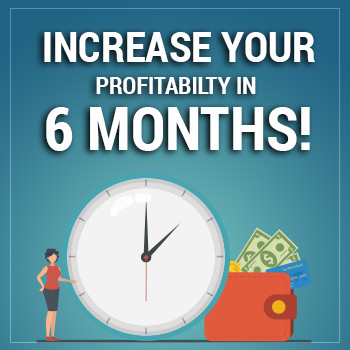 Google Panda (2011)
This was a major algorithm update that impacted search rankings for almost 12% of U.S. queries. Panda was designed to remove thin or low-quality content search results and reward sites with high-quality, informative, relevant, and original content. Panda became part of Google's core algorithm in 2016. Today, it continues to aim at spam creators and content farms. The site eHow, for example, is a content farm, also known as a content mill. Most of eHow's articles are of low quality. The people who write them are low paid and the website contains many ads.
Google Penguin (2012)
SEO practitioners responded when Google's Panda update impacted low-quality sites. They began using hacker SEO tactics to prop up their page ranks. Google answered these shady tactics with Penguin. Penguin targets and devalues sites containing link spam and manipulative link-building tactics. This became a part of Google's core algorithm update in 2016.
Google Hummingbird (2013)
The Hummingbird update assesses whether your site's content satisfies user search intent. It penalizes sites that do keyword stuffing and post low-quality content. This update helps Google interpret the intent of user queries to deliver more helpful results.
By staying up-to-date on Google's latest algorithm changes and focusing your content on your potential users' search intent, you'll avoid the most common pitfalls of over-optimization.
Learn more about optimizing your website SEO rankings and enhancing your online presence. Get a free website analysis from healthcare marketing agency – Practice Builders. They can help you find solutions that will improve your SEO and drive new patients to your practice. To learn more, contact us.