How Doctor Bios & Location Pages Boost Website SEO
Posted on

Does your website have everything it needs to achieve high rankings in Google searches? Does it set you apart from competitors, increase website visits, and deliver helpful insights about your services to your local community? Does it include doctor bios and location pages?
Higher Google search rankings give you and your practice the opportunity to be found by more potential new patients. You can enhance your ranking in countless ways, including site speed, mobile optimization, strong blog content, and service pages. Another way you can improve your ranking is by creating provider bio pages and location pages.
In this article, we'll explore what bio and location pages are, what to include, and how adding them can boost your SEO and benefit your practice. You'll learn why these pages are so important to your SEO strategy, and how you can create effective bio or location pages for your medical website.
How To Create An Effective Doctor Bio Page
Your doctor bio introduces you to your patients. It answers their most common questions about you as a prospective care provider. It should also share your philosophy of patient care and distinguish you from other doctors in your area. With that in mind, here are the basic elements you should include in each bio:

An up-to-date, professional headshot
An overview of your educational background, credentials, and qualifications
Your medical specialties and areas of expertise
Humanizing details about your personal hobbies and interests
The location(s) where you practice
The languages you speak
Write your doctor bio in the third person, and include specific details that set you apart from other providers in your area.
Your bio content should help create additional references to the services you provide and where you provide them. This information tells search engines and prospective patients that you are a viable option for anyone looking for quality care in your local community.
If you want to level up your bio page, consider adding video content and a few of your best online reviews. Video content brings you to life for prospective patients. By recording a brief video message about your patient care philosophy or a unique feature of your practice, you'll add the human element to your bio. You'll also add more comfort and confidence to the patient experience. They'll feel like they've gotten to know you before their first visit.
By adding videos to your bio pages, you'll reach those people who don't or won't read your website content. By combining both written and video content in your bio, you'll better satisfy different visitor preferences and keep visitors on your page longer.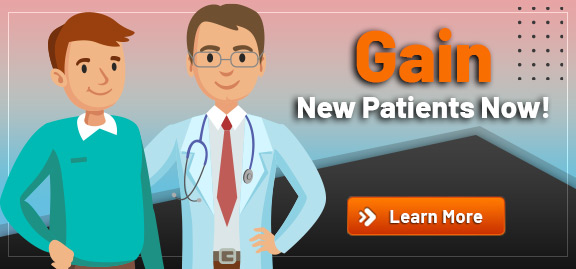 Feature Your Best Online Reviews
Build credibility by adding your best reviews to your bio page. Your visitors will gain a better sense of how others view the care they received from you. You can share your average star rating, your total number of reviews, and a sampling of those reviews. This shows prospects that you are a credible provider with positive support from your current and past patients.
Patient reviews are critical for your reputation management strategy and enhancing your online presence. If you don't have any online reviews, you should begin building your online reputation by soliciting reviews from current and past patients, especially those who have commented favorably about your services. The best time to ask for a review is when the patient in is your office.
By creating a separate page for each physician at your practice, you can optimize their services. For example, Dr. Jones may be an excellent retinal surgeon, while Dr. Smith excels in refractive surgery. Highlighting them separately will give you better, more relevant SEO ranking results.
How to Create Effective Location Pages
Your location pages should feature each office that's affiliated with your practice. Separate location pages help prospects find you when they're searching for specific services in your area.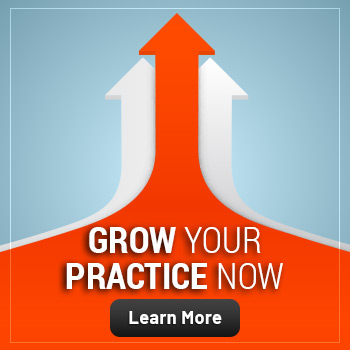 For example, a prospect might use search terms such as "retinal surgeon in Burlington" or "refractive surgeon in Jonestown." If you have offices in both locations, you'll gain higher rankings for those search terms.
In addition to having separate pages, you can strengthen them for users and SEO results. You can optimize your practice location pages by including:
Your practice name, address, and phone number
Individual office hours of operation
A Google My Business map for each location
Listing medical specialties/services at each location
Listing doctors who practice at each location
These elements are critical for patient prospects. They also help search engines align your practice information with the information in online directories like Google, Yelp, Yellow Pages, and Healthgrades. Your location pages become tools for improving your local SEO. They also tell prospects which of your providers work at the locations nearest to where they live.
Your Web Content Should Detail Services at Each location
Informative content is critical for enhancing rankings and driving better search engine results. Include each treatment option and service available at each location. This provides patients with information about booking appointments and provides relevant content for search engines to crawl and index.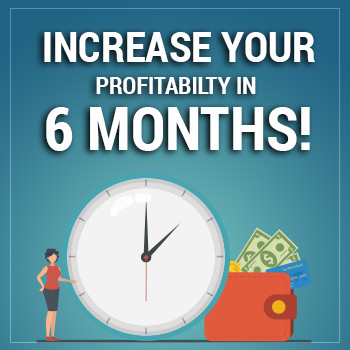 Even if your prospects don't read all the content, adding it to your location page tells Google and other search engines how your services and providers connect to specific locations. Creating well-optimized bio pages and location pages can have a huge positive impact on your overall SEO rankings.
When you create robust location pages and doctor bio pages on your medical website, you will drive higher-ranking results and deliver more helpful information for your prospects. The result? More website visitors and appointment requests to build your practice.
Learn more about building your website rankings and enhancing your online presence. Ask for a free website analysis from Practice Builders. With over 40 years of medical marketing experience, Practice Builders can help you find solutions that will improve your SEO and drive new patients to your practice. To learn more, contact us.