Factors To Consider Before Choosing a Theme For Medical Website
Posted on

If you want to grow your medical practice, you need an outstanding online presence. Most patient prospects search online for everything, including new doctors and health practices. If they don't see your website, you're invisible to them. Like you don't exist.
Your medical practice website can make a huge difference if it has two critical elements. First, you must optimize your text, images, and source code so your doctor's website places high in Google search results. Patient prospects must be able to click on your website link and read about your practice. Second, your site must impress prospects so that they reach out to you to learn more or make an appointment.
Many practice websites start with a theme. The theme is the foundation for a well-designed medical website. It includes typography, a color palette, headers, footers, backgrounds, and attractive page layouts. This article explores finding the right themes for standout medical websites for doctors.
Your web designer can create a custom theme from scratch, or you can choose from tens of thousands of theme templates available in WordPress, Wix, Squarespace, or HubSpot, to name a few. You can also partner with a healthcare web designer or a medical marketing firm. Regardless of how you do it, your website should appeal to potential new patients.

The Benefits of Themed Medical Websites for Doctors
Your website theme should be eye-appealing, unique, and memorable. Avoid using cookie-cutter designs that look low-budget or unprofessional. Keep in mind that you have vast options for customizing most web design templates. Make sure all the images, graphics, colors, fonts, and words on your site reflect your practice.
Many healthcare providers find that themed website templates suit them well. They include small practices, dentists, niche or single-service providers, and associated businesses such as medical billing and equipment companies. The benefits of a themed website include:
Developing custom content
When you use custom-written content, you can turn a template into a custom-designed site. Never use content written for another website, even if your practice offers the same services. Google will penalize your site ranking if it sees you've plagiarized your content from elsewhere online. And never use the same content on two or more pages of your website. Duplicate content will hurt your site ranking and you may not even be aware of it.
Your newly written, original content (also called "copy") should be: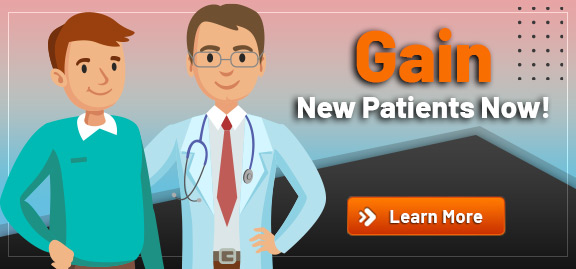 Clear and compelling
Interesting and relevant to patients and prospects
Accurate and descriptive of your services
Conveyed in your unique voice
If you need help with content, consider hiring an experienced medical writer who will work with you to ensure a robust, comprehensive site that best reflects your healthcare services, procedures, and providers.
Choosing the right theme
Avoid website design companies that offer a single design template. This will result in all their websites looking the same. Remember that one of your goals is differentiation. You want your practice to stand out from the crowd. Look for a variety of design themes to choose from. Each should be designed to promote a wide variety of healthcare practices and related businesses.
Some themes feature an assortment of services or treatments. They give more visual weight and attention to practices that wish to showcase their variety. Some themes are image-heavy, while others balance the image-to-copy ratio. Many practices personalize their websites with provider photos on their home pages or provider team pages.
Choose a theme that offers prime placement of lead-generating forms, or encourages potential patients to Request an Appointment on every page where it's hard to miss. Some themes allow more descriptive copy upfront. Others take a more spartan approach and use a sophisticated tease to point readers to more information. You can easily get overwhelmed by the sheer number of themes available. Especially when each one looks better than the other.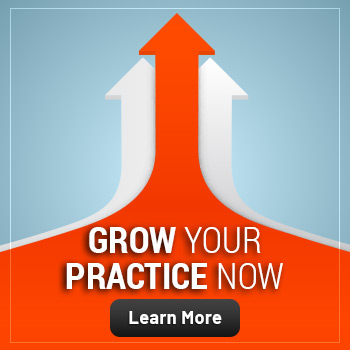 Aiming for simplicity
Designers cram too many themes with different colors, complex layouts, flashy animations, cute widgets, and more. This will distract from your healthcare content. Look for a theme with a clean, uncluttered layout and a major emphasis on user-friendliness and simplicity. It should meet all your practice needs and business demands.
Prioritizing responsiveness
Most web traffic now comes from mobile devices. Google even prioritizes mobile users. That's why you must use responsive themes that automatically adapt to mobile device screens. Most of the latest WordPress themes, for example, are responsive by default. Don't blindly assume this functionality will be good enough for your needs. Always test the mobile readiness of a new theme before publishing your website.
Paying attention to browser compatibility
People choose different browsers to surf the internet. The most popular browsers are Google Chrome, Safari, and Firefox. Professional web developers always test their themes with browser compatibility tools. Browser compatibility may be lacking with free themes. That's why you should test your new theme on different browsers to make sure it looks as it should.
Considering plugins
One of the advantages of using WordPress themes is they give you access to plugins that help customize your website. Thousands of free plugins allow you to do almost anything. The downside is that some plugins may interfere with parts of your theme. Make sure you test your theme with everything you're using before you go live.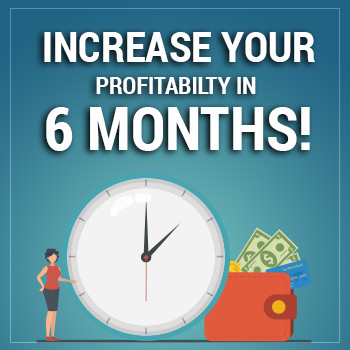 Getting good support
There's nothing worse than bad customer service, especially for a new website owner. Read reviews about your theme provider to see if users mention reliable support. Before you adopt a theme or template, make sure the provider delivers fast responses to your questions or concerns and resolves your issues quickly.
Your new theme should meet or exceed your basic demands. It should support plugins, contain the right translation files, showcase your content, and be SEO-friendly. It should have excellent ratings and reviews.
Learn more about website themes and enhancing your online presence. Find solutions that will drive new patients to your practice. To learn more, Practice Builders – Healthcare Marketing Agency.