How to deal with difficult patients?
Posted on

An integral part of running a successful healthcare practice is dealing with patients, especially difficult ones. Even the most reputable medical practices, at some point, encounter a difficult patient. How you deal with difficult patients could mean the difference between a satisfied patient or the one who never comes back to your practice. Here are five tips on how to deal with difficult patients.
Listen to the patient: An upset patient wants to vent, so start by listening. Allow the patient to talk and don't argue with him or her. If the patient is being rude or starts shouting, stay calm, and keep your emotions under control. Don't get angry or upset. Try to de-escalate the situation by keeping your voice soft and low.

Don't take negative comments personally: Keep in mind that the patient is not angry with you. He or she is upset about the care provided by your staff or the quality of your service. Keep a positive attitude and remain courteous and professional at all times.
Watch your words: Be careful with your selection of words while talking to the patient and refrain from using words that could provoke defensive reactions from the patient. Also, avoid looking disinterested during the conversion or rambling in response to the patient's distress, which might aggravate the situation.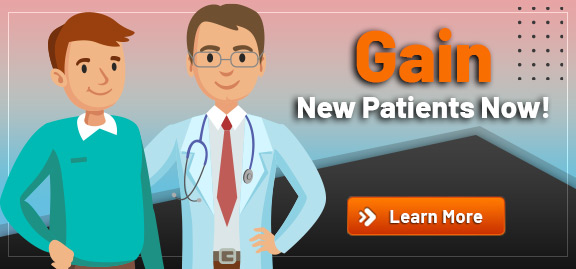 Apologize: Empathize with the angry patient, and apologize for the unpleasant experience, even if the patient is unreasonable. A calmer, more balanced attitude will help you diffuse the situation.
Suggest a remedial action: Offer an acceptable resolution to the patient and discuss what you can and can't do to resolve the problem. Resolving the issue promptly will help prevent the situation from escalating any further. Offer to compensate the patient for any inconvenience caused if the fault is on your side.
To learn more about handling a difficult patient, click here.