Social Media Can Boost Medical and Dental Marketing Efforts
Posted on
Still unconvinced about the value of social media? Here are some social media statistics to help you make a more informed decision.
YouTube
YouTube is the number-two search engine in the world. That makes it a great source for leads and traffic to your website.
The Relevancy Group reports that around 700 YouTube video links are being shared on Twitter every minute while about 500 years worth of YouTube videos are watched on Facebook every day.
Facebook
With more than 1 billion users, Facebook is the king of the social media hill. According to Hubspot, around 70 percent of business-to-consumer marketers gained their customers through this site. Which makes it a potentially great source of new patients for healthcare practices.

LinkedIn
About 43 percent of all US marketers have acquired customers through LinkedIn. If you're looking to increase your web leads and traffic, LinkedIn is a great site. It's also a great site for attracting and engaging professional referral sources.
Twitter
Did you know Twitter's fastest-growing demographic is the 55 to 64 age bracket? If you want to reach out to this group, why not try Twitter? It's a good platform for online medical and dental practice marketing.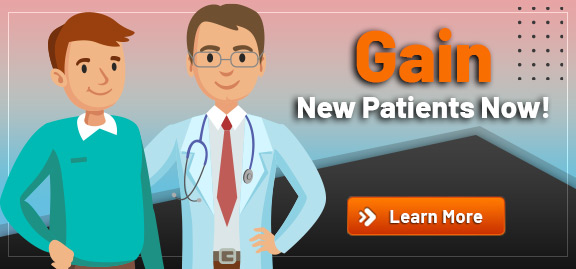 Google Plus
While it may seem like a deserted social media platform, Google Plus ranks high from a usability standpoint by integrating Plus' features like hashtag search in its search results. Being active on your Google Plus account will also give you an edge on search engine results. Make sure your Google profiles are populated with the right information and keywords.
More and more patients use the above social media accounts on a daily basis. Make sure you get your share of this patient base by having a branded and active present.