The Latest News About Online Patient Reviews
Posted on
Today's healthcare environment is putting individual patients and quality of care at the center of the American health universe. New payment models are rewarding value and quality over volume. And patients are acting more like traditional consumers and relishing their new role as empowered consumers. Increasingly, they are turning to online physician reviews to gather information about doctors before choosing their providers.

Patients are more likely than ever to use online reviews as their first step in searching for a new doctor. Patients are most interested in information related to the accuracy of diagnoses, the practitioner's years of experience and typical wait times in the office. According to one recent survey, Healthgrades.com is the most popular online review site, and Yelp.com is the most trusted.
The survey cited Healthgrades as the most commonly used review site, with 43 percent of patients making it their first choice. Yelp was cited as the second-most popular, with 34 percent of users calling it their first choice. When it came to trustworthiness, however, patients preferred Yelp over Healthgrades 44 percent to 31 percent. This is somewhat surprising considering that Yelp users review many businesses outside healthcare, while Healthgrades has predominantly healthcare reviews.


More patients shopping healthcare using online reviews

More than 60 percent of patients now use online reviews to find new healthcare providers. With so many patients using online reviews to identify new doctors, dentists, physical therapists and other providers, patient review sites are rapidly becoming a great outlet for healthcare practice marketing. Online review sites will help you attract patients who might never find you otherwise.


Patients' most important search criteria

Today's online patients are most interested in quality of care, with nearly half of those surveyed ranking it among their most important considerations when choosing a healthcare provider. Closely related to the quality of care issue was the overall star ratings given by patients on review sites. Nearly 40 percent of the survey respondents ranked patient ratings as most important.

Also high on the patients' wish list was the accuracy of diagnoses, with 46 percent of survey respondents citing it as their most important selection criteria. In terms of demographic information about practitioners, patients surveyed said they care most about your years of experience (37 percent) and board certification (27 percent). Patients care far less about your age, specific academic background or gender. If you are targeting older adult patients, however, do promote your academic background in your online profiles because patients aged 55 and older cited it as their most important selection criteria.


Surprise! Patients don't like being kept waiting

When it comes to the administrative part of healthcare practices, one-third of patients cited waiting times as important, followed by billing or payment issues. The friendliness of your staff was cited as most important to 19 percent of patients. So if you really want to attract new patients, you would be wise to shorten wait times. If you typically run on time, ask patients to comment on the short waits in their online reviews of your practice.
Another surprise revealed by the survey was patients' feelings about insurance coverage. More than one-quarter of patients said they'd be willing to go out-of-network in order to see a doctor with better reviews. In an environment where insurance coverage is so critical, this finding reveals the importance patients are placing on reviews from other patients.


Advice for healthcare practitioners

Make sure you are listed on both Healthgrades and Yelp. Make sure your profiles on those sites contain accurate information. With so many patients turning to those two online review sites to research doctors, dentists and other providers, you can't afford to ignore Healthgrades and Yelp.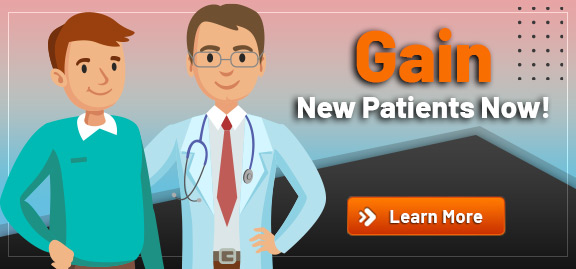 Check online review sites to see if they list your practice. If they don't, you should create a listing and profile. This is often free. Make sure all the information about your practice is up-to-date and highlights your experience and certifications. If you are a younger practitioner, showcase your certifications, diagnostic capabilities and short waiting times.
And last but not least, get in the habit of asking your most satisfied patients to post reviews on Healthgrades and Yelp first.
If you need more detailed information about online reviews and best practices, talk to Practice Builders. Simply call one of our seasoned marketing consultants at 800.679.1200 or email info@practicebuilders.com.


Your feedback is always welcome

If you have questions or comments about this newsletter, please email them to: hedgar@practicebuilders.com.