4 Reasons Facebook & Instagram Advertising Are Essential for Healthcare Marketing
Posted on


Have you ever considered investing in healthcare Facebook ads? Or thought about those Instagram ad campaigns that drive conversions? If you're not taking paid social media advertising seriously this year, you're missing a massive opportunity to attract new audiences, increase awareness, drive conversions, and pump up your practice revenue.
Consider that Facebook has approximately 1.9 billion daily active users (DAU) and Instagram has 500 million DAU. With numbers like that, it's easy to see that social media advertising offers an enormous opportunity for healthcare practices. Best of all, social media advertising has a higher return on investment (ROI) than any other form of advertising in the healthcare industry.
According to statistics provided by the Journal of American Medical Informatics Association, over 80 percent of U.S. Internet users search for health information online, and 74 percent use social media. Unfortunately, many health practices have been reluctant to invest in healthcare Facebook ads and Instagram ad campaigns due to their concerns over HIPAA compliance.
Why paid social media advertising is so much better than organic social media
Healthcare marketers often favor free, organic social media over paid advertising. The problem with that is that organic posts are typically only seen by less than 5 percent of a practice's active followers, representing a tiny fraction of their potential audience.
You will have far fewer competitors in paid social media advertising, which will give your practice a significant opportunity to attract far more leads and new patients. With that in mind, here are four great reasons why you should consider running healthcare Facebook ads and HIPAA-compliant Instagram ad campaigns that drive conversions:

1. Most of your healthcare consumers are on Facebook and Instagram
Healthcare consumers typically turn to people they trust, including family members, friends, or authority figures in their community for health information. But they aren't just relying on word-of-mouth. Facebook claims that 25 percent of consumers rely on social media to connect with others and make more informed health decisions. This means many consumers are using social media to take charge of their healthcare.
Nearly 60 percent of consumers said they are greatly influenced by a substantial social media presence when they are choosing healthcare services, and over 80 percent said social media presence is a strong indication that a particular hospital offers leading-edge technology.
2. Facebook and Instagram offer unique advantages in scale and audience targeting
Facebook and Instagram offer massive audiences and deliver on conversion rates. The average healthcare conversion rate for Facebook ads is 11 percent, which is significantly higher than the average 1 percent conversion rate across all industries.
Facebook now offers its Meta Business Suite, a free tool that includes Facebook, Instagram, and messaging tools. This lets health practices easily create highly targeted Facebook and Instagram ad campaigns using audience demographics in a variety of formats and placements.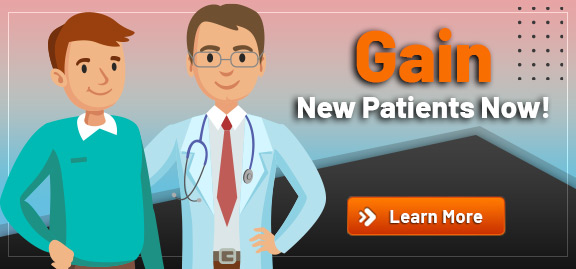 3. Generational marketing with healthcare Facebook ads and Instagram ads
While most Baby Boomers prefer getting their health information elsewhere, 28 percent of Gen Z and 21 percent of Millennials and Gen Xers seek out health information on social media platforms. The Meta Business Suite lets you target consumers on Facebook and Instagram based on their preferences, attitudes, ages, and socioeconomic backgrounds.
Healthcare Facebook ads and Instagram ads are excellent, effective marketing tactics for hospitals and health practices. Both offer opportunities to strengthen your relationships with current patients while you access different generations or service areas.
4. Facebook and Instagram influence all stages of the healthcare marketing funnel
The Meta Business Suite lets you target health consumers in various ways, which drives them deeper into your marketing funnel. It helps you identify key moments in a health consumer's online journey and persuade them to take a specific action. It helps you create:
Awareness
Instagram or healthcare Facebook ads let you introduce your practice to new audiences and establish yourself as a thought leader using advertisements focused on public education and advocacy for a variety of public health issues.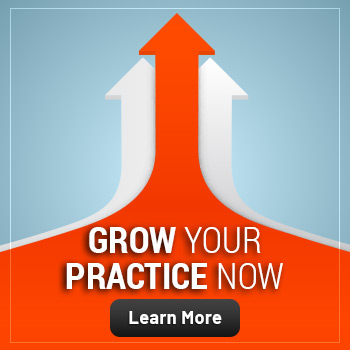 Interest
Build interest among new and existing audiences with a consistent flow of educational ads that link to relevant content such as social media posts, shareable blog posts, infographics, videos, and podcasts.
Desire
Build desire among decision-making audiences via healthcare Instagram ad campaigns that drive conversions and identify solutions to their problems.
Action
Inspire high-intent social media audiences to act and convert with ads that promote patient testimonials, treatment case studies, and more.
Who creates Facebook and Instagram ads?
Unless you are a hospital or a huge medical practice with a complete in-house marketing team, you'll need to work with an experienced healthcare advertising agency or a paid social marketing specialist with social media advertising expertise. If you work with a healthcare advertising agency, you should understand how each agency role contributes to the creation and development of HIPAA-compliant healthcare Facebook ads and Instagram ad campaigns that drive conversions. The main players are: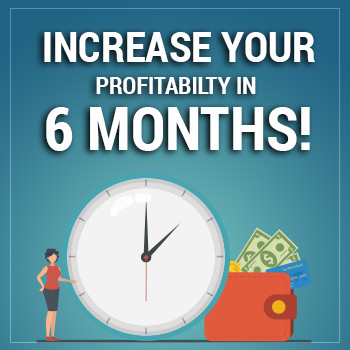 Account Managers – They oversee the agency-client relationship, determine your needs and goals, help you choose the overall strategy and budget, and act as liaisons between creative and digital teams throughout your campaign.
Creative Director – Keeps the creative vision on track while overseeing and managing the concept, direction, aesthetic, and functional components of ad design, ensuring that social media advertising adheres to your standards.
Copywriter, Content Writer – These professionals write clear, concise content for social media ads, blogs, and websites that engage readers and motivate them to book an appointment, call your office, or visit your website.
Graphic Designer – They develop new designs, compelling visual content, graphics, and layouts to strengthen your brand image and persuade more people to take desired actions.
Photographer, Videographer – They capture unique moments that can engage and inspire people to take desired actions. When your paid social media advertising has high-quality photos or videos that reveal common pain points and how your practice can help solve them, you have a cost-effective way to build your brand and image online.
Paid Social Marketing Specialist – A paid social marketing specialist develops and optimizes targeted social media ad campaigns to drive more traffic and conversions. They also track and evaluate the success of your social media advertising campaigns as they relate to your investment decisions and ROI.
Why it's important to maintain HIPAA compliance with healthcare industry advertising
Facebook and Instagram do not have firm policies in healthcare advertising because they did not account for HIPAA regulations when they built their ad platforms. And they will not sign a business associate agreement, or BAA, which is a written contract and bond of liability between a covered entity and business associate that's required by HIPAA-compliance laws.
The only way covered entities such as healthcare organizations can safely use Facebook and Instagram ads is if they do not share or reveal any protected health information, or PHI. In other words, do not share:
Personal details linked to someone's health condition
Patient names or email addresses
Specific patient information, stories, or conditions
Patients' photos or medical documents
Photos that include PHI visible in the background
Remember that Facebook, Instagram, and other social media platforms are always evolving to meet the changing demands of consumers and regulators. Even so, navigating healthcare Facebook ads or Instagram ads can be challenging when it comes to HIPAA compliance. Yet, given its vast audience, targeting capabilities, and attractive conversion rates, social media advertising offers vast opportunities. Here's what you can safely share:
Updates or news about your practice such as events, office hours, and location
Educational content about popular or timely health topics
Crisis-related health updates about flu and COVID-19
General health and wellness tips
Support for local businesses and partners
If you want a fast, cost-effective way to attract more patients, increase lead generation, drive conversions, and improve your bottom line, it's time to make paid social media advertising a critical part of your healthcare industry advertising program. Make your life much easier and more profitable by consulting with a healthcare marketing agency like Practice Builders. To learn more, visit practicebuilders.com or call 833-364-0793.