The Positive Side of Negative Patient Reviews
Posted on

Can negative patient reviews help you attract more patients?
Why are negative patient reviews considered less harmful?
When and how should you respond to negative reviews?
Most potential patients consider a lot of factors when choosing their healthcare provider, and online reviews rank high on the list. Online patient reviews are more critical than recommendations by friends and family. However, is positive feedback the only beneficial aspect for your medical practice? What if we turn the tables and see negative patient reviews as a blessing in disguise?
According to healthcare marketing experts, even negative publicity can benefit your bottom line. It all depends on whether potential patients are already aware of your products and services. Online reviews make potential patients aware of your offerings that they would otherwise not know about. Considering this, it would be safe to conclude that every online review has a positive impact. The increased attention will help improve product recognition and boost sales volume.
So, what is the real deal with negative patient reviews?

Why Are Negative Patient Reviews Considered Good?
Obviously, having only negative reviews of your medical practice or staff is not good for your brand image. You will probably end up out of business sooner or later. However, sometimes positive reviews can also reduce sales. For instance, a review such as "Best doctor!" can reduce your patient volume. "What do you mean?" you might ask.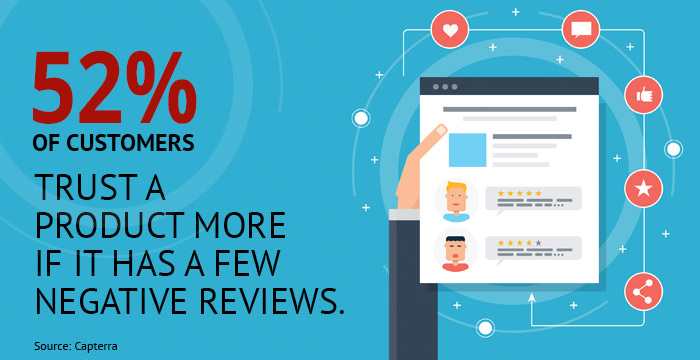 We all love to hear experiences and stories. And a two-word story does not provide any context. Why is he or she the best doctor? Is it because of availability, or depth of knowledge, or patient-friendly attitude? Maybe the services offered are superb? The review does not tell potential patients anything. How would it encourage a new patient to visit your practice?
Moreover, reviews like "convenient location" make it seem like there was nothing else positive about the entire experience. One-sentence reviews can result in loss of brand reputation, a drop in patient volume and can seriously impact your bottom line.
On the other hand, a detailed and well-written negative review can help increase sales. This is because such reviews provide a specific description of what is wrong with the product or service. In addition, if it is not a key consideration for the potential patient, he or she might end up visiting your practice anyway.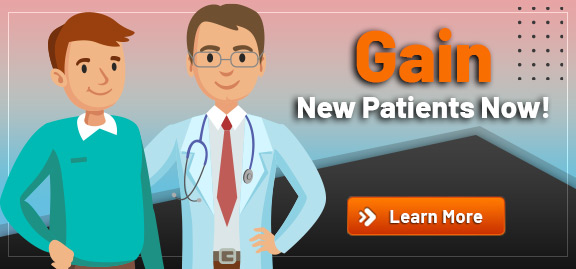 What is your first thought when you see a brand or a product with 100 percent positive reviews or the highest score? Most people get suspicious. According to a study, 95 percent of potential customers are wary of fake reviews if there are no bad reviews. The point is, uniformly posted positive reviews can reduce trust. No one is perfect. Receiving bad feedback, responding to it professionally and not trying to delete or counter it create an impression of frankness and honesty. Most potential patients look for negative online reviews to establish the credibility of a practice and its services. All of this is proven.
According to research by Northwestern University's Spiegel Research Center, the likelihood of purchasing a product with five online reviews is 270 percent greater than a product with no online reviews. Here, the nature of online reviews does not matter. Both positive and negative reviews will help increase sales.
If you are wondering if there is a perfect rating or number of online reviews that you should strive for, then the answer is: Yes. The possibility of a potential patient considering your practice or service will peak at star ratings between 4.0 and 4.7 and may decrease in the 4.7 to 5.0 range. Most online searchers consider the highest ratings as too good to be true. In addition, while potential patients interact with negative reviews, they tend to spend more time on your website reading about your services. This gives them more time to get to know your practice. As a result, those potential patients are more likely to convert.
Identifying and Responding to Negative Reviews
You cannot simply leave a negative review on a third-party website and do nothing about it. If you want to benefit from a review, negative or positive, you have to handle it accordingly. Negative online reviews may stay negative forever if you do not respond to them and try to turn them around.
First of all, it is important to be aware of all the reviews. This may sound obvious, but with so many third-party websites and social media platforms, it might be a challenge to keep track. You can consider a social media monitoring tool to help you keep track of online reviews.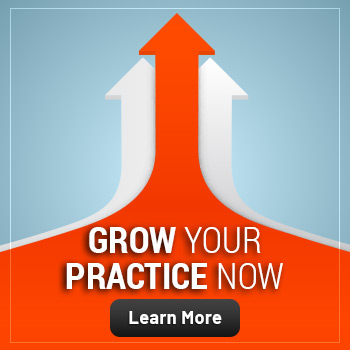 So, it has happened: You have received a fresh negative review. In order to make it the secret weapon to attract the attention of potential patients, react to it. According to a study by Review Trackers, 53 percent of people expect businesses to reply to their online reviews within seven days. Timing is extremely important here. The faster you react, the greater the chance you will contain the crisis.
According to findings by Yelp, responding to a negative online review within 24 hours will make that reviewer 33 percent more likely to upgrade his or her review. And if you respond with a personalized message, you may even hit the customer-service jackpot. Responding quickly and professionally to unfavorable reviews will also help you retain your existing patients. It is important to act fast, but that is just the beginning. What should you do next?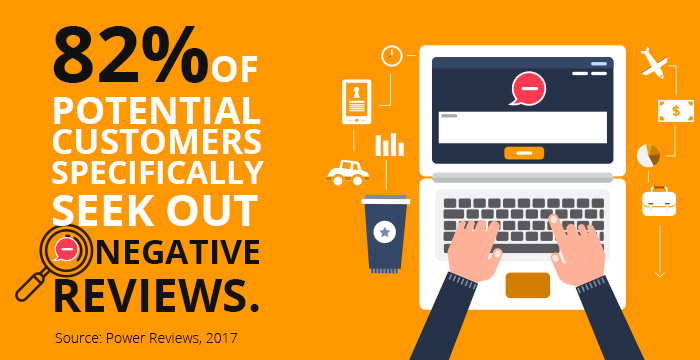 Dealing With Negative Reviews
Speed is not the only crucial factor when dealing with negative online reviews. It is also important to:
Understand the issues and find the underlying cause.
Create a personal connection between yourself and the reviewer. It is a good practice to add the name of the employee responding to all the reviews on social media and third-party sites. This will help your patients know who is handling their concern.
Be empathetic. Responding to negative reviews can improve patient advocacy. Word-of-mouth is one of the most powerful forms of healthcare marketing.
Investigate the problem. If it is your patient's fault, be polite and do not lose your patience. Explain your point of view and find the middle ground.

Remember this: Most of the time, two types of patients will write negative opinions about your practice or service. The first type are the patients who actually had a problem with your service. You can resolve their problems and turn them into loyal patients. The second types of reviewers are the ones seeking attention or benefits and monetary gain. In such cases, try to fight the trolls by taking the dispute offline. If they are really interested in resolving the issue, they will be happy to take the chat offline.

Appreciate the Reviews – Even Negative Ones

Negative reviews can also play an integral role in your product development and service improvement. Have you ever tried to collect surveys from your existing patients? No doubt surveys are time-consuming and difficult to implement, and even if some of your patients would like to answer all the questions, they just forget about it in their everyday lives.

If you look at it from a different perspective, negative feedback is a goldmine of knowledge – it is your patients' perception of your service. And the best part is, you don't even have to ask for it or chase your patients for it. Patients know better than anyone what aspects are missing from your services. It is essential to listen to what your patients really need.

You are always listening to your patients, even if it is through harsh and rude negative remarks, and that should give you enough time to fix all the problems before they escalate. And while you are busy responding to negative reviews, take time to post a short and personalized comment to good reviews, as well. This will show your patients that you do care about them all the time, and not just when you have to put out a fire.

Conclusion

Time is crucial, so react quickly and empathize with your patients. Most likely, you will get a second chance if you ask for it. In addition, maybe your outstanding patient service will go viral on social networks, and you will get bonus points in the form of new patients. Negative reviews can influence conversion rates. It would be a shame not to leverage this opportunity.