Top 5 Ways to Bring More Patients into Your Practice
Posted on

There are dozens if not hundreds of ways to attract new patients to your medical or dental practice. This article focuses on the top five healthcare marketing strategies – the 800-pound gorillas of healthcare marketing, all of which have been designed and repeatedly proven to attract new patients consistently if you do them correctly and monitor your results.
It's not unusual for any healthcare provider to gain 30 or more new patients every month. That's about one new patient every day, year-round, and it helps to ensure long-term success and steady growth for your practice. To achieve that number or higher, you need the right patient engagement strategies.
1, Build and Nurture Great Relationships with Your Current Patients
This is hands down the best way to attract new patients, and it won't cost you a penny. This sort of word-of-mouth advertising simply requires providing excellent care and making your current patients so happy that they tell their family, friends, and co-workers about you. They become your unpaid ambassadors, singing your praises on social media, referring new patients directly to you, and writing great reviews about your practice online.

It's easy to become focused on attracting new patients while neglecting the ones you already have. Treat current patients like gold. Focus your efforts on ensuring that they are getting what they want and need from your practice. Look to improve the patient experience at every turn. Every time a patient gives you or a staff member positive feedback about their experience, ask them to leave a review while they are still in your office. You can also email or text health tips, interesting news items, and updates about your practice. Instead of waiting for patients to request regular or follow-up appointments, be proactive. Set new appointment times for them up front, then send email or text reminders about scheduled visits.
How can you build better relationships with your patients?
Show them that you really care about them by emailing, texting, or calling them as often as possible. Call or text them after a surgery or procedure to see how they are doing. This small gesture means a lot to a patient because it demonstrates that you truly care about their health.
2. Provide Customer Service Training for Your Staff
Every healthcare practice needs a team of friendly, knowledgeable, helpful professionals who are dedicated to delivering high-quality patient service. Good customer service skills don't always come naturally to front desk staff or billers. Remember that nothing turns off a patient faster than a disrespectful assistant or a receptionist who can't or won't answer their questions. At least some of your team members would benefit greatly from professional training.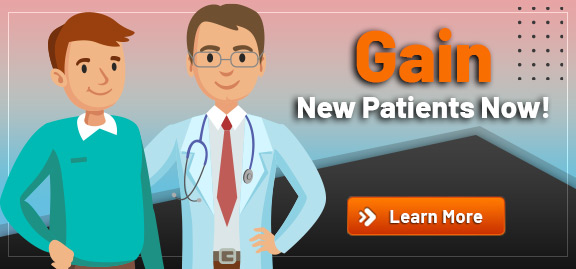 When every member of your team is helpful, knows how to treat patients respectfully, and has the knowledge to answer their questions, your patient satisfaction levels will go way up, especially if you are giving those patients high-quality care. Those satisfied patients will give you positive word-of-mouth and refer others to your practice. According to one recent survey, satisfied patients will share their positive experiences with five others on average. That's five potential new patients!
3. Establish an Active Web Presence
Eight out of ten consumers will turn to a search engine for answers to their health questions. Many will see your website listed, ideally on the first page of their search results. Make sure that your website is well designed, easy to use, functional, responsive, and informative about why your practice is the consumer's best choice. Make sure your website works well on all devices, especially smart phones. Over 60% of searches come from mobile devices, so a mobile-responsive website will help you stand out from competitors.
Your website is your digital business card and your practice's home on the web. A good website
should be a great referral source. It's an excellent place to publish reviews and testimonials from your patients. It can also provide a home base for your blog. Having a regular blog will help you rank higher on search engines, giving your practice more visibility to potential new patients.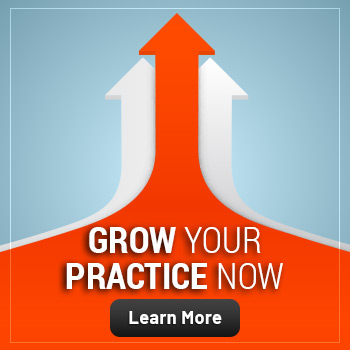 How do you establish an active web presence?
Social media engagement, getting your practice listed in local directories, and expanding your services with targeted demographics research are excellent strategies for strengthening your web presence. Make sure that your site is fully optimized for search engines, too. Search engine optimization (SEO) is an evolving science, so make sure you have an SEO expert in place to help you get it right.
4. Ask for Referrals and Reviews
Another simple but often overlooked method of bringing more patients to your practice is asking happy patients for referrals or online reviews. This costs you nothing except a moment of your time and it works like a charm.
Make sure that every member of your practice team gets into the habit of asking for either a referral or a review (or both) every time a patient expresses unsolicited positive feedback about your care. Your response can be as simple as, "I really appreciate hearing that, Mrs. Smith. Do you know anyone else we can help like we helped you?". You can also ask them to write an online review while they are still in your office, then provide a tablet or notepad on which to write their review. Some practices send "thank you" emails after patient visits and include links to where they can leave their reviews online.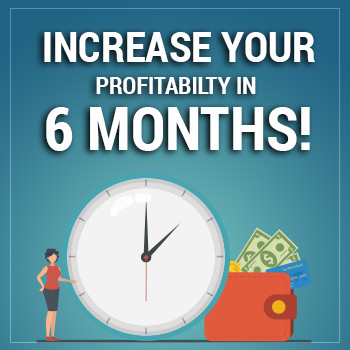 5. Take Full Advantage of Social Media
As you develop your marketing plan, be sure to include a social media strategy. Social media has become an all-encompassing communications medium for consumers of all ages. It's where many of your current and potential future patients spend their free time and share ideas with friends and family. Posting on social media is also the kind of healthcare marketing for patients that can be especially effective if it's done well and consistently.
Social media can also be a great marketing tool. If you remain active on your social media platforms (i.e., Facebook, Twitter, LinkedIn, YouTube, Instagram, etc.), you will give current and potential new patients the option to like and share your content. When their social circles see this, they'll create more traffic to your site. Those potential leads can easily turn into patients.
Remember to share information that is relevant to health consumers and regularly monitor your online presence, particularly your online reviews. Obviously, you want as many positive reviews as possible. If you receive a negative review, don't freak out. Try to make the best of it. Analyze the negative review to identify the reason for the complaint and try to resolve it for that reviewer. It's advisable to respond to both positive and negative reviews to show that you care. If the review alerted you to a significant issue, then follow up by providing information about the steps you took/are taking to resolve the issue. Never respond emotionally, even if a review upsets you.
The power and effectiveness of social media makes it a must for inclusion in virtually every healthcare marketing plan, and one of the best strategies for bringing more of the patients you want into your practice.