Attract More Patients and Grow Your Practice with Medical Blogging
Posted on

Blogs get people's attention. The fact that you're reading this right now proves it. Medical practice blogging is no different. Blogging is an effective healthcare marketing strategy that can help your medical practice attract more patients.
Blogging is also an important part of your medical practice website. It's one of the best ways to add content and educate your current patients while reaching out to potential new ones. That's because both prospective and established patients want to know more about you before they decide to make an appointment. They want reliable medical information about topics that interest them – directly from you, the expert.
When your website is updated regularly with well-written blog posts about topics that are relevant to your target audience, it can make a huge difference in how your overall website performs on search engines such as Google. A higher ranking gives prospective new patients a much better chance of finding you.
It's time to make blogging an integral part of your healthcare marketing plan. But how?

How do you create medical blogs for patients via engaging content?
Blogs vary widely in content, length (1,000 to 5,000 words) and style. However, most focus on educating patients about health conditions and solutions to their health problems. Blogs can help them manage their illnesses while providing valuable, relevant health information.
Keep your readers engaged by addressing health topics they can relate to. Answer questions or educate your audience about conditions and new treatments that are specific to your medical specialty. Showcase your knowledge and let users get to know you as a physician. Here are some possible sources of content ideas that will make your blog stand out from competitors while maintaining relevance for readers:
Frequently asked questions
Trending health topics
Latest news
Upcoming health events
National health months
Your medical specialty
Practical health advice
How do you put readers first in your medical blogs?
The main reason that potential patients leave a website is because the content is boring or difficult to consume. Your patients are busy people, too, so it pays to present your blog content in the most digestible, reader-friendly format. Skip the medical jargon and write in plain English.
Avoid long, thick blocks of text. These are especially problematic for consumers using mobile devices. Use short paragraphs that contain 1 to 4 sentences to make your content less daunting, more inviting and user-friendly. Make your content easier to read by using the right size font and good line spacing. Remember that white space on your page gives your readers' eyes a place to rest.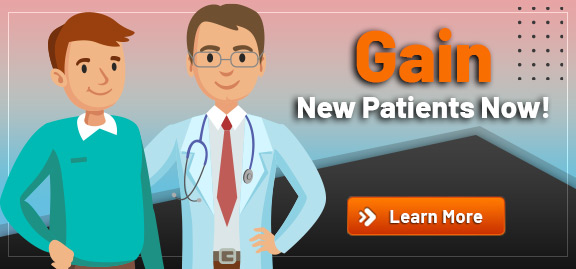 Readers shouldn't have to squint or zoom in order to read your content. If your text appears too small, too crowded or too difficult to read, then readers will skip it. Improving the format and look of your blog posts, along with writing in a casual, conversational style, encourages more visitors to read more of your content, learn more about your practice, and ultimately become your new patients.
How do you optimize your blog content to gain more web traffic using SEO?
Rarely do users/consumers search beyond the first page of Google search results. Making your healthcare blog rank higher on Google's first results page is often a matter of selecting and using the right keywords in your content. Choosing the right keywords is essential for achieving good SEO results.
Google uses a complicated, ever-changing algorithm that looks for websites that continually publish fresh, relevant information that healthcare consumers are searching for. If a prospective patient clicks on a result and then stays on your website for longer than two minutes, it tells Google that your website is very helpful and results in a higher ranking – and more traffic. Here are some tips for making your blog more SEO-friendly:
Choose the right keywords (use Google's keyword planner to select your search terms)
Focus on long-tail keywords*
Make your blog mobile-friendly and responsive (automatically adapts to various devices)
Use good images and graphics in your blog
Add fresh content regularly
What are long-tail keywords* and how do they help you attract the right patients?
Long-tail keywords have extremely low competition and help you drive quality traffic to your pages. Long-tail keywords are essentially key phrases that are longer (three words or more) and more descriptive, more precise.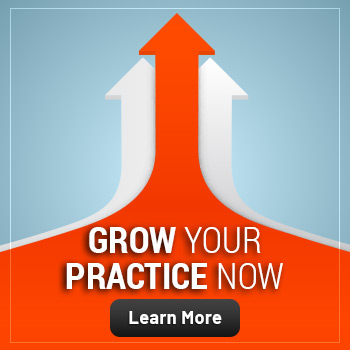 Long-tail keywords currently account for 70% of all web searches. For example, "orthopedic surgeon" is a regular, highly competitive keyword. A long-tail version may be something closer to "orthopedic surgeon for hip replacement near me." It's more specific and will better capture the type of patient you're looking for.
What are the benefits of using long-tail keywords in your medical blogs?
There are many benefits to using long-tail keywords including:
Low competition (quality vs. quantity)
Better conversion rates
Better click-thru rates
More personalized searches
More effective with voice-search queries (when users ask Alexa or Siri)
One long-tail keyword can equal many variations
How do medical blogs for patients affect your topics?
A blog is the most natural way to subtly use long-tail keywords to your advantage as you create your topics. Your medical blog should include most of your detailed search terms and key phrases. If you have a cardiology practice in Peoria, your blogs might cover an array of topics ranging from the best way to maintain heart health, to following a heart-healthy diet to the most advanced cardiac treatments and more. List all of the broad topics you can think of for your healthcare specialty. Then whittle your list down to your article topic.
How often should you post medical blogs for patients?
Blogs on medical websites are often among the top-20 most visited pages. Many bloggers believe you should write a blog daily or weekly. In truth, even occasional blogging can attract more patients to your practice and help enhance your credibility. Here are some guidelines on blogging frequency: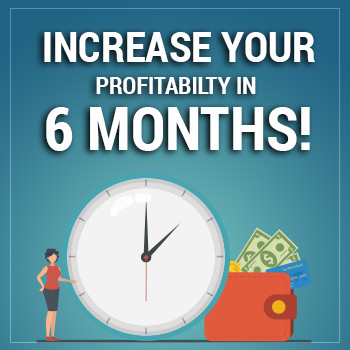 For primary-care physicians who mostly get general health questions and are usually the busiest providers, posting one blog per week is often sufficient, given their time crunch. They can write about general health issues and answer the most common questions they hear from patients in their exam rooms.
For specialists who typically get more specific questions, post a blog as often as possible, from two to four times per week. The best way to stimulate topic ideas is to do a quick Google search for specialty-related health conditions. In a nutshell, depending on your blogging goals, you will have to adjust the frequency of your blog posts to get the best results. You can also follow some unwritten rules for your blogging frequency:
1. Watch your competitors. If they're blogging three times a week, you should be blogging at least that much.
2. For maximum growth: Post every day to drive the most traffic.
3. For steady growth: Post at least twice per week.
4. For slower growth: Post at least once a week.
The final word on medical practice blogging
If you lack the time or resources to write compelling blog posts, consider hiring a healthcare marketing agency that can turn your blog into a powerful part of your healthcare marketing efforts. They'll save you a massive amount of time and effort.