Attract More Patients and Grow Your Medical Practice With Blogging
Posted on

Seriously, when a doctor is trying to improve his or her online reputation or attract new patients, blogging is usually not considered a useful tool. A number of studies have indicated that blogging is the best way of showcasing your expertise. However, how many physicians ever write one? If they do, are they consistent in blogging? Blogging should be a critical component of your strategy for growing your practice, increasing revenue, enhancing your online reputation, retaining existing patients and attracting new patients.
So if you are working on getting your marketing strategy sorted out, blogging is one of the best ways of educating your current patients and reaching out to potential ones.
Blogging can be compared to a funnel that drives patients to your practice and, eventually, helps you grow your practice and increase revenue. Therefore, if you blog multiple times a month, not only does Google ranks you higher than your competitors, but other websites or journals will publish snippets of your content and give you attribution. Not just this, according to some recent studies, more than 60 percent of patients made an appointment purchase based on a blog post that they read.
When you consistently write relevant and informative articles, it enhances your credibility and builds trust between you and the target audience. All that you need to do is write a new blog every two weeks, share them on your social media profiles or send out in an e-newsletter. The best part is that you can reuse your blogs over and over again.
In case you are wondering about the essential components of an informational blog, here you go:
1. A interesting headline.
2. Around 500 words are usually sufficient.
3. Your target audience are patients. So refrain from using medical jargon. Keep the content simple.

4. Add a striking image that draws readers' attention.
5. A call to action, if possible.
6. A link to drive the reader to your practice website.
WHY BLOGGING MATTERS
You are right in thinking that in today's busier-than-ever healthcare environment, not many medical practitioners have time to write blog posts in addition to managing appointments and promoting their practices. However, what you may not realize is that doctors who write blogs have numerous advantages over those who do not. Physicians who blog do so for a number of reasons, including patient education, promotion and to personify themselves. Blogs also allow you to connect with patients on a much deeper level.
In addition to expanding your reach, blogging can allow you to be a source of trustworthy health information for patients. A blog allows you to personalize your message from your experiences.
If you are getting motivated, here are some more benefits of writing a blog:
1. Increases visibility: Studies have indicated that 72 percent of patients search for health information online, but most of them do not scroll past the first page of search results. Therefore, it is important that your website shows up high on the search results page. While results may vary every time Google changes its algorithm, studies show that fresh content in a blog and frequent social mentions about your practice can make your website rank higher in search results.
2. Attracts new patients: Blogging is one of the effective ways to attract new patients to your practice. In order to be found by potential patients, you must create quality content that educates and informs your target audience. Your blog posts should provide value to your patients while targeting specific keyword phrases to maximize traction in search engines. Blogging is the starting point of marketing. Not only does it open news door to allow potential patients into your practice, it also builds trust and strengthens your credibility.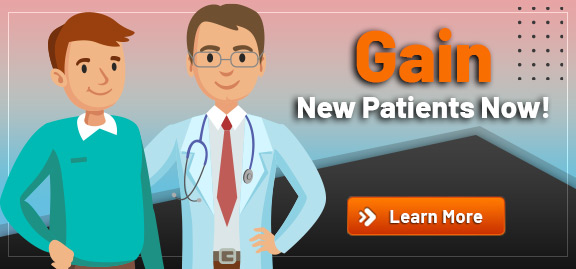 3. Helps you stand out: In today's competitive medical field, it is important for doctors to find a way to make their practice stand out from the competition. Building and maintaining an informational blog is one of the best ways to establish yourself in your community. With time, simple medical blogs can transform into important sources of information that reflect the doctor's dedication to the betterment of the community.
4. Offers an outlet for expression: Self-expression is a modern form of entertainment, and blogging provides an opportunity for self-expression. Sharing your experiences with peers or the public is a great way to offer yourself a release while adding value to your readers. Just by devoting time a few times a month to express and share your thoughts via a blog can be one of the simplest ways to release stress.
5. Personalizes your practice: While it is essential to maintain professional standards at all time, it is possible to share your personal experiences while keeping the anonymity of your patients in compliance with HIPAA guidelines. Blogging also allows you to show the real you to your patients. Also, having a professional online diary can give a doctor a sense of satisfaction.
Content ideas for engaging your readers
Blogs may vary in content and style, but most of them aim at educating patients, managing their illness and providing valuable health information. Blogs can act as stepping stones for earning patients' trust. Here are a few content ideas that will make your blog stand out from your competitors:
1. Frequently asked questions: Find out what your patients want to know and write a blog post explaining the most common questions. The most accurate way of finding out what your patients want to know is through surveys and personal discussions. You can also visit social media pages to see what other patients are asking and the way other physicians are responding.
2. Latest news: A blog is an excellent way to share information on latest medical discoveries and news related to general health. With all the fake information going viral on social media these days, a physician can really help people understand the subject. However, instead of sharing primary content, include your views as a doctor regarding the issue.
3. Industry trends: Healthcare is always evolving, and you can use your blog as a platform to discuss upcoming trends and seasonal health problems that can be valuable for both you and your patients. By setting up news alerts, you can help your patients stay updated on emerging trends.
4. Discuss an event: If there is an event coming up, you can write a post about it. You can let your readers learn more about what to expect, highlights and other valuable information. Post-event, you can discuss key takeaways from the event.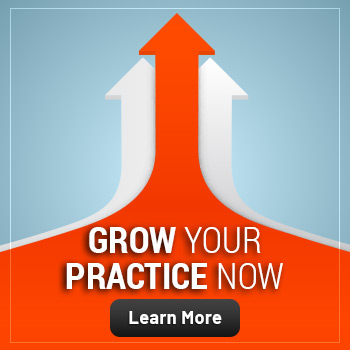 5. Guest posting: This is another great way to increase your credibility and popularity and to attract readers to your blog. To start guest posting, you will need to identify and invite the top healthcare bloggers in your space who have the same readers that you want to target. You will have to decide on the frequency of posts and the type of content that you would like your guest bloggers to write. By having well-written guest posts on your blog, you may be able to establish yourself as an authority on the subject.
How often should you blog?
Blog sections on physicians' websites is often among the top-20 most visited pages. However, many bloggers believe it is necessary to write a blog daily or weekly. The truth is, even occasional blogging can attract more patients to your practice as well as help you enhance your credibility. Here are some guidelines on how to yield maximum return with minimum effort.
1. Primary-care physicians: Primary care physicians mostly get more general health questions and are usually the busiest providers. Given their time crunch, it is acceptable for primary-care physicians to post a blog once a week. They can write on general health issues, in a conversational format, and answer the most common questions they keep hearing in exam rooms. Some of the general blog topics can be the probability of Ebola infections, tips for handling cold and flu, etc.
2. Specialists: A specialist can post a blog about twice a month, just enough to convey regular activity on the website. A specialist can reflect on what's in the news related to the specialty. The best way to come up with ideas is to do a quick Google search for specialty-related conditions. Sometimes a little effort can go a long way to growing visibility and credibility, thus ensuring new patient growth.
In a nutshell, depending on your blogging goals, you will have to adjust the frequency of your blog post. However, here are some of the unwritten rules for your blog posting frequency:
1. Observe your competitors: If your competitors are blogging three times a week, you should be blogging at least that much.
2. For maximum growth: Post several times a day to drive the most traffic. To begin with, three times a day is considered best for active bloggers.
3. For steady growth: Post at least once a day.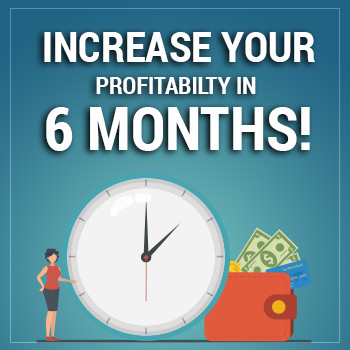 4. For slower growth: Post at least twice a week.
5. For no strategic growth plans: Post once or twice a month.
Medical blogging sites are worth checking out
You could already be actively blogging on the major social networks such as Facebook, LinkedIn, Twitter, etc., but if you are not present on physician-only social networking sites, you are missing out on your target customers. Networking sites for medical professionals offer connection, information, crowd-sourcing and fun. Here are some of the best social networking sites where you need to be in order to promote your blog and grow your practice:
1. Sermo: With more than a half-million active users, Sermo is probably the most popular social networking site for healthcare professionals worldwide. According to the site's policy, only licensed physicians can register there. This site focuses on connecting verified and certified medical professionals from across the globe, who are allowed to ask anonymous questions and have real-time interaction with peers regarding patient care in Sermo's "virtual doctors' lounge."
2. Doximity: A newer kid on the block, Doximity has over a half-million users. Aimed at connecting US-based doctors in all specialty areas, more than 60 percent of all US physicians are claimed to have already signed up for its membership. The site also facilitates doctors to earn some of their category 1 CME credits by reading the online medical journals. This social network platform for doctors comes loaded with features and benefits.
3. DailyRounds: This is a service for physicians that blends specific features of a social networking site and a medical journal. Doctors can use DailyRounds to exchange knowledge, upload and view medical cases and access its drug database. They can also network with other physicians through iOS and Android apps.
4. DoctorsHangout: This is a professional networking site for doctors, residents and medical students globally. This social network can help medical professionals maintain existing personal and professional relationships and develop new ones by reaching out to other doctors around the world.
5. QuantiaMD: Founded as a platform for helping doctors collaborate, over 200,000 members are already using this platform to communicate and share critical information. QuantiaMD helps physicians stay ahead by communication with and learning from peers and specialists. This social networking site provides video content and presentations made by experts for higher-learning institutions.
6. Figure1: This social networking site targets healthcare professionals and medical students in more than 100 countries. The platform allows medical professionals to share anonymous images of an ailment, such as X-rays, and have discussions with their peers related to the pictures. This site helps doctors working in remote locations to connect with other doctors and gain more knowledge on rare illnesses. Figure1 guards the privacy of the patient by removing faces and other identifiable marks immediately when a doctor uploads the image.
Every doctor knows the importance of connecting with patients during an appointment. It elicits a positive response and encourages good reviews about the practice. Your aim should not only be to provide information to your patients, but also encourage them to set an appointment with your medical practice. This makes effective blogging an essential tool in your marketing strategy. It is what you should do to bond with your patients online and to connect with all of them any day and any time.
If you lack time or resources to write a compelling blog post, you should hire a healthcare digital marketing agency who can make your blog a powerful part of your marketing efforts. Practice Builders has a dedicated team of writers who write regular blog posts for medical practitioners. Whatever your specialty is, we have a writer with the expertise to create relevant and informational blogs for you. If you are interested in learning more about our blogging services, contact our representative.