5 Top Marketing Trends for Healthcare Practices in 2022
Posted on

Healthcare marketing trends have changed dramatically since the advent of the Internet as a global communications network in the 1990s. In 2020, the COVID-19 pandemic created several new marketing trends that continued to play a major role in healthcare marketing through 2021 and into 2022. The pandemic made major impacts on health providers.
Now that 2022 is almost here and Internet marketing has leaped forward, physicians are paying considerably more attention to marketing and showing much more interest in the latest digital marketing trends that are affecting healthcare.
Are you looking forward to supercharging your healthcare marketing next year? Here are the top five marketing trends that will impact healthcare practices in 2022.

1. The Pandemic Created Masses of Fearful, Needy Patients
The effects of the COVID-19 pandemic are far-reaching and will continue through 2022. Many patients are still refusing to leave their homes or venture outdoors even for much-needed medical or dental care. The politicization of this public health crisis has turned actions such as mask wearing, social distancing, and vaccination into hot button debate issues.
Helping so many angry, fearful, and needy patients requires that you expand your service scope. If there was ever a good time to alter the way you work and market your practice, this is it. Going forward, you need a comprehensive package of healthcare marketing strategies, including a new website design, especially if your current site is more than five years old. If your website is up to date, you should add important information about COVID-19 and your office policies. You should also include SEO and fresh social media content that meets the needs of patients where they are and where they hang out.
How did the pandemic create more fearful, needy patients?
During the pandemic, many patients became afraid of being exposed to a potentially deadly virus that had already taken the lives of over 700,000 people. Many locked themselves down in their homes and refused to go outdoors. Many canceled doctor and dentist appointments and avoided their normal social interactions. Many began looking for ways to have their healthcare needs met without in-person office visits.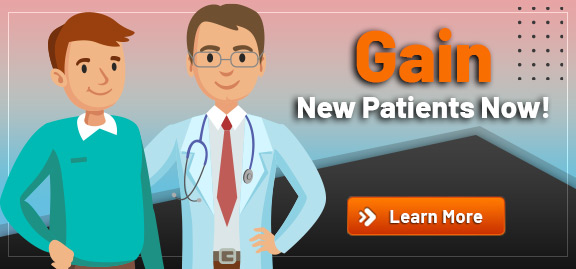 2. Telehealth Offers a Valid Replacement for Routine Office Visits and Consults
During the height of the pandemic, telehealth services suddenly became widely requested and used by patients who wished to avoid in-person office visits and any unnecessary interpersonal contact. Though telehealth usage has been trending downward in 2021, it has become more widely accepted by consumers, many of whom are choosing healthcare practitioners who offer it.
Why do consumers want more access to telehealth?
A 2021 telehealth survey indicated that a majority of Americans have now had experience with telehealth and that they want more. Nearly 90 percent of those surveyed want to continue using telehealth for routine office visits and non-urgent consultations, which is a strong sign for telehealth's future in 2022 and beyond.
Offshoots of the telehealth trend include HIPAA-compliant live chat, two-way texting with healthcare providers, digital appointment-setting and reminders, and artificial intelligence-based virtual health assistants. As long as consumers clamor for these digital health services, savvy healthcare practitioners will provide them and expand upon them.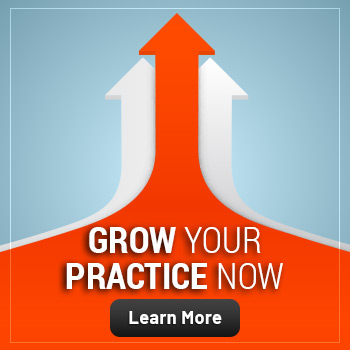 3. Personalization: The Gold Standard in Healthcare Marketing
According to a recent Salesforce report, 92 percent of marketers believe their customers and prospects expect more personalized care and experiences (up from 85 percent in 2020). Today's patients want more personalized care, and they'll go elsewhere if they don't get it from your practice.
How can you increase personalization in your practice?
You can increase personalization in your practice by launching and refining your website's patient portals and mobile apps. Once a patient or user logs into a portal or mobile app, your personalization options widen considerably. Those interfaces allow you to share specific content about their conditions or treatments without violating HIPAA. They let you recommend specific services or appointments and they also let you give patients direct access to their medical information and physicians. That's just one reason why more patients are using secure patient portals than ever before. Another reason is that patients simply want more control and more choices.
4. Patient-Evolved SEO
Thanks to the consumerization of healthcare and the COVID-19 pandemic, healthcare consumers are changing SEO, too. The pandemic drove many patients to take medical care into their own hands. Without their customary access to medical facilities, they became more willing to self-diagnose and self-treat. They turned to Google to find solutions and answers to their health questions and they even turned to digital assistants like Siri, Cortana, and Alexa for answers.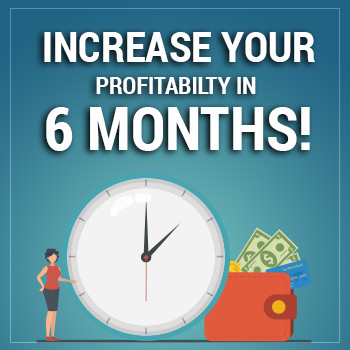 By their actions and the use of different search terms, including voice search, healthcare consumers actually forced the search engine algorithms to change and adapt to their needs. Healthcare practices should prepare for the future of healthcare SEO with a comprehensive healthcare marketing strategy that includes producing more authoritative, high-value content that lives on fast-loading web pages with user-friendly, conversational content, and which is loaded with search engine optimized language and more focused keywords.
5. The Consumerization of Healthcare
Although this trend appears last on this list it is, far and away, the most dominant trend for 2022. We know that more and more healthcare consumers have empowered themselves to take control of their health and seek solutions on their own terms. Why should they call their physician with a question when they can send a direct message through their patient portal? Why should they wait in line for a COVID-19 test if they can do it themselves at home?
Consumerization has led to a rise in nontraditional healthcare venues that are improving patient outcomes. According to one study, 77 percent of clinicians have reported that "new, nontraditional care venues" are leading to acceptable patient outcomes. And more healthcare consumers are seeking solutions that fit their needs on their own terms.
What's driving the trend toward consumerization in healthcare?
Consumerization is also being driven by the rise in high deductible health care insurance plans and increasing medical costs. Today's consumers are spending more and more of their own money on healthcare, so they expect a better healthcare experience. They want care that's accessible and transparent, and they want it from trusted providers. They want to go online, self-diagnose and get second opinions by communicating directly with healthcare practitioners. And they are far less tolerant of poor customer service and friction with doctors or staff.
Newer technologies are improving patient experiences, too. These technologies include electronic health records, new solutions for patient engagement, virtual healthcare, and digital patient experiences. Such innovative third-party solutions give healthcare providers opportunities to deliver new digital experiences for patients faster and more economically than ever before.
Adapting to the Consumerization of Healthcare
Healthcare providers need to stay abreast of new technologies that could help them better satisfy their patients, like increasing the use of patient portals, two-way texting, and on-demand telehealth services. Your digital healthcare marketing strategies should focus on enhancing your patients' experience. That means prioritizing your website's ease of use, findability, and navigation. It also means optimizing everything for smartphones and using search engine optimization to facilitate easier contact for health consumers who are searching for trusted providers and resources. And finally, it means accepting the fact that consumers are more engaged than ever before and more willing to taking control of their own healthcare. This will impact healthcare marketing through 2022 and beyond. Are you ready for it? If not, you will likely benefit greatly by enlisting the services of or partnering with a reputable healthcare marketing agency who can help guide you through this complicated and fast-changing landscape.