Healthcare Content and Google E-A-T – How a Practice Can Deliver Quality Content
Posted on

Quality Content Marketing for Doctors and Google E-A-T
When it comes to content marketing for medical practices and the quality of healthcare websites, you should know that Google has exceptionally high standards. In a nutshell, Google expects healthcare content providers to demonstrate high levels of "expertise, authority and trustworthiness" — or E-A-T — in their website content. Why? Because medical misinformation has potentially grave consequences for consumers and patients.
As a physician or healthcare provider, you also value expertise based on your hard-earned credentials, your online reputation, and your trustworthiness in the eyes of your patients. Like Google, you also have high standards. Yet, you might not be aware of E-A-T or how it affects your website ranking in search results. And you might not know how to translate those shared values into your website content.
In this article, we'll share the four most essential quality guidelines Google expects from websites in the health and medical fields and how Google E-A-T quality guidelines relate specifically to healthcare websites and online medical content.
Holding Healthcare Content Providers to a Higher Standard
Google has always believed in and promoted the notion that websites should be useful to people and search engines. To prove it, they developed and released what they call Search Quality Evaluator Guidelines, or SQEG. What exactly does SQEG mean to you and your practice?
SQEG is a huge document used by third-party evaluators to test the quality of web content and search results. The document reveals that medical websites fall into a select category, which Google colorfully refers to as "Your Money or Your Life" (YMYL).

What is a YMYL website?
A website or web page containing content about any topic that could "potentially impact a person's future happiness, health, financial stability or safety" falls into the category of YMYL. While some level of E-A-T is required for all websites, it is especially critical for health-related sites in the YMYL category.
Google defines healthcare websites as those offering pages containing advice or information about medical issues, drugs, procedures, treatments, health conditions, hospitals, emergency preparedness, dangerous activities and more.
According to Google's SQEG, "We have very high Page Quality rating standards for YMYL pages because low-quality YMYL pages could potentially negatively impact a person's happiness, health, financial stability, or safety."
The SQEG document states that an evaluator's rating does not affect how a webpage or website appears in Google search. Instead, evaluator "ratings measure how well search engine algorithms perform for a broad range of searches."
While these ratings have no direct effect on website rankings, many of Google's algorithm updates are based on their high standards. For example, when the Medic algorithm update occurred back in 2018, many healthcare websites felt the sting of not adhering to Google E-A-T and their acronym soup of other healthcare content guidelines.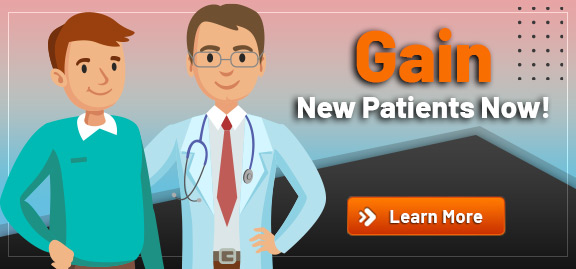 The good news is that you don't have to wait for another algorithm update to create quality content. You can grow your practice now using Google's guidelines for your healthcare web content.
What are Google's guidelines?
To satisfy Google's YMYL requirements, healthcare websites must have the following four characteristics:
High level of Expertise, Authority, and Trustworthiness (E-A-T)
Satisfying amount of high-quality main content
Satisfying website information
Positive online reputation
What You Must Know About E-A-T and Your Healthcare Content
According to SQEG, the amount of E-A-T is "very important" for rating a website or web page's quality. Google used the medical field as one of its first examples of high E-A-T pages, stating that "High E-A-T medical advice should be written or produced by people or organizations with appropriate medical expertise or accreditation. High E-A-T medical advice or information should be written or produced in a professional style and should be edited, reviewed, and updated on a regular basis." So, what does this mean for your website?
By using today's best healthcare content marketing strategies, you can still create a website with high-quality content that engages patients and ranks for your targeted keywords or search terms.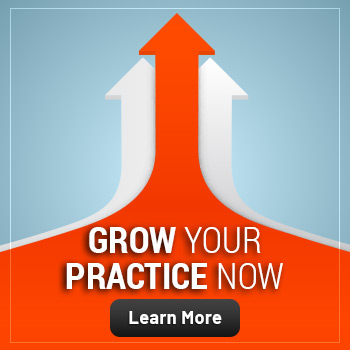 How can you incorporate E-A-T into your content strategy?
Your expert medical credentials must be readily available and obvious to patients or website visitors. Your site should include clear evidence that you have expertise in whatever health topic your content is about. Therefore, you should:
Create accurate, high-quality content
Regularly check content for accuracy
Consider links to high-quality, authoritative websites
Avoid linking to low-quality content websites
What is high-quality main content?
Google defines main content as content that "helps the page achieve its purpose." An important indicator that you have a high-quality website is the amount of what Google calls "satisfying, high-quality main content."
You can satisfy Google E-A-T for healthcare content by considering the purpose of each page before creating content. It's an important first step in content marketing for doctors because developing an effective content strategy requires an experienced team of marketing strategists and content creators.
How much healthcare content do you really need on your site?
Currently, there is no right answer. However, we typically make recommendations for content length based on technical SEO best practices. It's one of the benefits of content strategy.
According to Google, your website's high-quality content must be "factually accurate, clearly written, and comprehensive for health websites."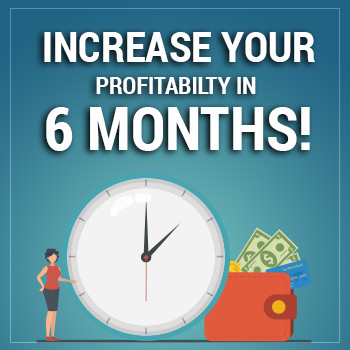 What constitutes "satisfying" website information?
High-quality web pages should include clear information about the website. Users must feel confident and comfortable in trusting your site. Healthcare practice websites require a high degree of trustworthiness. That's why you should be clear about who is responsible for your site's content. Without trust, your website can quickly plunge in the Google rankings.
Why is a positive online reputation so important?
Your online reputation matters a great deal because it's part of Google's quality rating standards for health websites. Google tells its evaluators to look for different online sources so they can gauge your website's reputation. Online sources include reviews, news articles or blogs, and any other credible information that appears online.
Of course, the opposite is true if you have a negative online reputation. When negative opinions are expressed about your practice or providers, Google will consider it a low-quality site. What's even worse is having a URL with many inbound links from low-quality sites that originate from so-called "bad neighborhoods" such as gambling or pornography sites. In cases like this, your website's reputation and ranking will surely suffer.
Google says that, "When a high level of authoritativeness or expertise is needed, the reputation of a website should be judged on what expert opinions have to say." Those expert opinions include recommendations in the form of links or citations from other expert sources. These can include professional medical societies or leading, high-profile healthcare websites. Such links and citations provide strong evidence that your website has a positive reputation.
Google E-A-T is about providing patients and consumers with high-quality healthcare content they can trust. By meeting the guidelines discussed above, your website will receive a high-quality score that could ultimately improve your rankings.
Conclusion
When it comes to content marketing for medical practices, there are many benefits to having a sound content strategy. If you are still unclear about how to achieve the best healthcare content marketing, look to the best medical content marketing services for help, like practiceuilders.com. To learn more about Google E-A-T, website content and the benefits of content strategy, visit practicebuilders.com or call 855-898-2710.