Why Online Reputation Management Is Necessary for Medical Practices
Posted on

There can be many reasons patients post negative reviews online. Sometimes they resort to nasty comments just to get services. Other times, patients with whom you have had an unpleasant interaction think they were in the right and decide to shame you publicly.
Occasionally, unscrupulous competitors post fake negative reviews to drive away your patients. One family-owned medical practice that had been operating in New Jersey for over 50 years, and enjoyed a loyal patient base, experienced an unexpected onslaught of 1-star reviews recently. Upon studying the reviewers' profiles, we noticed that the negative reviews were all posted within a few minutes of each other. As a result of this attack, the practice's Facebook star rating fell from 4.7 to 2.3.
According to a Harvard Business School study, every star you get on Yelp leads to a 5 to 9 percent jump in your revenue. Therefore, malicious online attacks can seriously impact your practice's bottom line.
What if your medical practice is offline?
Medical practices that do not have any website or social media accounts still need to worry about their online reputation. This is because if you do not own any online content that search engines can show in response to a search for your brand name, then search engines will display results that might not be completely related to you and could harm your reputation – and you may not have much control over it. This could be a very vulnerable position to be in.
In addition, you are never as offline as you think you are. Potential and existing patients are probably talking about your brand online, whether you know it or not. And these conversations build or break your online reputation.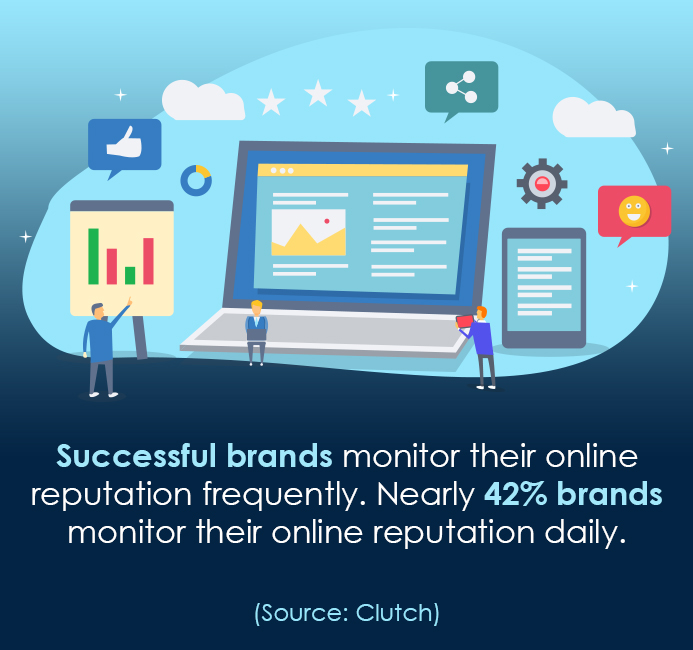 Why should you not ignore negative reviews?
Unfortunately, ignoring negative reviews Is not a good option because potential patients will tend to believe what they read online.
According to a study, nearly 66 percent of customers rely on online reviews to decide whether or not to do business with a brand.
As the Internet becomes a more integral part of your lives, you have to put effort into building your online reputation if you want to gain control over it. If a potential patient, for instance, who has never heard of your brand, comes across a negative review about your services – and you have not replied to the negative review, then you have allowed the reviewer make your first impression for you. And allowing one of your existing or past patients to define your brand is a hazardous proposition.
Consequently, an online reputation management for doctors is essential in the modern healthcare environment.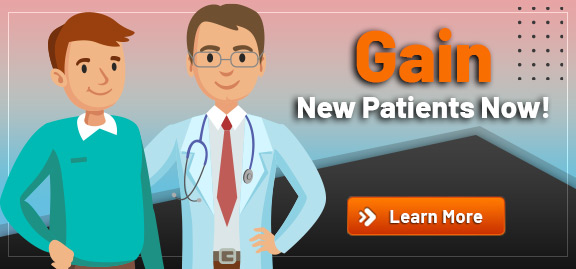 Why can't you take legal action against reviewers?
That might be an option, but legally speaking, people are entitled to express their opinions. Establishing whether an online remark qualifies for defamation may take months or even years, and it will cost thousands of dollars, with no assurance of success.
In addition, fighting publicly with reviewers might even damage your reputation further. Just for your information, there are better ways to counteract defamation that do not involve legal action.
Legal action should never be a part of your online reputation management strategy unless necessary.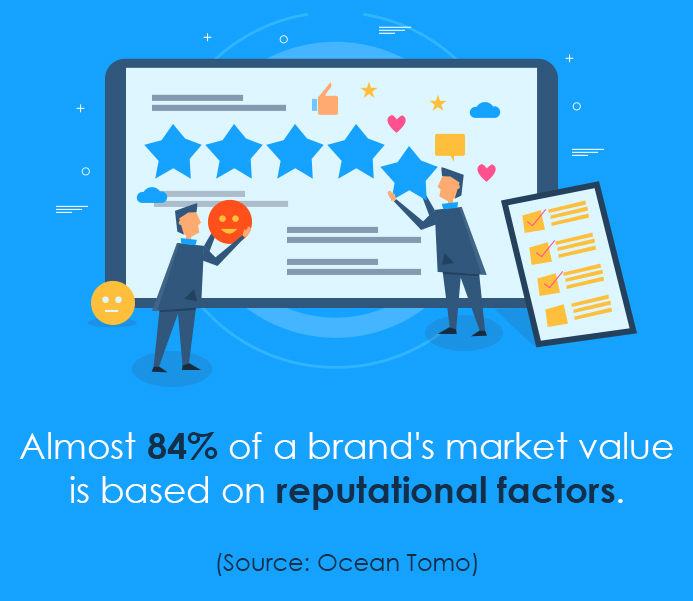 How can you fix your online reputation?
The best and most reliable way to improve your search results is to use reputation management strategies to stay on top of what patients are saying about your services online. And, when necessary, take action to safeguard your online image. Although this concept is pretty simple, the results often take a lot of time and effort.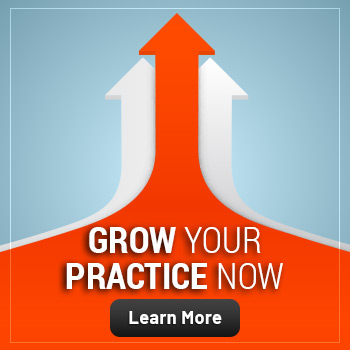 With the right doctors online reputation management tactics, you can establish a prominent online presence that could help you attract more patients, grow your practice and expand your network.
In addition, online reputation management strategies for doctors applied thoughtfully can help draw attention away from negative content linked to your brand. Often referred to as reactive reputation management strategies, the process of suppressing defamatory search results is complex in nature, requiring a lot of technical knowledge about search engine algorithms.
Here are some of the proven ways to improve online reputation management for doctors.
1. Do not ignore bad reviews: We all make mistakes, but sometimes a patient may get so annoyed that he or she might post a scathing review online. This review, if ignored, can result in a significant loss of new patients and practice reputation. If you are at fault, it is best to contact the reviewer and resolve the complaint as professionally as possible. Often such patients, after their issues are addressed, not only return to your practice but also recommend it to their family and friends.
2. Be polite, but professional: At times, we all tend to let our emotions overpower our thoughts. However, as a practice owner, you should act professionally. When you come across a negative review or patient complaint, look at it from the patient's perspective, and think through the strategy of addressing and resolving the complaint.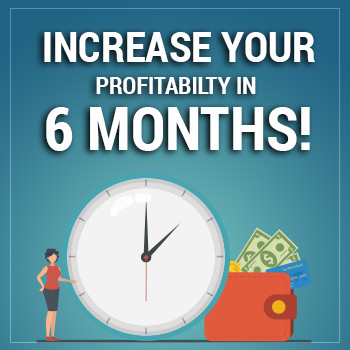 3. Post informative content: Posting useful and fresh content is one of the best ways to establish your practice as a trusted brand in your industry. Always use a friendly and conversational tone when replying to patient comments instead of jargon. Sharing useful insights about your products and employees can humanize your brand and allow you to relate to your patients.
4. Interact with patients on social networks: Being active on social networks is an effective way to establish and improve doctors online reputation. Social networks such as Facebook and Twitter attract millions of users every day. Posting useful content in the form of news clips and blogs on these social networks can help you reach out to wider audiences.
5. Track online conversations: Even if you are not posting much content about your practice or products, others are. It is critical to know what visitors are saying about your brand and how they perceive it. For instance, people could be posting rude comments about your offerings on social networks or popular review sites. If you were not aware of this, you would never realize how critical the problem is and how much it is harming your reputation.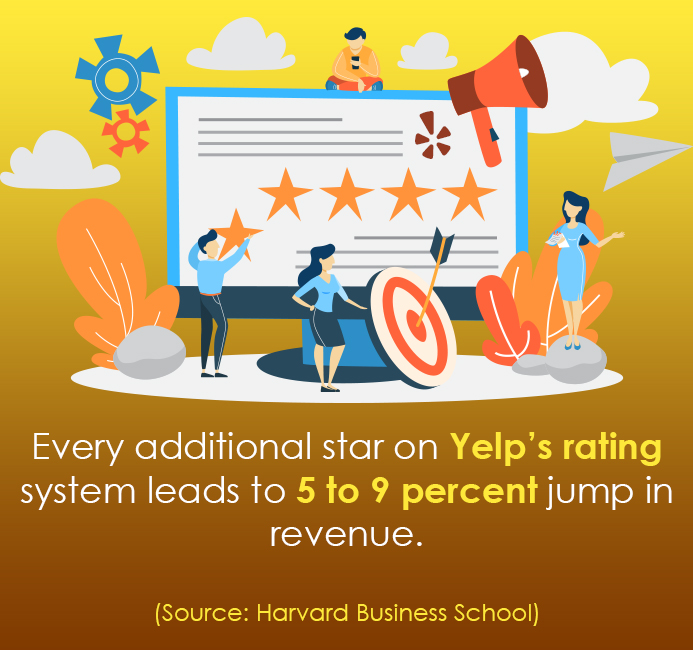 Conclusion
Regardless of the size of your medical practice, monitoring your brand mentions is essential for maintaining strong online reputation management for doctors. Now more than ever, patients are sharing experiences on social media channels and leaving feedback on various third-party review sites instead of calling your office directly.
As a healthcare provider, your online reputation can position you as a thought leader – and determine the success of your practice. Leverage the online tools and strategies to protect your reputation from potentially damaging content that you cannot control.
Online reputation management for doctors is a worthwhile investment that will pay off both professionally and personally. This is the reason most healthcare practitioners choose to hire professionals to help them build and maintain their online reputation.
If you need assistance help with online reputation management, Practice Builders is a full-scale healthcare marketing agency offering SEO, social media marketing and reputation management solutions. Contact us today for a free demo.