Why a Custom Website for Your Healthcare Practice Is Essential
Posted on

Having a website is the most important first step in healthcare Internet marketing. But did you know that having a custom website for your healthcare practice is just as important? With website trends growing and changing every year, a customized website gives you the freedom to capitalize on those trends and attract more potential patients to your healthcare practice. Here are some other benefits of having a customized website:

More Control Over Your Design
As briefly mentioned above, having your own website means that you can enhance your medical website design as you see fit to stay on top of new Internet marketing trends. Staying on top of new trends allows you to keep your website fresh and engaging, SEO optimized, and will also keep you ahead of the competition in your area.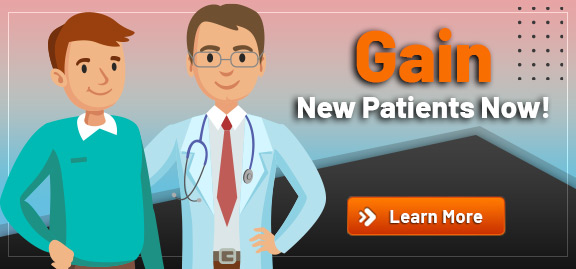 It also gives you the opportunity to make your site easier to navigate than if you had to rely on existing templates that can't be changed. Customizing your website and its design will also allow you to ensure that you get a site that meets your needs and the needs of your patients.
Stay On Brand
Customizing the website for your healthcare practice allow you to keep it in line with the brand identity you've created for your medical or dental practice. From using customized colors to adding a logo and other content, your own website gives you the opportunity to create your brand and market it effectively online.
More Available Support
If there's an issue with your site, it's easy to be able to reach out to the web designer and get support for a customized site. Having a person or organization to rely on when your website has problems will help keep it running smoothly so it won't negatively affect user experience. If you need to make important changes to your site, like adding a new address or phone number, it's easier and quick to do with a customized website that has the technical support you need.
At Practice Builders, we provide our clients with customized websites and technical support to help them effectively market their practice online. If you want to enhance or customize your website, contact one of our experienced healthcare marketing consultants today at info@practicebuilders.com. We're happy to help!