How Email Marketing Can Improve Your Patient Return Rate
Posted on

If you are a physician, dentist, or other healthcare provider in today's digital world, you have numerous ways to connect with and engage current and future patients. Health practices across the country use many different marketing strategies to communicate their services.
Competition has become fierce and some practices have gotten creative about how they attract potential new patients. It may surprise you, but one of the best ways to reach patients is through email marketing. In fact, it's also one of the best ways to improve patient return rates.
While email marketing is as old as the internet, healthcare email marketing has more recently become one of the essentials of healthcare marketing and communication with patients and prospects, and it is not going away anytime soon, especially when you consider the return on investment (ROI).
According to Hubspot, the average email ROI is an astounding 42:1. In other words, for every dollar you invest, you can expect an average rate of return of about $42! Better still, you can track every email's performance and impact every time.

Improve Patient Return Rates With Healthcare Email Marketing
Healthcare marketing campaigns are using emails to promote health information, health news, products, services, new technology, new providers, and special practice events. Email can help you develop relationships with potential new patients through updates on your health practice. It can also inform patients about promos and discounts. Email even helps improve your patient return rates by keeping your current patients connected and engaged.
Email marketing also allows you to create targeted, personalized messages and can be effective in building meaningful relationships with your patients. Just be cautious about overusing email marketing in healthcare. People sometimes get irritated and turned off by receiving too many emails from one organization. The last thing you want is to have your patients deleting your emails, sending them to their junk folders, or even unsubscribing from your content.
Why You Should Seriously Consider Email Marketing
Why is it so important for healthcare practices to use email marketing for reaching out to their patients? The following are just a few of the best reasons and benefits:
Cost-effectiveness
This is one of the most obvious advantages of email marketing. It has lower costs than most other marketing strategies. There are no printing costs, advertising expenses, or postal fees in email marketing. And, by using an email marketing automation strategy, you can save time by automating the email process. Practices need only pay for dedicated software that performs email marketing. Some software solutions are free to use with a certain number of contacts.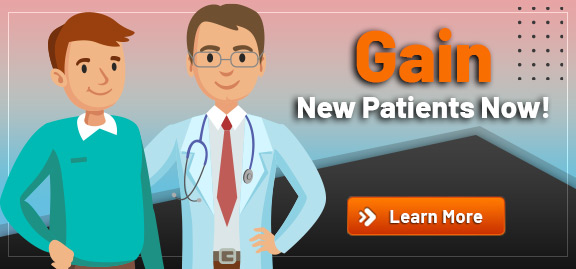 Stronger relationships
The stability of a healthcare practice relies on building lasting patient relationships and patient interaction is one of the keys to a solid, lasting relationship. One of your goals in email marketing is to maintain constant interaction with your patients. This email marketing retention strategy reminds your patients how much you value them and helps keep your practice top of mind all year round.
Increased leads
By encouraging your website visitors to sign up for your email list or monthly newsletter you will generate more leads. You will also increase the chances that subscribers will forward those emails to family members and friends or share them with their connections on social media.
Increased conversions
One of the essentials of healthcare marketing is driving conversions. Email marketing has proven itself to be more effective at increasing click-through rates and conversions than social media. Email gives healthcare providers the ability to track each patient's journey from receiving the email to scheduling an appointment.
Increased sales
Research shows that email is one of the most successful digital marketing strategies on the web. It generates more sales than social media. With each new email promotion, you can give prospects the ability to click on links and follow your call-to-action immediately. Email typically accounts for about 23% of your sales, and the ROI is double the average of all other online marketing strategies.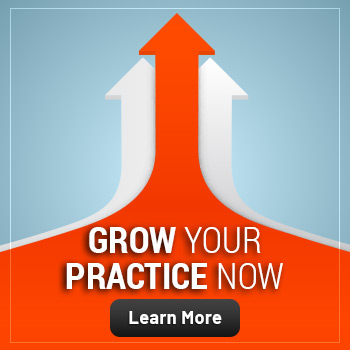 Different Types of Email Healthcare Marketing Campaigns
There are different types of email healthcare marketing campaigns used by healthcare practices across the country. Some of the more popular types include:
Newsletter Emails
Email newsletters are an informative way to cultivate long-term relationships with your patients. They are a powerful marketing and communications tool typically sent to inform patients about the latest news, tips, or health updates. That makes them an excellent email marketing retention strategy and one of the essentials of healthcare marketing. You can even apply an email marketing automation strategy to send your newsletters at predetermined times or days of the month.
There are many different forms of email newsletters containing a wide range of varied content. Content depends on what your practice wants to achieve, as well as what your patients and subscribers want to learn about. The basic mission of email newsletters is keeping the subscribers to your website — some of whom may not be patients yet — connected, engaged, and informed about what's new in your practice as well as the latest health information.
Catalog Emails
Catalog email marketing is like newsletter email marketing. However, catalog-type emails focus more on sharing images and short descriptions of products and services. Think of catalog emails as digital versions of a hard-copy product catalog. The two main advantages over hard copies are their much lower prices and zero printing costs. Your health practice can create catalog emails about your services and, depending on your healthcare specialty, the prices for those services.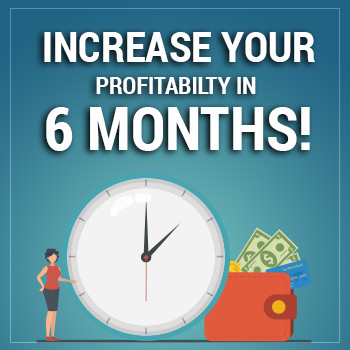 Transactional Emails
These emails are typically generated when you ask your patient or prospect to perform a specific action. For example, you might send an email requesting that your patient or prospect signs up for a health talk at your practice. You might instruct them to fill out a form with basic contact information. After you receive their completed form, you send an acknowledgement or thank you email. This type of email is an example of transactional email. Health practices also use transactional emails for appointments or medication reminders, and billing reminders.
Video Emails
Video emails consist of video footage, images, and graphics. They're designed to generate higher engagement because the vast majority of people, including healthcare consumers, prefer watching video content over reading. Video emails allow you to demonstrate a new practice technology or treatment or reveal patient care in action.
The Bottom Line
Email marketing will help your medical practice in many ways. It is an effective, inexpensive way to reach patients on a regular basis. It facilitates direct communication with your existing patients and prospects. It increases patient engagement. Email marketing also positions your practice as a reliable source of health information. If you need help creating an effective healthcare email marketing campaign, consider partnering with a healthcare marketing company such as Practice Builders. To learn more, visit practicebuilders.com or call 855-898-2710.