8 Healthcare SEO Tips to Keep Medical Practices in the Game
Posted on

Healthcare marketers are beefing up their investments in content. However, in order to leverage those investments, they will have to put some time and effort into learning the new rules for healthcare SEO, or search engine optimization. The days of driving traffic to your website by attractive headlines with keywords are long gone, experts insist, and the new healthcare SEO rules revolve around another big-money marketing focus: user experience.
Historically, healthcare marketing experts have been recommending that people focus on keywords. However, search engines are more intelligent now, and content creators have less control over how and where their web pages are appearing in search engine results and what words they are showing up for.
According to Search Engine Journal, SEO leads have a close rate of 14.6 percent, while outbound leads such as emails have a close rate of only 1.7 percent. Are you still questioning the importance of SEO for your medical practice? Almost 56 percent of the American adults are smartphone users, which highlights the importance of ranking high for searches that potential patients might be making from their mobile devices.
Organic visibility is a challenge for most industries, but it is especially challenging and competitive in the healthcare industry. This is because if potential patients cannot find you when they are searching for a provider, you have missed your opportunity to get that conversion. Not only do you have to develop relevant and helpful content, but it has to be optimized so that searchers will see it in the search engine results.

Here are eight healthcare SEO tips for providers that will help you grow your organic search volume, make your sales funnel more efficient and help you grow revenue.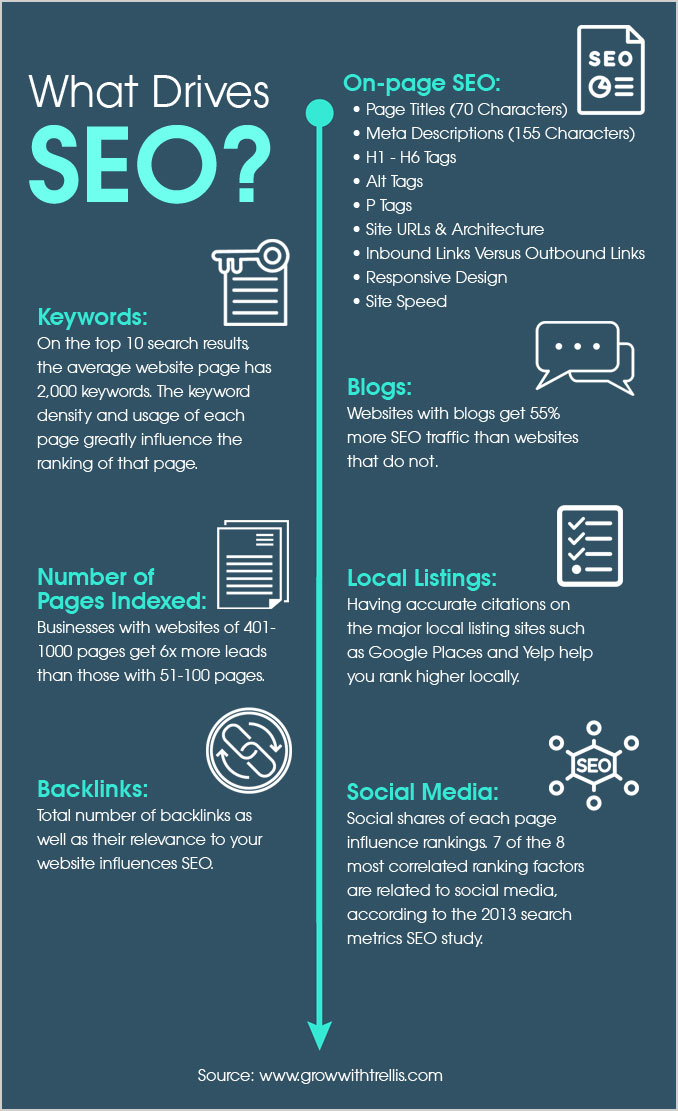 1. Optimize for local search: Managing your local presence is the most critical task for any healthcare provider. According to Google, almost 73 percent of all online activity is related to local searches. Your medical practice, for the most part, relies on people who live in or near the same area where you are located. For instance, when a potential patient searches for "physician in Edison" on Google, various options come up on the first page of search results. If you are a physician in Edison, then you will want your medical practice listing to appear in the top few positions in the search engine results. Correct?
According to a survey from Search Engine Land, 50 percent of customers who searched their mobile phones visited the store within a day, and 34 percent who searched on their desktop did the same. This means the ranking has a direct influence on in-store traffic.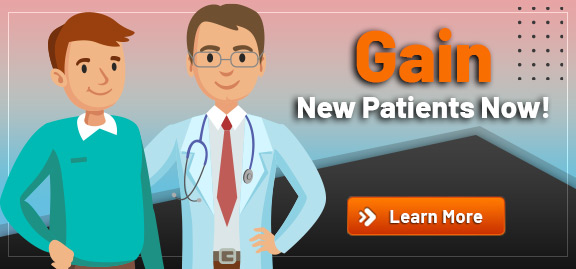 Google My Business is Google's business listing service. This service allows you to develop a page where you can add vital information about your medical practice that people are searching for, including your address, work hours, phone numbers and services. Another helpful online tool for local search is Moz Local. You can use this tool to create and maintain business listings on various websites and online directories that factor into most of the search engine results.
2. Encourage online reviews: Positive patient reviews are an essential element in establishing the quality and trustworthiness of your practice. According to a study by Moz, the most popular review sites for medical professionals are Healthgrades, Yellowpages, Yelp, Yahoo Local and Google+ Local. Do not hesitate to ask patients for reviews. Satisfied patients will be more than happy to oblige. Here are some ways you can encourage patients to review your practice online:
If you send out a newsletter, you can ask your patients to review your practice on Google or Yelp.
You can place a sign in your office, with detailed instructions on how and where to post online reviews for your practice.
You can place links and call-to-action on your website, encouraging visitors to review your practice.
3. Choose relevant keywords: The most important thing to decide is what keywords you want to use. These keywords will help Google know what your website is all about. You should compile a list of keywords that patients often use related to your specialty. A good way to do this is to think of all the questions they might ask. For instance, if you are a pediatrician in Queens, what might your potential patients ask Google? They might search for "best pediatrician in Queens." Picking the most relevant keywords can be tricky. Creating content around relevant keywords will increase your chances of showing up in search results. You can also consider hiring a healthcare SEO professional if you do not have time to research keywords.
4. Optimize title tags and meta descriptions: You must fill in metadata on the administration side of your practice website. The metadata consists of a title, description and tags. The title tag acts as the title of the web page at the top of the browser and in the blue text in the search engine results. The title tags tell the search engine what your website is all about, and it should not exceed 60 characters. Make sure to include relevant keywords. A meta description describes the content of the page and should be written with an aim to provide more information about your website. You should try to keep it short, concise – under 160 characters. The idea is to answer the questions entered by potential patients in the search engine. In addition to using keywords within the content on your website, you must be sure to use relevant keywords in meta data.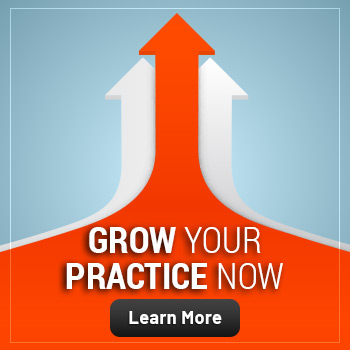 5. Publish unique content and update regularly: There is no substitute for engaging and unique content. Useful content attracts and engages website visitors, and the more qualified traffic your website has, the more authority you are likely to have in search engine results. You can include content on your website a variety of ways:
Blogs, guest articles and white papers
Videos and podcasts
Infographics and slideshows
eBooks, calculators and apps
Conferences and seminars
While an effective healthcare SEO strategy must be implemented when creating website content, never compromise good writing with matching keywords. Remember that your readers are your patients, not search engines. Regular content updates play an integral role in improving the relevancy of a website. Although individual factors will determine the frequency of updating your website content, it is a good idea to update your website at least once a week.
Blogging is one of the easiest and most effective ways to keep your website updated with information that your patients will find interesting.
6. Select trusted inbound backlinks: Inbound backlinks have a significant influence on your organic rankings. These are one of the key factors used by search engines in determining your website's authority. The more authority your practice website has, the higher it will rank for keywords. While the number of links is important, it is not everything. Ideally, the linking site should be relevant to your website. This is the biggest reason why link farming does not work. Just having random websites linking to your practice website is a trick that the search engine algorithms have learned to work around. Therefore, your backlinks should originate from sites that are trusted by search engines. By creating valuable content, your inbound links will increase over time and help your website strengthen its position for relevant keywords.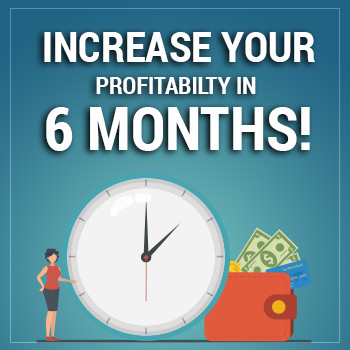 7. Be active on social platforms: If you are creating and publishing quality content, then make it a point to share it via social platforms such as Facebook, Twitter and LinkedIn. Did you know that as of 2014, YouTube became the second-largest search engine? Therefore, when you choose social platforms that align with your target audience, you increase the likelihood of them noticing your brand. You can add a Twitter feed to your website or embed YouTube videos. These strategies will not only help attract visitors to your website but also provide a great link-back potential. Embedded videos and social feeds are a great call-to-action that can encourage visitors to stay loyal to your practice.
8. Optimize for mobile devices: Being mobile-friendly is just as critical for healthcare websites as it is for other businesses. According to a recent marketing study, 51 percent of time spent on the Internet in the U.S. is on mobile devices. In addition, 62 percent of smartphone owners use their devices to look up online healthcare-related information. Furthermore, Google considers mobile-friendliness as a factor that will determine how your website will rank in mobile search results. Therefore, if your website is not responsive, you could be losing out on organic traffic.
Your practice, SEO strategies and competitors
One of the biggest ranking factors in 2017 is personalized marketing. If you run a medical practice in a competitive city, like many other readers of this blog, you will need to localize content to your target audience while keeping an eye on competitors.
Your competitors will be conducting similar strategies to achieve better search rankings. The front page of Google, therefore, is constantly shifting and moving.
You must start optimizing your website for greater online visibility. By now, hopefully, the complexity and depth of SEO are clear. You must remember that SEO is an ongoing process, and not a quick-fix solution. However, the goal is to create a seamless and valuable experience for your patients.
It is understandable to expect overnight results, especially with the time, effort and investment you might be putting into your digital marketing strategies. However, it will be unrealistic to expect overnight changes, and you will be in for a frustrating experience by wasting time and money on implementing the cheap and easy tricks.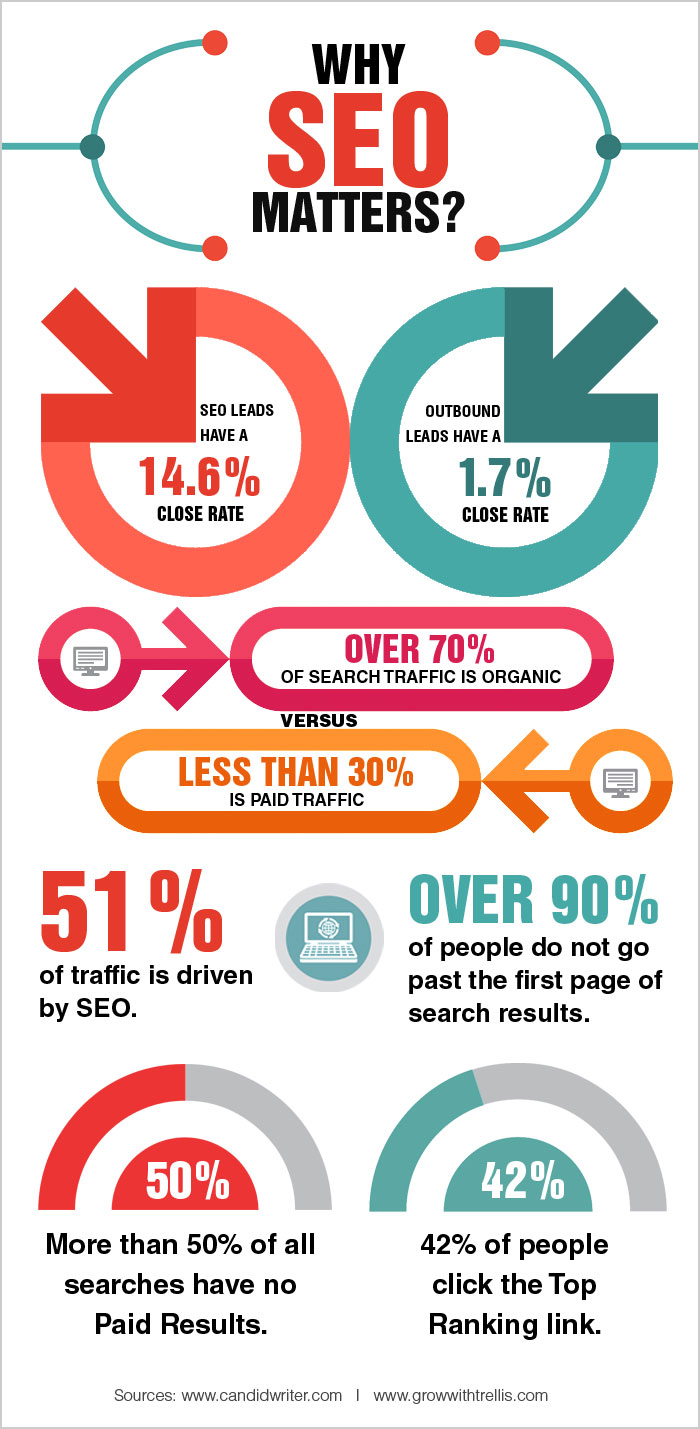 Do not forget:
SEO is a long game.
You will need to invest money and time.
Continual re-evaluation of strategies is common.
Do you have any questions about SEO for medical practices? Healthcare SEO is just one of the many practice marketing techniques we use to help medical practices become reputed and profitable. You can contact us to learn more about how we use practice marketing solutions to attract new patients, improve online reputation and improve your bottom line.