Your Healthcare Marketing Guide to Facebook
Posted on
Using social networking sites is an easy and modern way to market your medical, dental or veterinary practice. Since many healthcare practices are using social media as part of their healthcare marketing strategy, it's important to understand the basics of each site, so you can gain the benefits of using social media – namely, more exposure for your practice, brand building and gaining new followers, patients and referrals.
Whether you're a new user or want to learn more ways to market your healthcare practice on Facebook, this guide will help you create an effective social media marketing strategy that you can use to promote your healthcare practice:
Photos
When you're creating an account for your practice, Facebook allows you to add a number of photos to help create and promote your brand. From cover photos to display photos to full photo albums, these images can be used to tell the story of your practice or display your logo to create a brand. You can also use the photo albums to share photos of your practice and staff to create a more personal experience and connect with your audience.
Followers
Like Twitter, Facebook allows you to follow other business accounts. By following other experts in your field, you can connect to a wider audience and stay on top of their latest news.

If your patients have a Facebook account, ask them to follow your healthcare practice's account. This way, you can share the latest news about your practice with your patients and encourage them to share their comments and questions. This will help you connect with your patients and build a brand that fosters referrals.
Shares and Links
On Facebook, you can share posts from other users if you follow them, which can help you connect with other experts in your field and share info with your own followers.
You can also post your own links. These links can be anything from an article to a blog post or an online video. Plus, Facebook allows you to add a description as well as a link, so you can describe what you're sharing. Sharing inspired and relevant content can help you connect with your patients and, if they share your updates, you can gain a wider audience and new referrals. You can also use this feature to share news and updates for your healthcare practice to keep your patients in the loop and create a rapport.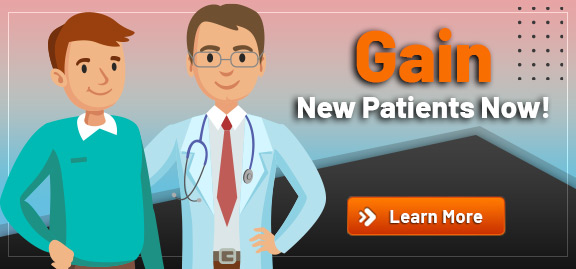 Hashtags and Trending Topics
Hashtags can help you make your news more noticeable to other users. For example, if you want to share new information regarding cancer screenings and treatments that your healthcare practice offers, you can add the following hashtags to your post so other users can find it: #cancer, #health, #CancerScreening.
Trending topics are popular news items that other Facebook users share with their followers. Staying on trend for health news will keep your Facebook account relevant and may also help you gain new followers from users searching for more info on what's trending.
Reviews
Like Yelp, Facebook business accounts also allow followers to review your healthcare practice. While not every review may be positive, it's important to engage with those who leave a review, so you can rectify misunderstandings to foster goodwill with potential and current patients and help build a successful brand.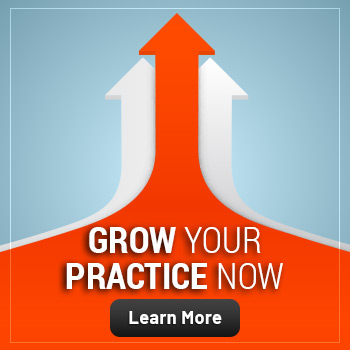 Messages and Comments
Your followers can also send your business account direct messages and leave comments on what you post. It's a great way to engage with patients, so it's important to reply to any questions and comments in a professional and timely manner to promote your brand and create a good reputation.
When used to the best of its capabilities, Facebook can be an effective way to raise awareness of your practice, connect with your patients, build a brand and gain new followers, patients and referrals. If you'd like to learn more about how to add Facebook to your healthcare marketing strategy, contact one of our healthcare marketing consultants at 800.679.1200 or info@practicebuilders.com.
Take a look at our previous blog post about the basics of Twitter to learn more about how to add social media to your marketing plan.