11 Online Reputation Management Mistakes Doctors Cannot Afford to Make
Posted on

When marketing your medical practice, reputation is everything. A strong online presence is essential for any healthcare practitioner trying to advertise his or her services to the public. Patients, too, are tech-savvy customers who want to make informed decisions when it comes to selecting a doctor.
A significant percentage of potential patients look online to research for physicians and medical practices before they select a provider. According to the Journal of Healthcare Management, nearly 90 percent of people agreed that reputation was one of the top factors when selecting a new healthcare provider. A positive image in the virtual world can boost your medical practice's credibility.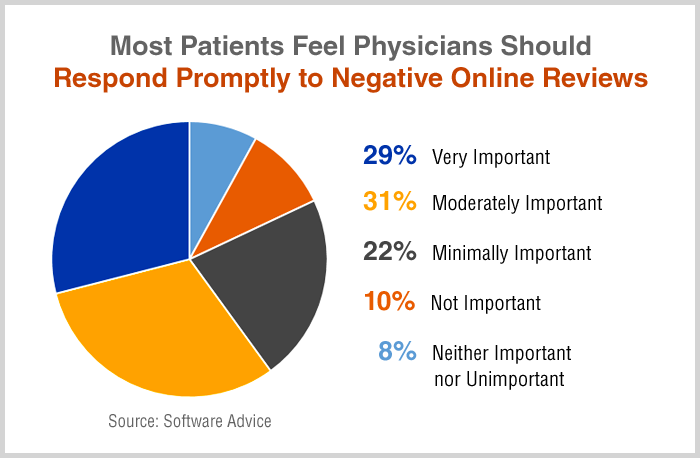 The way you establish and portray your online reputation paints an image in the minds of potential patients. Your potential patients will almost envision your personality and skillset based on the strength of your online reputation. Moreover, a significant portion of their perception of your practice is based on the online reviews and ratings. Potential patients tend to trust reviews and experiences of your current patients. Online reviews have the power to influence a potential patient's decision to select a doctor or practice and help from a foundation of credibility and trust.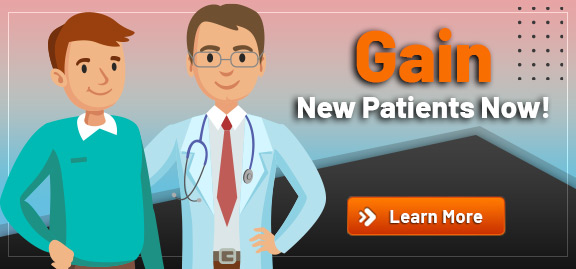 Undoubtedly, maintaining a healthy online presence is essential to growing your practice and attracting targeted traffic. A positive image in the virtual world can boost your practice's brand image. However, without any legitimate marketing strategy, practices tend to make mistakes, which may hamper their online reputation and harm their search engine ranking.
When managing the online reputation of your medical practice, even the smallest negligence can balloon into catastrophic mistakes, especially if yours is a small practice. Be sure to avoid this common reputation management for doctors mistakes that could damage your medical practice: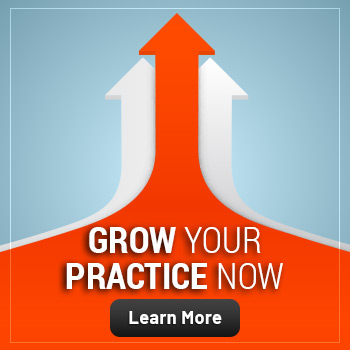 Deleting or ignoring negative reviews: Deleting or ignoring negative reviews is one of the most common online reputation mistakes, and it is the most damaging. You just cannot sweep a negative patient review under the rug and pretend it does not exist. Whether an unhappy patient posts a negative review on your Facebook page or a third-party review website, you must address it a way that is professional and helpful. By responding promptly and politely to these negative comments, you will show your patients that you care.
Not doing an online search for your brand name: Not monitoring online reputation is one of the biggest mistakes a healthcare practitioner can make. Just because you have not personally published information about yourself online, it does not mean your patients have not either. On the Internet, any information, good or bad, can spread like wildfire. You have to be aware of what others are saying about your practice in order to stay ahead of a potential crisis. You must Google your name as well as your brand name once or twice a month just to see what comes up. You should also set up a Google alert on your name in order to keep track of any new mentions.
Failing to monitor online listings and social media accounts: Patients do not always leave reviews and comments about your practice on one website. In fact, your patients may talk about your practice all across the Internet, from third-party review websites and online listings to blogs and social media networks. So, it is important to monitor all the online platforms and forums where you have an online presence for reviews, conversations and comments about your practice. Any negative feedback should be addressed professionally. You are taking a huge risk by not actively keeping up with what patients are saying about you online. You must also monitor social media accounts of your practice regularly to make sure you are not missing any feedback.
Being inconsistent: Inconsistency in any form, be it your contact information on online listings or pricing, is a recipe for disaster. A major chunk of negative reviews relates to a practice's failure to deliver what it promised. Inaccuracy and carelessness are often perceived as poor customer service and dishonesty. You should focus on ensuring your content, contact information and other vital business information is accurate and represent what you have to offer to your patients. A misrepresentation of facts may generate a negative review, which can snowball into a reputation disaster.
Sending automated responses: It is important for you to engage with your patients on a personal level and not send automated or template-based standardized responses. Automated responses may bite you in the worst ways. The foremost reason for sending personalized messages is respect. Respecting your patients and dealing with them on a personal level will trigger loyalty and improve brand image and may even set the stage for brand advocacy. Investing in personalized interaction with your current and potential patients will protect your brand and allow you to connect with your target audience in a meaningful manner.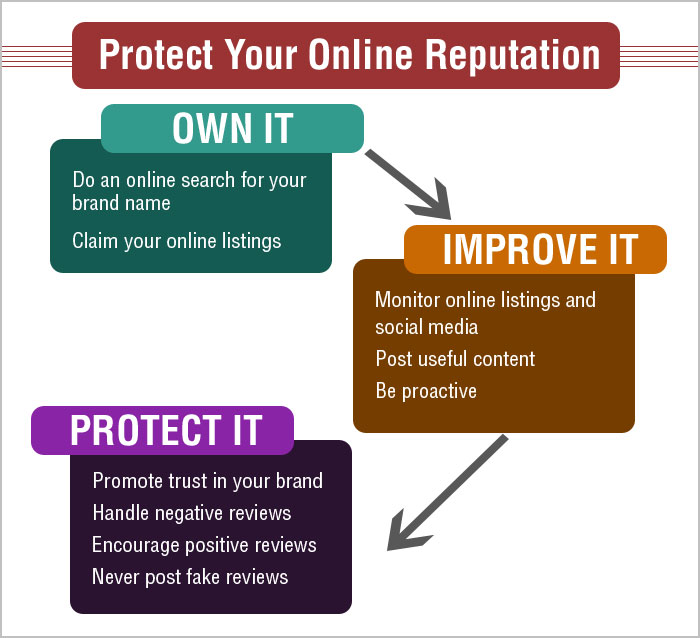 Not responding promptly: Some practices tend to ignore negative online reviews. When a practice responds slowly to a patient's complaint or negative feedback, it communicates to the patient that the practice does not care. This, in turn, will leave an adverse impact on your brand image and may damage patients' trust in your practice. Today's patients have plenty of options available for choosing their healthcare provider, and most people will move to a new medical facility or provider after a bad customer service experience. Therefore, it is critical for your practice to develop a strategy to respond to patients' concerns as quickly as possible.
Posting fake positive reviews of your practice: For practices trying to mitigate negative reviews, posting fake reviews may seem like a quick fix for improving online reputation. However, in the long run, this strategy is bound to backfire. Your patients will be able to smell fake reviews in no time. When it comes to the Internet and social media, honesty is the best policy. Writing fake reviews will place your practice in a worse situation. This is because fake reviews are illegal, and if you get caught, you can further damage your brand image and reputation. By faking an online review, you are trying to create a false expectation in the mind of potential patients who are using review sites to size you up against their expectations. If you are unable to deliver to the same service level as portrayed in the fake reviews, then your patient satisfaction graph will quickly drop, and you will end up with much more negative feedback of unmet expectations.
Posting fake negative reviews of competitors: Another online reputation blunder to avoid is posting fake reviews of your competitors with an intent to make them seem less credible. This sneaky tactic is not only ethically wrong, but these fake negative reviews can also be removed from the third-party review website if they are flagged as inappropriate. Do not stoop to the level of posting fake negative reviews of your competitors online. Instead, focus on strengthening your own online reputation.
Not encouraging patient reviews: Some medical practices, especially those who have been affected by bad online reviews in the past, may decide to manage their online reputation by discouraging patients from posting online reviews. Unfortunately, this may mean lack of exposure and growth for your practice. Online reviews are critical to your practice's success. While it is inevitable to receive a few negative ones, suspending reviews altogether may damage your patients' confidence in your practice and rob you of the ability to respond to patient feedback.
Not having an online reputation management plan in place: Online reputation management goes much further than the practices mentioned above. It involves proactively monitoring, managing and strengthening your online image for as long as you are running your medical practice. Your patients will continue to go online and tell the world how they feel about your practice. Not only this, your potential patients will continue to search online to read what your current patients are saying about your products and services. Neglecting your online image can be detrimental to your ability to generate new leads and increase revenue. Start by developing an online reputation management plan that will help you dig deeper into the online world to find any negative content regarding your practice. If you happen to find any negative content, you must implement strategies to address and resolve such issues. Your reputation management plan must include strategies that involve creating positive and relevant content that your target audience will enjoy. Over time, your practice will establish its positive image.
Choosing the wrong person or organization for handling your practice's online reputation: The individual or agency tasked with the management of your online reputation can make or break your practice. If you are convinced that online engagements are capable of attracting leads, then you cannot risk placing your brand in the hands of someone who is not dedicated, well-versed and motivated enough to engage with patients in a way that is conducive to reconciliation if things go wrong. The person managing your online reputation is your de facto brand ambassador. Make sure you are putting your best foot forward.
If you are struggling to manage your online reputation, there are plenty of reputation management companies out there who can help you. The reputation management professionals at Practice Builders are experts in finding unfavorable content and helping you attract positive reviews. Our teams will monitor your online presence while implementing effective strategies to help you put your best foot forward. Call Practice Builders for a free assessment of your practice's online reputation today!