Create A Powerful Brand for Your Medical Practice
Posted on

Most of the choices we make as customers are based on effective branding. In most cases, we tend to go with brands we can relate to or associate with quality. Developing your brand is a critical component of your healthcare marketing strategy. A brand defines the core values of a business and promises a unique experience for the customers who connect to that brand.
When you hear the word "branding," your first thought may be a logo or an ad. However, branding is much more than that. Your brand defines your business as a whole. Branding is the association that is attached to a business and its customers. The ultimate goal behind every branding exercise is to get potential customers to know, like and trust your business so that when the need for your product arises, they think of your business first.
So, how does this relate to a medical practice?
Your medical practice is a business, too, and in order to grow, it needs branding. In fact, if you do not focus on building a unique brand, your patients will create it for you, and it may not be the way you wanted it to be. For your medical practice, the brand is something your patients feel, hear or see when they visit your office, interact with you or deal with your staff. It includes your office décor and the usability of your website. It also includes the promotional material you provide to patients, such as brochures, leaflets, etc.

Why is branding important for your medical practice?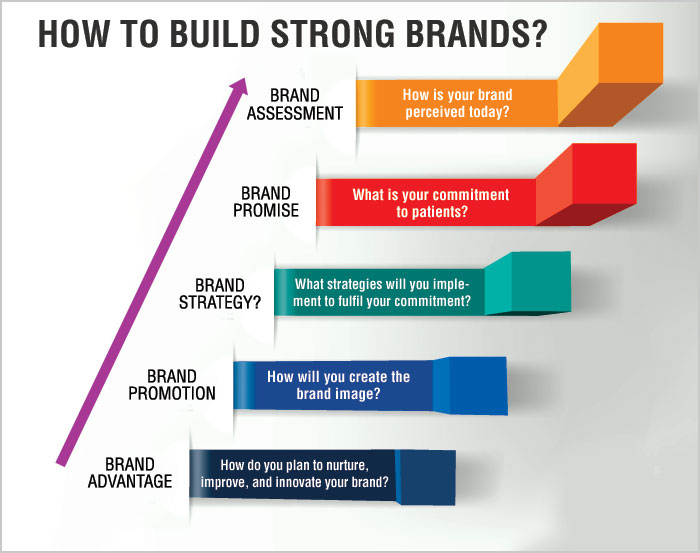 Simply because your brand is your reputation. All businesses benefit from great branding, but it is more critical in healthcare. Why? Because the decisions we make concerning our health are the most significant. You will buy a couple of tacos from a vendor you hardly know, but cardiac surgery? No. You must trust your healthcare providers, whether you know them or not.
In this always-plugged-in era, if you need a reputation for your practice, then you need branding too. Why? Because like other businesses, doctors are providing a service, too. When a patient hears your name, what do you hope he or she says about your practice? Branding will not only differentiate your practice from your competitors but will also instill trust and confidence in your patients. Active branding is necessary to ensure your medical practice is perceived well by your patients.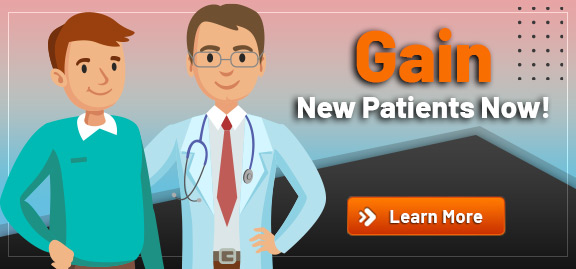 However, branding does not stop at establishing an identity. Ensuring consistency throughout all correspondence will increase brand awareness and eventually brand recognition. When patients see such consistency, their confidence and trust in your practice and services will begin to grow. Your practice will become more personable, which will result in happy and loyal patients who will want to come back to your practice again.
Establishing a brand will help propel you forward with the same uniqueness you handle your patients.
How do you brand your medical practice?
When you think of branding, you probably imagine a business logo, vision and mission statements and promotional material. While these items should be a part of your overall branding strategy, they are not the only elements you should focus on if you want to create an effective brand for your practice. Instead, you must ask yourself, "What sets my practice apart from other medical facilities? Do I have any specialty? Do I use any specific treatment techniques that result in higher success rates than others?" These things cab set you apart from other physicians. You must find ways to incorporate a unique value proposition (USP) as this will strengthen your brand identity.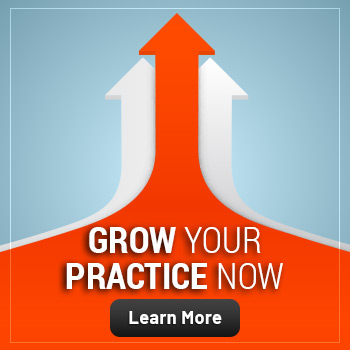 If you are creating a branding strategy for your medical practice, follow these steps:
Identify your USP: To be successful in today's competitive landscape, you must give patients a unique reason to choose you over your competition. Identifying your USP is one of the most crucial factors in branding your medical practice. Your USP gives you an edge and sets you apart from your competitors. You should take a step back and analyze what positive attributes you have within your practice that are working in your favor. Now, think of ways you can promote these attributes into the consciousness of your patients.
Define target audience: The demographics of your target audience can help you create an effective branding strategy that will catch the attention of prospects within that demographic. You may need to research in order to understand what factors drive patients to select a medical practice over its competitors in your area. Once you have your target audience identified, direct your branding efforts toward addressing their pain points.
Create visual branding elements: Visual marketing elements such as a logo and tagline are an important part of your branding strategy. These visual elements must convey the same feeling that you want patients to experience when they come in to your office. For beginners, your practice should have a logo that you can use on your website, business cards, brochures and any other promotional materials.
Use SEO to drive traffic to your website: Your branding strategy will not be able to work its magic unless potential and existing patients can find you online. Including relevant keywords in website content is one of the best ways to ensure your brand remains on top of search engine results. You can use keywords or phrases directly on your web pages or your blog.
Build a strong online presence: Your branding strategy depends on your ability to create a solid online presence across all media. You must utilize a consistent tone of voice and carefully selected text to portray your medical practice in the best light. Your message should represent your practice as a reliable and dependable medical facility that provides a positive experience for every phase of a patient's journey. You can leverage social media platforms to interact with your patients and portray your practice as an industry leader.
Communicate your USP to patients: Now it is time to deliver your message and USP to your target audience. This process involves intricately weaving your USP with text and visuals throughout your online and traditional marketing campaigns. Now take a step back, look at your practice website and ask yourself, "Does this convey what I want it to?" If the answer is no, it is time to go back to the storyboard.
Position your brand as an industry leader: Strong branding helps raise your practice above the competition by highlighting your USP. With time, current and potential patients will gravitate toward your practice's presence upon encountering advertisements from your team. You should continue maintaining your website and social media accounts to help your practice attract new patients and retain existing ones.
Monitor patient experience: All of the elements stated above tie in to the patient experience. You might be doing your best to foster your brand, but your brand image ultimately depends on how your patients feel and how they perceive your practice. If you are failing to give them the experience they expect, you are downgrading your brand. Instead of guessing or assuming what your patients want, just ask them. You can request them to fill out a patient satisfaction survey after the appointment and monitor online reviews on sites like Vitals, Yelp and Healthgrades. Online reviews and patient surveys will give you a better idea of what patients want and whether you are on the right track.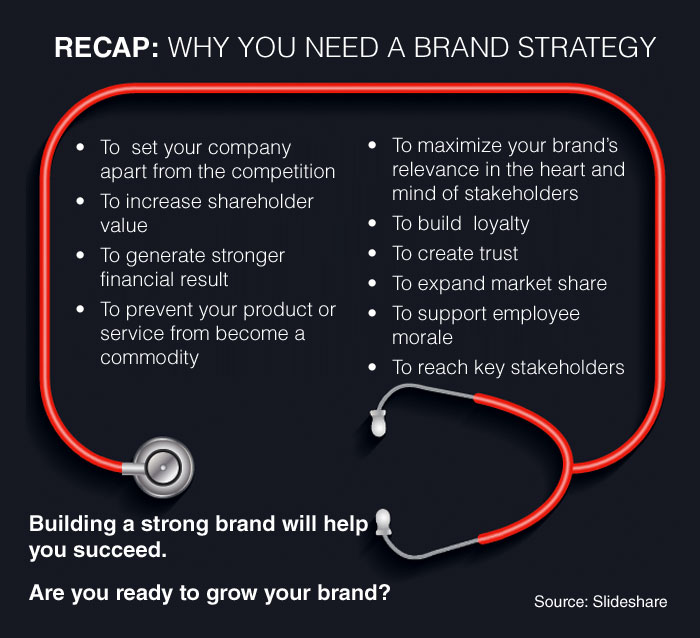 "Why you?"
Once you have successfully positioned your brand, you will need to deliver on your promises every single day, and not just in your promotional messages. Remember, your brand is an aggregate of what your patients experience with your practice, which is larger than your mission or vision statements. To put it differently, you can only position your practice, but your brand is essentially an emotional response you are working to establish.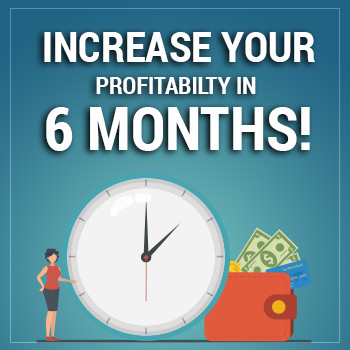 When looking to build your brand, you have to make sure every element of your branding strategy is closely tied up – the way your phone is answered, appointment times, waiting room décor, bedside manners of your staff, technology, location, parking, treatments that you promote and much more. If you aim to be the "leading healthcare provider in town," you cannot afford to have substandard facilities and long waiting hours.
It is possible to create the brand you want for your practice, but only if you remain consistent in your efforts. It is going to require hard work and dedication, but the result will be in the form of an established brand that your patients have confidence in.
In closing
Your brand is a unique entity that makes an unspoken promise about the quality of care that can be expected from your practice. You will be able to create a strong brand when you choose to promote a facility or feature that makes you different from others. So, call your team, and embrace the creative ways your employees can come together to nurture your brand. Keep the quality consistent and patients will happily spread kind words about your brand.
If you are ready and looking for a medical marketing agency to put all the pieces of the branding puzzle together for your medical practice, call Practice Builders at 855-898-2710 or reach us online. We can help you create an effective brand for your medical practice.