21 Must-Read Medical Publications for Doctors
Posted on

,

Doctors are always looking for top medical journals that provide the latest breakthroughs in medical research and opportunities to publish. So, which medical publications should you keep on your radar? We suggest searching and reviewing the 21 must-read healthcare publications and medical journals listed in this article.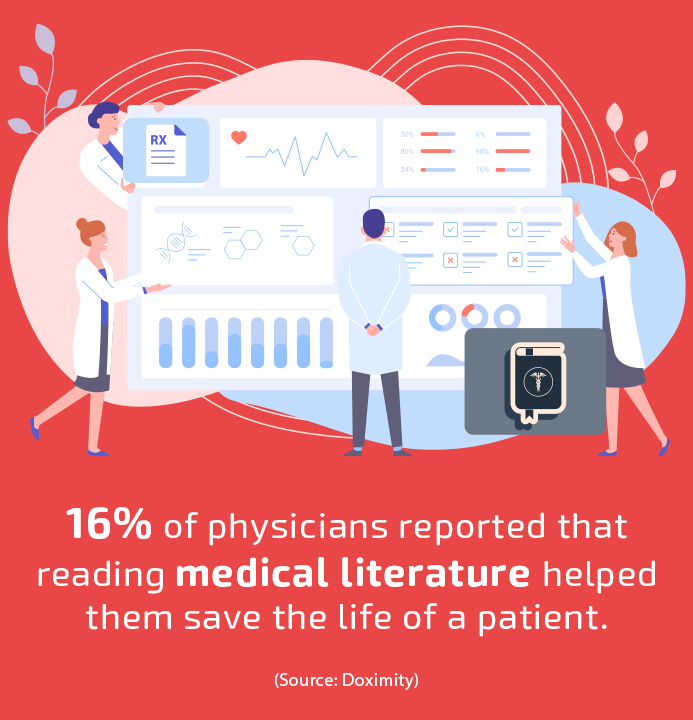 PubMed, a medical website from the US National Library of Medicine, provides doctors with abstracts and full articles on various medical topics. These articles are well-researched, authenticated, and peer-reviewed. The content is designed with healthcare providers in mind. The website's goal is to allow doctors to gain insight into new procedures and expand their knowledge on specific medical topics. The site also helps patients make informed decisions.
Launched in 1995, Medscape is a high-quality, medical-specific website. This popular site has received accolades from both physicians and general readers. Medscape is known as a starting point for high-quality, peer-reviewed medical information. Users can register for free on the site and access about 50 peer-reviewed journals, full-text articles, the latest news in the medical world, and links to practice guidelines. Also, users gain access to professional publications, periodicals, and medical textbooks. Doctors can also view summaries of recent peer-reviewed research from established medical journals such as JAMA.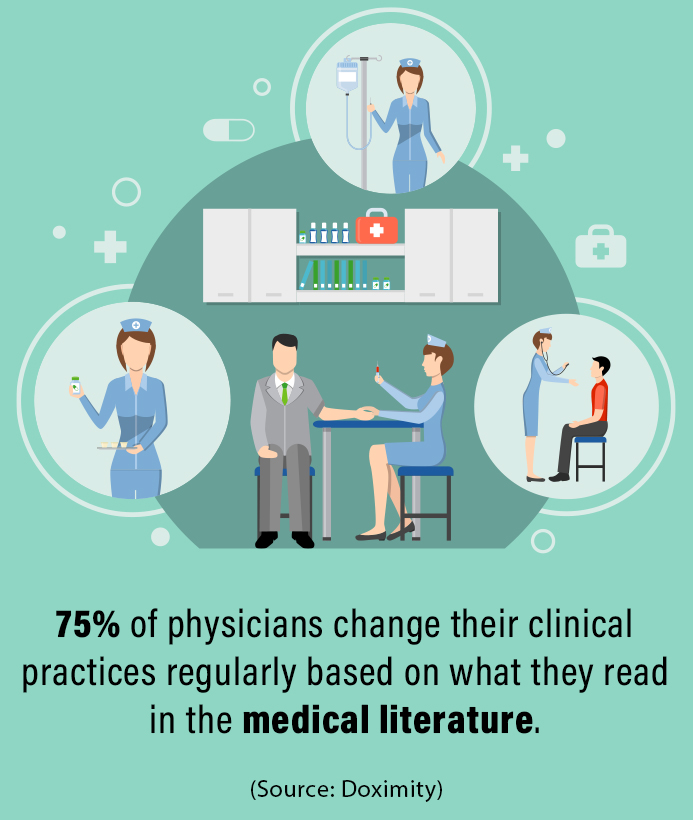 WebMD is a trusted online medical informal resource used by healthcare experts in the US and globally. The site is one of the top medical information sources for both healthcare providers and patients. The site has a discussion board where patients and doctors can interact. This discussion board helps doctors to provide insights to patients and understand patient behavior and experiences. Besides gaining information, doctors can use the site's drug database to learn about any new drugs released into the market. Most of the site's articles include links to peer-reviewed stats and facts that doctors can use to make informed decisions.
New England Journal of Medicine is the second most reputable medical journal. It is published by the Massachusetts Medical Society and has been around for over 200 years. NEJM publications, especially those related to global health, are free to users with free accounts. It is a general medical journal and accepts research in different specialties in medicine. It has rigorous editorial and peer review processes. They only accept original typed manuscripts that follow their formatting guidelines. New authors should request a pre-submission inquiry to assess how their manuscript fits NEJM. Public access to approved manuscripts takes six months post-approval and six weeks for rejected manuscripts.
The Lancet journal is an internationally recognized general medical journal published by Elsevier and it accepts clinical trials and research papers in the general medicine category. It has an extensive editorial and review process. They accept only original manuscripts not under consideration by another publication. Manuscripts must be submitted in English and follow the formatting guide for articles and media content. Their reference style is Vancouver.
The Journal of the American Medical Association (JAMA) is a reputable international peer-reviewed medical journal. JAMA publication requirements include: manuscript length must be 3,000 words, with < 5 tables and or figures, a structured abstract, and strict adherence to JAMA formatting guidelines.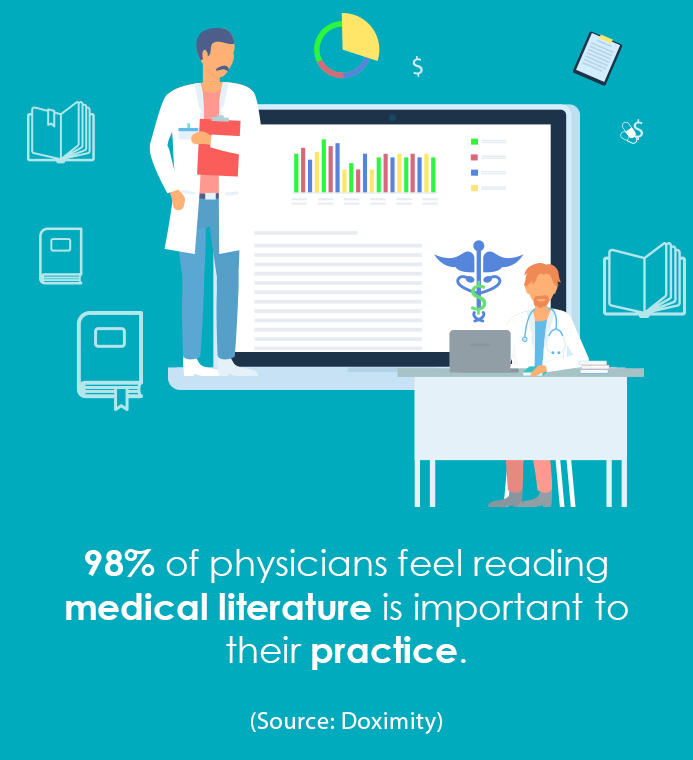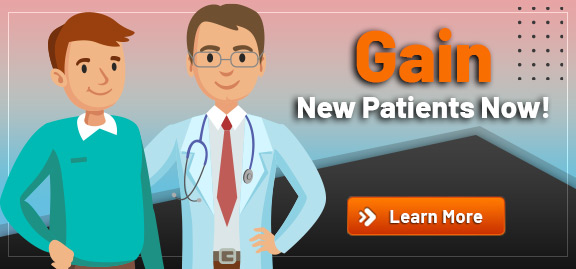 This is a peer-reviewed oncology journal that publishes three times per month for over 75,000 institutional subscribers. Authors must submit original manuscripts and stick to the journal's formatting guidelines.
Nature Medicine is a monthly peer-reviewed general medical journal. Research topics for manuscripts accepted are current concepts in human biology, artificial intelligence in health care, clinical drug trials, etc. It also publishes health expert reviews, comments, and opinions on trending medical research.
The British Medical Journal (BMJ) is a weekly peer-reviewed general medical publication. The BMJ website has over 2.7 million views per month. Authors must adhere to BMJ submission guidelines so their manuscripts will be considered.
The Cancer Cell Journal is a peer-reviewed oncology journal published monthly by Cell Press. It publishes manuscripts related to cancer biology and research discoveries in the diagnosis and treatment of cancer. Authors must format manuscripts using stipulated guidelines.
The European Heart Journal (EHJ) is a weekly peer-reviewed journal of the European Society of Cardiology. It publishes clinical and scientific articles as well as reviews associated with cardiovascular medicine. EHJ has rapid manuscript processing times allowing accepted manuscripts to be published 10 days after approval. Authors must apply for rapid manuscript processing to be considered. Authors must comply with EHJ manuscript formatting styles.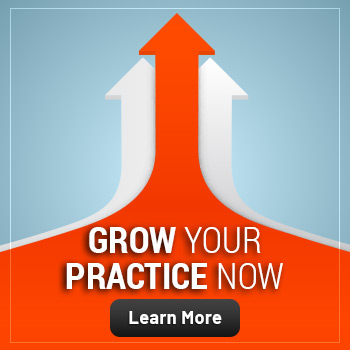 The Annals Of Internal Medicine is a weekly peer-reviewed general medical journal by the American College of Physicians. Its readership base is 159,000 members including American College of Physicians members and other physicians worldwide. It has a fast-track manuscript review process which allows approval of submitted manuscripts within one month of submission. Authors must apply and be approved for rapid review.
The European Urology Journal is a monthly peer-reviewed journal for the European Association of Urology. The European Urology Journal accepts original research manuscripts, opinions, and article reviews on urological disorders.
American Journal of Respiratory and Critical Care Medicine is a peer-reviewed bi-monthly journal with a focus on original research work on the pathophysiology and therapeutic intervention of respiratory diseases and critically ill patients. Authors must format their manuscripts using journal formatting guidelines.
The American Journal Of Psychiatry is a monthly journal of the American Psychiatry Association. The journal publishes content mainly on new diagnostic and therapeutic advances in mental health. It is rated among the most influential journals in psychiatry. Authors must adhere to the journal's manuscript submission guidelines.
The American Journal of Gastroenterology is published monthly by the American College of Gastroenterology. They publish original research articles, review articles. and editorials about the latest research findings in clinical gastroenterology. The journal only accepts manuscripts formatted according to their stated instructions.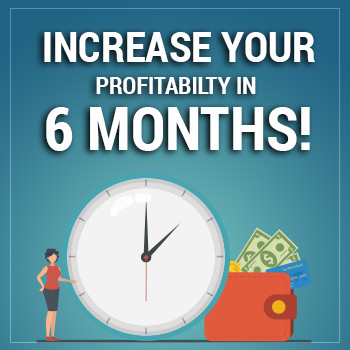 The International Journal of Epidemiology is a bi-monthly medical journal that publishes original research articles containing statistical data relevant to the practice of preventive and social medicine.
The American Journal of Kidney Diseases is a monthly peer-reviewed journal for the National Kidney Foundation. Publishes original research articles, editorials, and reviews related to but not restricted to kidney diseases, hypertension, kidney transplantation, etc.
The American Journal of Obstetrics and Gynecology journal is a peer-reviewed monthly published by Mosby Inc/Elsevier. It publishes original research, reviews, and opinions related to women's health, diagnosis, and treatment of gynecological disorders and obstetric conditions.
The Journal of Pediatrics is a monthly peer-reviewed journal that publishes current advances in the diagnosis and treatment of childhood disorders. Accepts original research articles and expert reviews on infant, childhood, and adolescent disorders.
Practice Builder's blog grabs the attention of every healthcare provider and medical marketer, with topics such as online reputation management, patient retention, and improving the bottom line. It also provides insights into the healthcare industry's pain points with engaging content that appeals to the audience. The Practice Builder's blog will also help you stay up to date with the ever-changing world of search engine optimization and ways to optimize your website and social networks for the best ranking.
Conclusion
Now that you know more about the best medical journals and publications, bookmark your favorites to make sure you're always up-to-date and never out of the loop. Regardless of your specialty, size of medical practice, or number of years in the field, you'll find something in this list that will appeal to you, whether you're reading or attempting to publish.
If you want to keep your finger on the pulse of the medical field, contact us.