12 Clever Ways to Ask Patients For Reviews of Your Dental Practice
Posted on

To say that patient reviews are powerful is an understatement. A few words or phrases in an online review can have more influence on potential patients than an entire website. A difference in one-star rating may be all it takes for a new patient to choose a competitor over you. However, to receive glowing online reviews or extra stars, you will first need to request feedback from your patients.
Initially, asking for reviews can feel self-serving or awkward, but the truth is that patients generally love to share their experiences; they just may need to know how and where.
How to Ask Patients For Online Reviews?
Still not sure how to approach patients and ask for a review? Here are some clever (and tested) ways to request reviews with more confidence from your patient's regarding your dental practice.

1. Approach loyal patients first
Patients who have more experience with your services are more likely to provide valuable information for future patients. If you are active on social networks, requesting your existing patients to review your dental practice will most certainly result in quite a few glowing reviews on social networks and third-party review sites.
2.Send targeted emails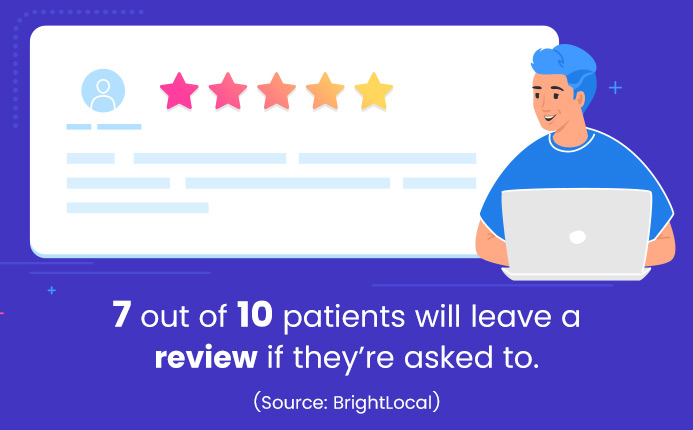 One of the best ways to get reviews is to ask for them at the point of care. Patients are usually the happiest right after the consultation. Consider making a follow-up call a week after the consultation to see how things are going. If the patient seems upbeat, take the next step, and request a review.
3. Send text messages
Sending SMS messages is a quick way to get reviews of your dental practice. According to various studies, the majority of text messages are read within three minutes. This means the probability of patients opening their text messages and taking the necessary action is much higher than other communication forms.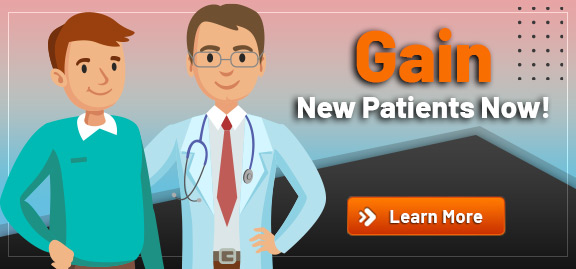 4. Hire dental marketing experts
One of the quickest and effective ways to encourage patients to write reviews is by hiring dedicated and professional dental marketing experts. These experts will send planned communication to patients and ask them to leave a review either on your social media page, website, or third-party review site.
5. Approach patients personally
Several dental marketing experts believe that dentists are likely to get more reviews if they personalize the review gathering process. For instance, send a personal video to the patient thanking him or her for choosing your practice, and asking if they would leave you a review on a particular third-party review site or social media platform. Personalization is a great way to maximize reviews.
6. Explain the importance of reviews
Every dental practice has its own reasons for gathering online reviews. Some acquire reviews to build patient trust, while others want to increase revenue. To get maximum reviews for your dental practice, inform and educate your patients on how critical reviews are to your growth. Patients who want to support you will more than likely leave positive reviews to promote the practice and the great care they receive.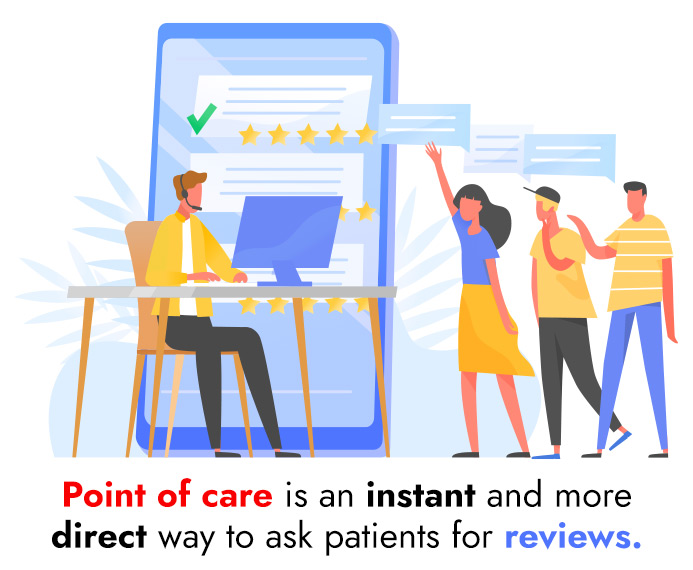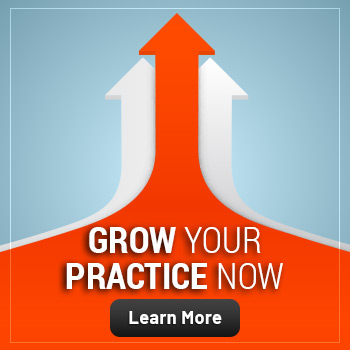 7. Streamline the review-gathering process
If leaving a review is a cumbersome process, most of your patients will avoid it. This means, try different processes- being as automated and easy as possible. You can consider including multiple options so that the patient can choose the platform he or she is most comfortable on. To eliminate confusion and reduce the number of clicks, it is recommended to provide a hyperlink on your website that directs to the place of the review field, making it quick and easy for the patient to fill in the review and submit.
8. Strengthen presence on third-party reviews sites
Make sure you are active on all the relevant third-party review sites where new patients are likely to visit and browse reviews. You can consider adding photos, contact details, responding to comments, and filling out the "About Us" section so that your listing is updated and looks professional. Grab the URLs to all these sites so you can share the link on your social media handles, email it directly to patients as part of review request emails, or include the link on marketing collaterals such as brochures.
9. Incentivize reviews
Consider offering a 5 or 10 percent discount to patients who leave reviews of your dental practice. It's a win-win situation for both parties and will encourage more patients to post a review quickly. Make sure you share this incentive in a way that encourages a positive review and highlights all the benefits of choosing your dental practice over your competitors. However, make sure your patients feel like they are earning a reward, not being bribed.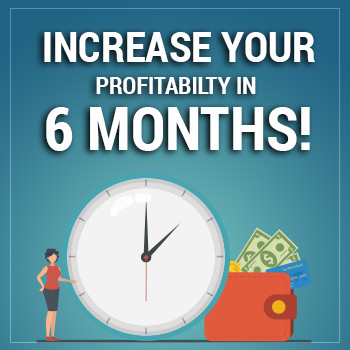 10. Share links in communication with patients
Though an upfront review request can yield significant results, a subtle approach can also do wonders. A prominent "Write A Review" CTA in your standard communication mailers to patients can provide them with a quick way to share feedback. A non-prominent approach would be to add a basic button labeled: "Share Your Feedback," tagged with the hyperlink to the third-party review site or social media platform.
11. Follow-up with patients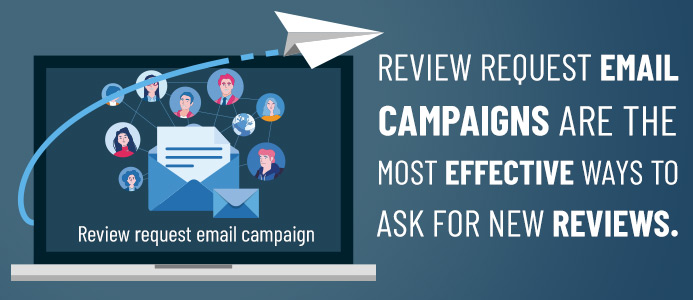 Just because a patient did not post a review the first time you asked does not mean he or she will never leave one. You might have contacted them at the wrong time, or the patient just simply forgot. We recommend creating email templates to follow up, sending an email 1-2 weeks after the initial review was requested. Persistent follow-ups will keep your dental practice fresh in the patients' minds and provides a strong representation of the care your practice provides.
12. Publicly thank your reviewers
Make the patients who post reviews feel special by publicly posting "thank you" notes on platforms that allow for it. You can also choose to advertise that you reward patients with complementary services so that new patients know they may get freebies in exchange for writing a review. Do not forget, make sure you are rewarding patients for writing a review overall, not just the positive!
Conclusion
End of the day, the best way to receive positive online reviews is to deliver excellent patient service. Focus on providing what your patients want and need, and the 5-star ratings and reviews will come effortlessly even without asking for them.
If you would prefer to leave dental review management to the professionals, our team at Practice Builders is here to help. Contact us to learn about our wide range of review management and dental practice reputation management services- designed to help dentists receive as many reviews (and growth of patients) from the web.