5 New Rules of Healthcare Marketing
Posted on

The year 2020 was a year like no other, and 2021 will certainly be the same. If there is one key lesson to learn from pre-COVID 2020, is that life is unpredictable. The pandemic brought extreme changes in patient behavior, unexpected government policies, and a hostile economic environment.
As a healthcare provider or marketer, if you managed to survive this global crisis, pat yourself on the back. You have managed to brave what can easily be termed as a "once in a lifetime" pandemic! So, what's next?
As a healthcare provider or marketer, what is your takeaway from this pandemic? How can you attract more patients and convince them to go back to physical office consultations instead of virtual appointments? What can be done to grow your practice faster? And, how are healthcare marketing rules being rewritten in the age of Covid-19?
Asking these questions is key to the growth of your medical practice beyond 2021.
New Rules of Healthcare Marketing
Over the last several months, healthcare marketing experts at Practice Builders have been comparing and taking notes of how healthcare marketing has changed within the past year. We paid special focus to how the pandemic challenged conventional truths about healthcare marketing to provide us with a new set of rules.

Old rule: Know your patient.
New rule #1: Know your target audience.
You must dig deeper into what makes your target audience tick — but not only during the moment. The core needs of your target audience drive their responses to your marketing campaigns. In medical terms, we are asking you to treat the cause rather than addressing the symptoms.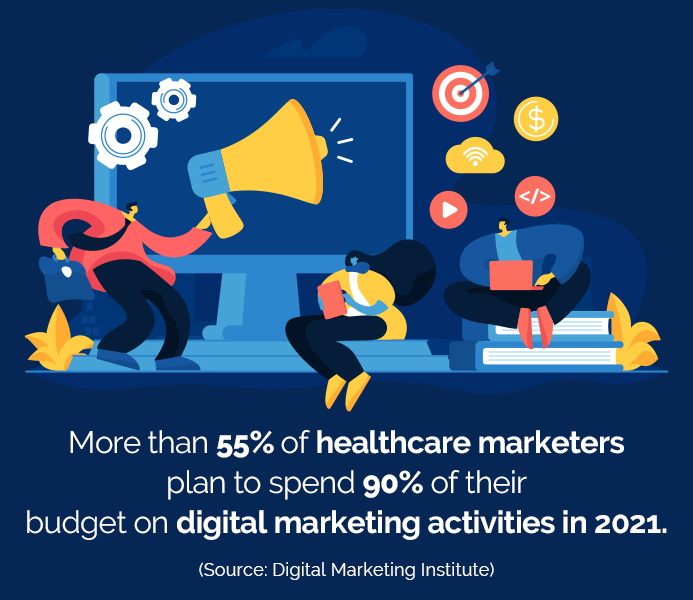 Many healthcare providers and marketers get this wrong and ignore the importance of having the "right" tone in their marketing messages. To get the right tone, ask yourself the following questions:
What types of problems is my target audience concerned with?
Do my products or services offer a solution to these problems?
Which keywords will attract and engage my target audience?
What kind of research should I conduct while creating my ideal patient persona?
Old rule: You must be better than your competitors.
New rule #2: You need to deliver a patient experience that is better than the last best experience he or she had.
Patient expectations were already on the rise before the Covid-19 pandemic. Giants like Amazon have been conditioning people to expect an extreme level of hyper-personalization. However, when the coronavirus hit, digital transformation skyrocketed overnight. This, in turn, accelerated patient expectations in terms of what medical companies could do for them.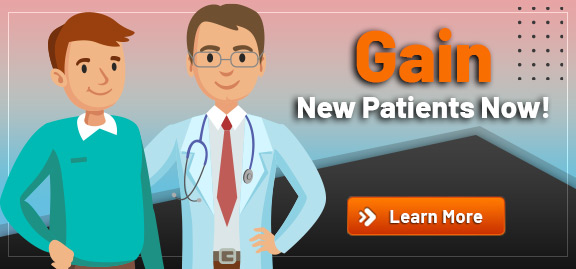 As a healthcare provider, you must follow three strategies to ensure you are delivering experiences that match patients' rising expectations:
Make patient reviews a critical KPI, ideally using real-time feedback as opposed to recorded ones.
Build the correct database for support cases throughout the patient journey.
Align individual healthcare goals across the patient journey so that any disconnect between the marketing and patient care team are invisible to your patients.
Old rule: Patients must be at the heart of your marketing strategy.
New rule #3: Patient experience must be at the heart of your marketing strategy.
The concept of patient-centricity is nothing new. However, the functional silos such as front office staff and patient service teams who interact with patients, are often disconnected because of organizational charts or technologies. The question is: How can you hide these internal disconnects from the patient, who assumes that the entire medical practice knows his or her problem in and out?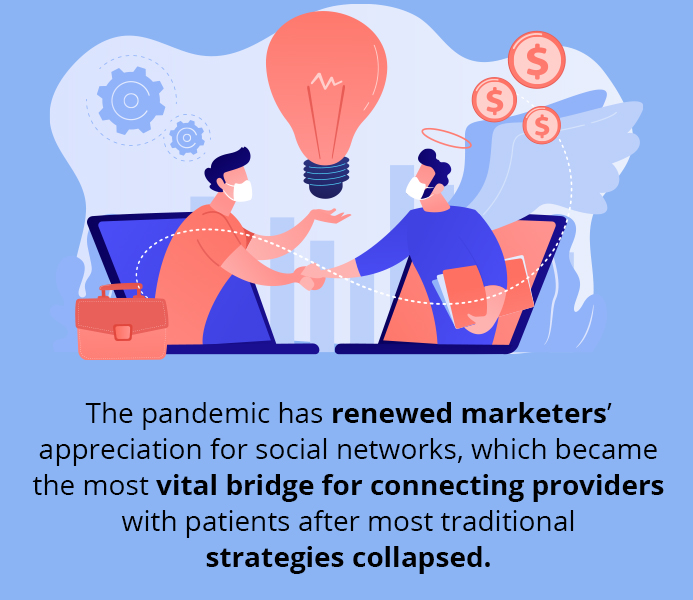 You must remember that healthcare marketing is just the beginning of a relationship with the patient. For instance, you go through a journey of engaging patients, converting them, and then hopefully retaining them, so they become brand ambassadors and potentially open to cross-sells and upsells. Healthcare marketing must be viewed through the lens of the end-to-end wellness journey and, dots should be connected as much as possible.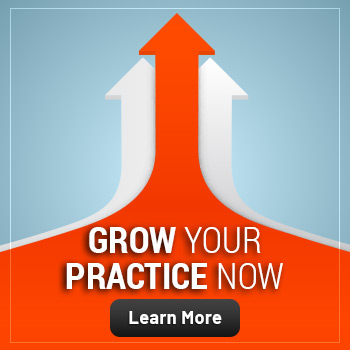 Old rule: Patient-provider relationships matter.
New rule #4: Patient-provider relationships are key.
It is critical to building relationships with patients founded on trust. Marketing, for instance, makes a promise to the potential patient, and the bonus is on the product or service to deliver.
However, COVID has placed a new importance on relationships, particularly in the healthcare arena. Faced with virtual patient appointments, teams with strong patient-provider relationships have been able to ensure revenue flow, capitalizing on the strength of prior bonds. In contrast, acquiring new patients requires an evolved set of skills focused on selling experiences, not services.
In the latter case, trust and integrity are fundamental to driving momentum. Those who listen to patient needs and craft solutions accordingly will build trust. On the other hand, patients can make better choices if they know what they can expect from providers, and the clarity will foster trust.
Old truth: Marketing is an investment.
New rule #5: Marketing is at the center of your growth plan.
There was a time when marketing was considered a cost for which the primary accountability was to maximize return on investment (ROI). In tough times when revenues were compromised, marketing was often the first area to get cut.
However, during the pandemic, healthcare marketing has been elevated as a critical enabler of the patient journey. Without understanding the local market dynamics, your medical practice cannot adjust to the threats and opportunities at hand and navigate the future. The ongoing pandemic has also created a leadership culture of collaboration focused on the need for resilience. Today, healthcare marketing is occupying the central role in that dialogue and plays an integral role in driving a medical practice's growth and innovation agenda.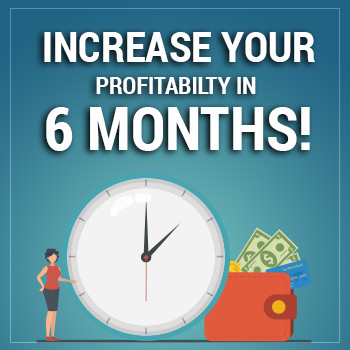 Conclusion
As healthcare marketers, we are entrusted to achieve the perfect balance of engagement and experience. We must use the art of storytelling to drive meaningful patient-provider relationships. We must tread a fine line between marketing and service quality, recognizing that we have a bias toward what we can quantify. And, we must understand where conventional wisdom helps and where it hinders.
These new healthcare marketing rules embody this blend and highlight the confluence of strategies required to drive growth in a COVID-inflicted world. Embracing these rules will help in smooth pandemic recovery and long-term success. Medical marketers accustomed to the ways of the past will have to fine-tune and time is now. You must aim to prioritize patient experience – now and beyond everything.
Need help understanding the new normal of healthcare marketing? Contact our experts today!