3 New Ways to Promote Your Practice
Posted on

Creating social media and blog posts that showcase your expertise and address patients' medical questions and concerns is a large part of any healthcare marketing strategy. Although it's important to showcase your practice's expertise and keep the information relevant to your field, it's equally as important to connect with your patients and followers and make them feel welcome. Interspersing your medical posts with promotional and personal posts is another way you can gain more online followers and patient referrals and increase your online reputation.

Here are some other ways to promote your practice: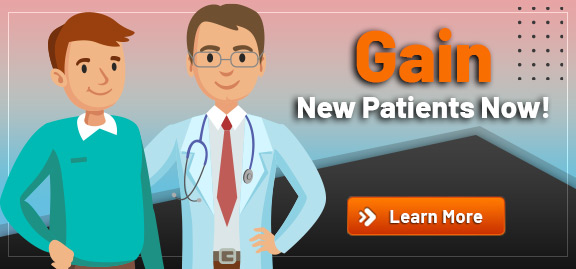 Contests
Contests are a great way to increase your followers and patient base and to drum up some excitement about your social media accounts and practice. Offering a deal to your patients for one of your services will reward your current patients, and it can offer an introduction for new patients to your medical practice and services. A contest is also a great opportunity to increase the amount of followers you have by making liking or following you on social media a contest entry requirement.
Celebrate the Holidays
Just because you're a doctor or dentist doesn't mean that you have to keep all your posts medical. You and your staff are still human, after all! Creating lighter content and posts about holidays and health awareness days will help you connect with your patients on a more personal level and will help break up posts about medical information.
Specials and Promotions
Like contests, specials and promotions will help you rewards the patients you have and will also help you bring in new patients and referrals. Offering a deal will also help give you an edge over your competition and can help create a good and generous online reputation for your medical or dental practice.
If you want to create more patient building posts and lighter content for your healthcare practice, we can help! Contact one of our healthcare marketing consultants at 855-898-2710 for more information.