9 Easy Enhancements to Promote a Positive Waiting Room Experience
Posted on

Have you waited in your waiting room lately? You should. In fact, that's one of the best ways to find out what your waiting room experience is really like. If you're wondering why this is such a big deal, waiting room experience is an important part of patient satisfaction. And patient satisfaction will be extremely important in 2017, when the shift to value-based care goes into full effect. So don't risk getting low scores on those patient satisfaction surveys, losing reimbursement or, worse, paying penalties. Give your waiting room an upgrade with these nine easy enhancements:
1. Clean it up. When was the last time you gave your waiting room a complete, deep cleaning? From top to bottom, dust the ceilings, run the vacuum, mop the floor, dust and polish the furniture, clean the windows and clear out the clutter. Your waiting room will be fresh and clean, and you'll eliminate any offensive odors. Be selective with your cleaning products though, so as to finish with a neutral scent.

2. Offer a variety of reading materials. Even in this technological age, patients really still do read magazines and books. Be sure to offer a variety of reading material. Even if your patients are mostly men, remember that men read magazines, and women will likely wait with them. Don't forget to toss out any old, worn or torn magazines and replace them with clean, current copies.
3. Go digital. People have become accustomed to being able to get free Wi-Fi while out in public. Offering it to your patients while they wait will ease the lag time. If you really want to make your technologically savvy patients happy, provide portable-device charging stations and small working areas for your patients who may bring their work while they wait for appointments.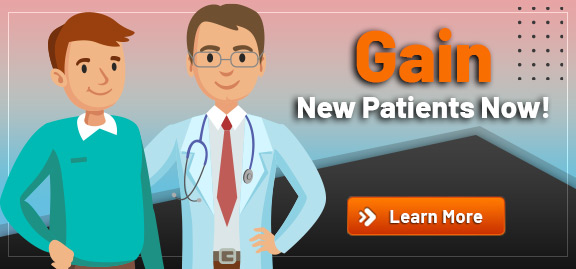 4. Rearrange the seating. Note how your waiting room chairs are arranged. Is there room for a family to sit together? Are seats arranged in such a way that patients are forced to sit too close together? Small tables positioned between every few seats will help alleviate that too-close proximity and also offer patients a place to set their belongings. Take note too, of your furniture's condition. If it's overly torn, stained or dilapidated, consider replacing it.
5. Communicate. Let your patients know when they check in approximately how long their wait will be. If this changes while they're waiting, notify them. Also, if they arrive early but the appointment is running late, let them know. Your communication will go a long way in easing their anxiety and frustration, thus providing a positive waiting experience.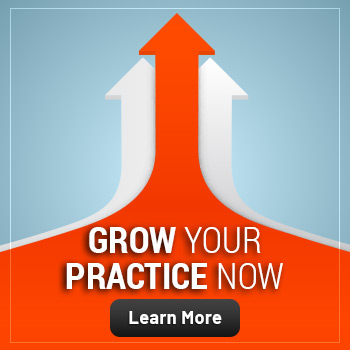 6. Provide entertainment. Give your patients the option to watch something while they wait. It's fairly simple to hang a flat-panel TV so it's out of the way and if it helps, have a rule that the receptionist controls the remote. You can eliminate the need for DVDs by purchasing a video subscription service.
7. Provide refreshments. You don't have to be elaborate, but putting out a few carafes with coffee and hot water, along with coffee, tea and cocoa supplies, will go a long way toward making patients feel relaxed while they wait. Use discretion with food, though, being mindful of common patient allergies and food contamination issues. For example, opt for a store-bought tin of cookies rather than homemade.
8. Create some ambiance. Add some finishing touches to your waiting room to establish a relaxing atmosphere. Consider items such as a stocked fish tank, visually appealing art (perhaps from local artists!) and soft, soothing music such as nature sounds or light instrumentals.
9. Consider your clientele. Above all, evaluate who your primary patients are and cater to them. If you serve pediatrics, have easy-to-clean toys available and be mindful of what channel you set the TV to. If you serve geriatrics, make sure there is ample room for patients with walkers and wheelchairs to navigate and that seats are easy to get in and out of.
Practice Builders can help you improve patient flow in your practice. Just email us at info@practicebuilders.com or call us at 855-898-2710 for a free marketing consult today. Let us help you keep a steady stream of patients coming through your doors!