3 Ways Digital Transformation Will Revolutionize Healthcare in 2021
Posted on

Social distancing, virtual consultations, and the spread of the pandemic-these disengaged realities have a common outlook. They are all results of the massive changes seen in 2020, as the world grappled with the century's worst healthcare crisis. The year 2020 saw us embracing change at an alarmingly rapid rate, with the healthcare sector experiencing the most significant digital transformation.
What is digital transformation in healthcare?
Digital transformation is all about reinventing patient care to increase the value of care received, shifting from volume-based care to value-based care by focusing on the patient's experience rather than that of the provider.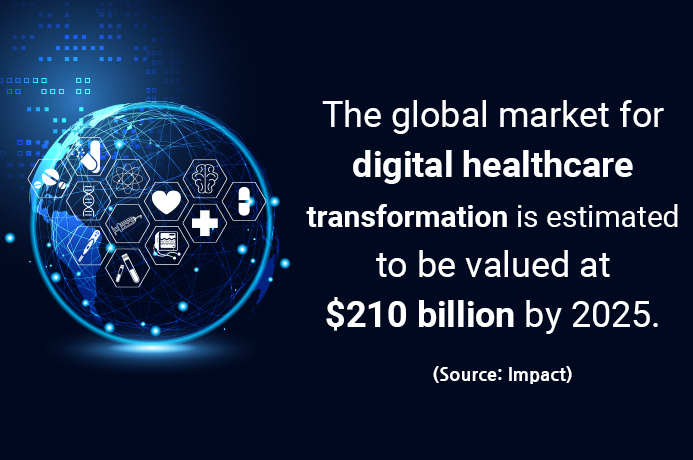 Employing digital healthcare technology to engage patients and provide personalized and cost-efficient care is the key to successful digital healthcare transformation.
The COVID-19 outbreak painfully exposed the inefficiencies and low productivity in the healthcare system. Simultaneously, regulations were modified rapidly to respond to the rising demand, unlocking an enormous opportunity to leverage digital healthcare solutions. It was proved that patients are ready and willing to try new technology in healthcare, in order to receive any necessary care while providers streamline operations with leveraging digital transformation.
Digital Transformation Trends in Healthcare
These three digital technology trends are revolutionizing the healthcare industry and will continue to propel into the 21st century, one technological advancement at a time.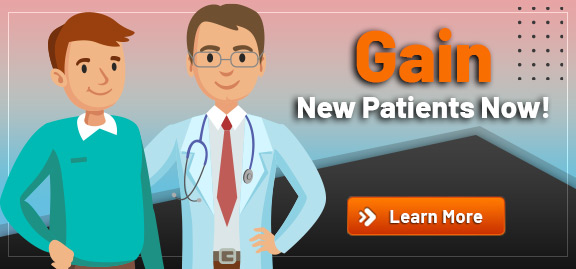 1. Telemedicine
The COVID-19 global pandemic has accelerated the use of telemedicine resources. One of the significant benefits of telemedicine over in-person visits is that it reduces contact between patients, providers, and staff members. Telemedicine, combined with remote medical- wearable devices, enables providers to have real-time information on patient data while staying at home.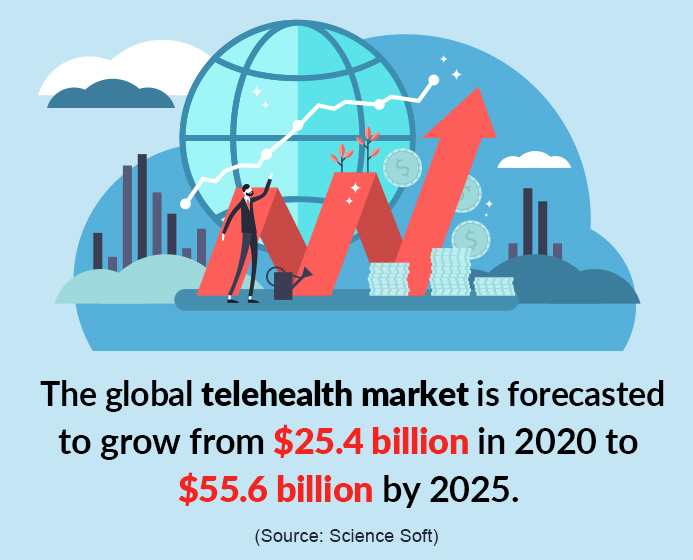 One of telemedicine's most significant benefits is improving healthcare access for patients in rural or remote areas, where access is usually limited. Similarly, patients with physical disabilities and mobility challenges can also use this technology to consult healthcare providers without traveling to their offices.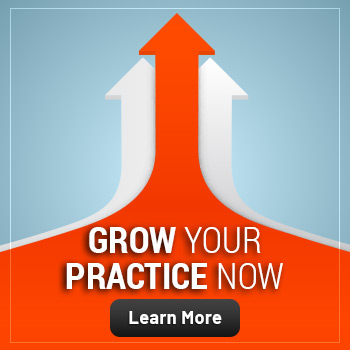 Most importantly, telemedicine is likely to continue to advance even after the pandemic is over, and the global market size is expected to reach $185.6 billion by 2026. The most important factor driving the success of telemedicine is patient adoption. As most patients are comfortable with telemedicine, the technology has a healthy future.
2. Wearables
Another strong healthcare transformation trend is the ability to collect health data from remote medical devices, such as smartphones, wearables, and IoT solutions. IoT sensors embedded in wearables open opportunities for healthcare providers to collect data that can signal health issues before patients can sense them, ensuring timely response and more precise diagnosis. Consumer products like smartwatches or fitness trackers are becoming equipped with similar capabilities. For instance, the Apple Watch has a medical-grade ECG feature to detect atrial fibrillation that could alarm the user about a potential cardiac problem. This emerging technology in healthcare will be crucial for transforming the medical insurance market from a reactive model to a proactive one. Enhanced monitoring and prevention of diseases will significantly decrease healthcare costs by using predictive methods to act before irreversible damage happens.
3. Blockchain
Blockchain stands to improve the healthcare industry not only in 2021, but for future years to come. Digital ledgers allow healthcare providers to share transaction records with patients securely and will help boost data security. As an emerging healthcare technology, blockchain will compete alongside other trends such as wearables, artificial intelligence, and telemedicine.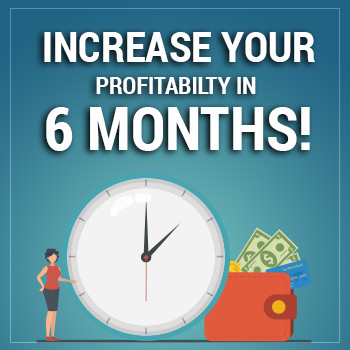 One of the most incredible benefits of blockchain in healthcare is interoperability. For instance, a dermatologist providing a consultation can be quickly granted access to the patient's medical records through a secure system that the patient's physician uses. The best part – all of this complies with HIPAA and GDPR. Blockchain is a futuristic technology that can help provide security, portability, and accessibility to help providers communicate with patients efficiently.
Conclusion
Technology and healthcare go hand in hand.
The healthcare sector is slowly but surely embracing some of the most exciting digital trends. Medical practices that fail to incorporate modern technology will be left behind.
In such a sensitive, demanding, and high-cost industry, it is essential for healthcare practices to be aware of, plan for, and implement new digital technology transformations. While it may not be possible for you to implement every promising technology within the healthcare sector, embracing just one technology can significantly impact revenue and free up resources for other critical operations in the medical practice.