5 Content Types That Can Help A Practice Promote Its Services
Posted on


Medical content marketing helps your healthcare practice attract new patients, engage current patients, and gain recognition as a thought leader in your medical specialty and community. If your healthcare practice hasn't yet used content marketing as part of your overall marketing strategy, you should reconsider. An effective content marketing strategy involves sharing relevant and timely information to help prospective customers connect with your practice.
Semrush claims that 84 percent of all businesses now employ content marketing strategies. Unfortunately, that percentage is considerably lower for healthcare practices. Content marketing for medical practices helps you attract new patients, engage current patients and set you apart as a thought leader.
Medical-content marketing services such as those described in this article help you reach healthcare consumers at nearly every step of their patient journeys. Those journeys start at the moment a prospective patient begins searching for a provider and continue when they book their first appointment and become new patients.
This isn't just about new patient acquisition, either. Medical content marketing is also a powerful tool for increasing patient retention. As you know, many doctors and healthcare providers may only see their patients two or three times per year, so sharing good content regularly keeps your practice on their mind between those infrequent visits. Content marketing for medical practices can also boost your search engine ranking.
Your most effective content marketing strategy should include these five tactics:

1. Blog Posts
Blog posts are arguably the most popular of all content. Research shows that 92 percent of content marketers now use blog posts as part of their strategy. When it comes to content marketing for doctors, blogging provides the perfect medium for showcasing your expertise or promoting a specific procedure, treatment or service.
Blog posts are excellent patient acquisition tools because they let you use those keywords or key phrases that people are searching for on Google and other search engines. For example, let's say that you're writing a blog post on the benefits of nonsurgical back pain treatment. Patients who are interested in nonsurgical back pain treatment may land on your blog or website after they conduct a Google search. Blog posts are an excellent way to make a prospective patient your patient.
Blogs have become the secret sauce among content marketing services. They are easily among the most effective content marketing tactics that a healthcare practice can use today. Blogs can help you attract, engage and convert visitors to new patients. You should know that:
60% of consumers have a positive feeling toward a company after reading its blog
61% of consumers have become paying customers at a company after reading its blog
Practices that prioritize content marketing are 13 times more likely to receive positive ROI
Effective medical content marketing services that include blog posts can share your thought leadership or answer FAQs from current patients. That's why it pays to develop comprehensive FAQs that cover detailed topics, such as how to prepare for a procedure or what to expect from a new medication or therapy. FAQ-based blog posts can address your patients' concerns and strengthen your patient-provider relationships. Blog posts also deliver an improved search engine optimization strategy and better SEO results.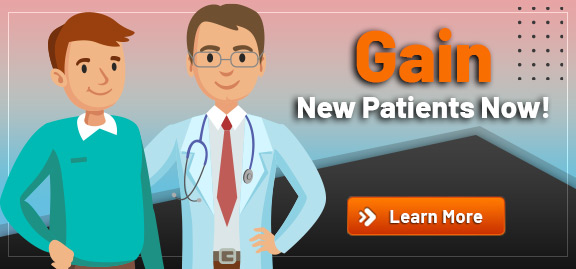 In addition, you can repurpose the content in your blog posts for social media and email marketing campaigns.
2. Email Marketing
Email marketing is an effective content marketing strategy that is often overlooked. Yet, it remains a very popular form of digital communication and boasts a high return on investment. In fact, according to the Content Marketing Institute, a whopping 87 percent of business marketers use email to communicate with current and prospective customers. What's more, email marketing is fast, flexible and free – unless you purchase email marketing lists or pay someone to write your email content. Email is an excellent and effective platform for content marketing for doctors. So, it pays to add email marketing to your overall strategy.
3. Video Marketing
If you haven't considered using video in your healthcare marketing, it's time to rethink your strategy and modify your healthcare marketing plans. According to recent studies, people watch an average of over 16 hours of online video every week. That's a 52 percent increase in just two years!
Unlike written content, online videos tend to be more emotionally compelling, more engaging and easily shareable. That makes video content a virtual necessity among today's most effective healthcare marketing strategies.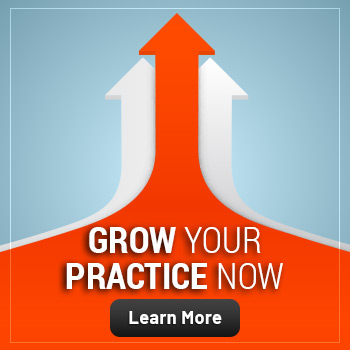 As the demand for video content increases, the ability to create video has become much easier. There is no longer a need to have high production values in video content because healthcare consumers tend to view overly polished content as less than authentic. Today's healthcare consumers want to feel more realistic connections and appreciate videos shot on iPhones or small handheld cameras just as much. This means that anyone can produce video content on a shoestring budget or no budget at all.
Video use has skyrocketed in the past decade, making it a most effective content marketing strategy. Videos help prospective patients get to know your practice by seeing your office and hearing from your providers and their patients. Video is an effective medium for sharing complex information, such as how a procedure is performed, or for providing details about a specific health condition or treatment.
4. Effective Infographics
Why use infographics? With so much health information available each day, patients can have a hard time understanding it all. Infographics help healthcare practices share relevant data in an easy-to-digest, visually appealing format. Creating infographics often requires a graphic designer, but free design tools like Canva offer templates to help health providers get started.
Infographics have become one of the most effective ways to share information that's easy to understand and remember. An infographic's purpose is to show rather than tell. Infographics have the unique ability to reduce complex facts and statistics into attractive, easy-to-read, easy-to-share information packages.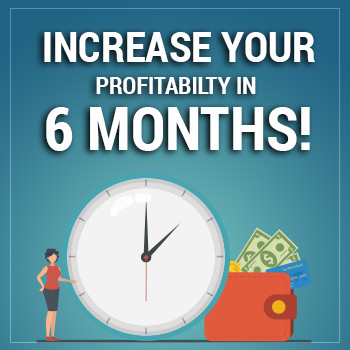 Why use infographics? In part, because infographics are up to 30 times more likely to be read than full-length blog posts. Infographics can also drive up to 12 percent more web traffic in some cases. It's true, and infographics can help your practice connect to a wider audience.
With the right infographic tips and tricks, your infographics can be shared across many channels, including blogs, websites and social media platforms. They present important information in a way that's easy to understand. In addition, research shows that people remember 65 percent of what they see in a visual infographic presentation.
5. Patient reviews and testimonials
Today's consumers often seek word-of-mouth recommendations online. This underscores the importance of having a positive online reputation. Patient online reviews and testimonials allow prospective patients to hear directly from other people who have already had experience with your practice. According to a recent survey, 74 percent of patients find online reviews either very important or extremely important when choosing a new healthcare provider.
Whether you opt to use blogs, video testimonials, infographics, email marketing or online reviews via social media, you can drive new patient engagement and conversions by highlighting those patients who've had an exceptional experience or outcome from your healthcare practice.
If you need help with medical content marketing services or content marketing for medical practices, make your life easier and more profitable by consulting with a healthcare marketing agency like Practice Builders. To learn more, visit practicebuilders.com or call 855-898-2710.