4 Patient Engagement Ideas During the COVID-19 Lockdown
Posted on

Travel is restricted. Schools and colleges have closed down. Businesses are shuttering. Stock markets are nose-diving. More than 50 percent of the earth's population is under lockdown. Millions are impacted, and thousands have died. Even the two world wars didn't disrupt the world as much as the coronavirus has managed to do in just three months. Though every other industry is contributing in some way to help those affected, the role of medical providers is probably the biggest of all.
The role of doctors is not restricted to treating patients – those who tested positive for coronavirus and those who are just symptomatic. Doctors are also helping patients combat the uncertainty and anxiety surrounding the pandemic.
Last week, one of our clients (a reputed medical practice in New Jersey) contacted us to seek suggestions on staying connected with patients during the lockdown period.
With most people glued to their screens and exercising social distancing, they are reluctant to step out and see their doctors, unless urgent. But this is just one part of the problem. The other part: Patients who are glued to their screens are absorbing all kinds of information, positive and negative. The negativity is impacting their mental health. How can medical practitioners stay connected with their patients and keep them calm amid this hysteria?
Why Must Doctors Engage Patients During Coronavirus?
Well, because isolation might translate into anxiety.

Cities are under lockdown and people are scared to step out. The majority of specialty practices are unable to attract patients these days for precisely the same reason. Botox injection and root canal treatments, for instance, are not emergency requirements for most patients. People are waiting for the dust to settle so that they can resume their nonessential activities. But until then, patient volumes are expected to be low. Patients can't come to you. But they need to hear from the experts that all will be okay.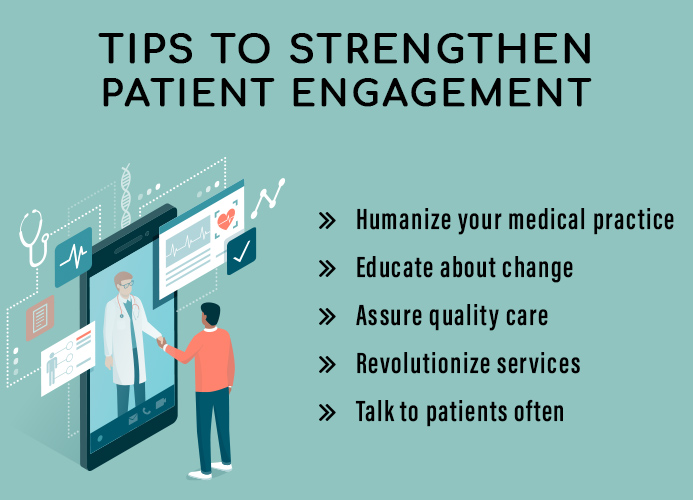 So instead of waiting for your patients to call your office for an appointment, you can try picking up the phone and talking to them. Hearing your voice and sharing a moment of laughter will make for a much stronger connection than a text.
Your patients could also be worried about how they will manage if they're quarantined. Here are some more questions that could be on your patients' minds 24×7:
What are the initial symptoms of coronavirus?
Will I recover from coronavirus?
How much will the coronavirus treatment cost me?
How can I confirm if I have the flu or coronavirus?
Where should I go for coronavirus testing?
The coronavirus has your patients' undivided attention, and they are eager to learn and understand how this might affect them. Speak to your patients directly. Send them emails or texts. Keep checking on them. Ask them questions to test their knowledge about COVID-19 and to dispel myths. Direct them to reliable sources of updated information on coronavirus symptoms, treatment and recovery.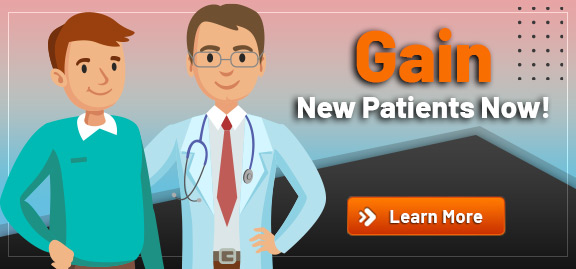 How to Stay Connected with Patients
In these challenging times, delivering relevant content is essential for healthcare providers, regardless of their specialty. But how will you create high-quality content? And how can you ensure that patients are engaging with your content?
Here are four things healthcare providers can do to stay connected with their patients:
1. Optimize the website for search
Start by updating your practice website. Most patients, new and existing, will use search engines to find relevant and updated content on coronavirus. But even the best healthcare website designs will be useless if your website content is not optimized for keywords and phrases related to coronavirus.
Also, post a COVID-19 notice on your website, advising the general public about how you are responding to the situation. You can also post FAQs on coronavirus, updated business hours or whatever information makes sense. Before posting, however, make sure the information is medically accurate and in compliance with HIPAA guidelines.
2. Update online business listings
These days the Internet is the primary source for information about local businesses, including medical practices. Data accuracy, including business hours, is critical at a time like this. Knowing which medical practices are open and accepting patients is not a convenience but a necessity.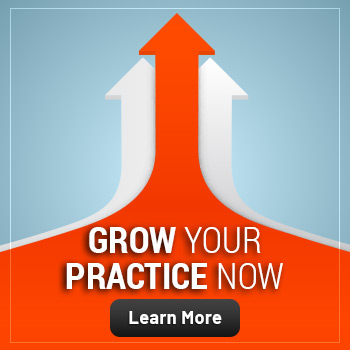 Considering the importance of local data accuracy, Google has confirmed that Google Search, Maps and Google My Business online listing will show if a business is temporarily closed due to coronavirus. This means if you have changed your business hours in response to coronavirus, update your working hours and other relevant information in Google My Business. Ideally, you should have these details on your social media handles so that they reflect accurately to people looking for you on search engines and social networks.
3. Send emails
Email marketing is probably one of the best marketing tips for medical practices reeling under coronavirus. Now is not the time to design fancy mailers or to play around with words. Keep the email subject line simple and body copy to the point.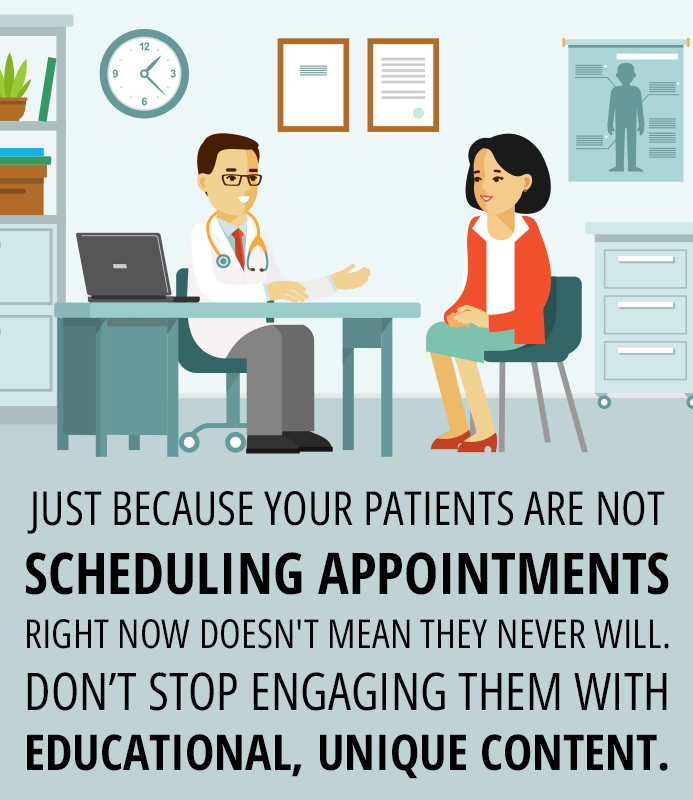 When writing the body copy, connect with recipients by acknowledging their fears, but keep a calm and objective tone. Your readers will understand the shift in tone, given the situation, and your brand will seem more empathetic. When sending emails, practice the following guidelines:
Choose your words carefully.
Do not send emails about coronavirus just to "capitalize" on the dilemma.
Send emails that either make business sense or educate your patients.
Activities that justify emails include event cancellations, sharing login details for accessing telemedicine care, providing updates on business hours, etc.
There are many more email marketing campaign ideas to improve patient engagement. Read here.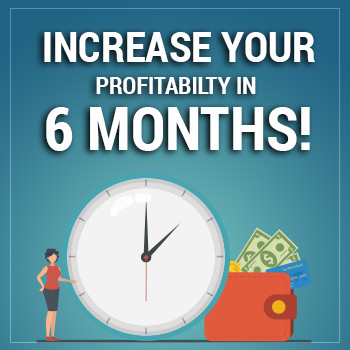 4. Leverage social media
Do not make the mistake of bringing your social media marketing activities to a halt due to coronavirus. The majority of your patients must be home, glued to the screen, searching for answers to their healthcare problems. Optimize your social media content to the current situation. Share coronavirus prevention tips, daily updates and FAQs on your social profile and try to stay top-of-mind to your target audience.
It'll be a good practice to adjust the volume and type of content you post on social networks. Be extra-careful of your tone and selection of words. In case you are observing different business hours due to low patient volume, don't forget to share current work hours on your social media handles.
Finding Alternatives
Patients can't come to you, which means you'll be losing a significant part of your revenue. However, there are still plenty of opportunities to connect with your patients, but only if you're willing to think outside the box. Here are a few marketing ideas for medical practices:
Host a webinar and talk to your audience about how dangerous the coronavirus is and how it spreads.
Repurpose your webinar as a guest blog post and cast a wider net to reach more prospects.
Reach out to your loyal patients and ask them to explore a telemedicine or virtual care option with your practice. Start with a small batch of patients and offer free telemedicine consultations. Once you gain patients' trust, start charging for these appointments.
Engage with influencers on social networks, and ask for recommendations.
Many medical practices are already seeing success with these healthcare marketing new strategies. To be effective, however, they need to be relevant. That means you need to have a plan, a budget, the right channel to promote each idea and the right target audience.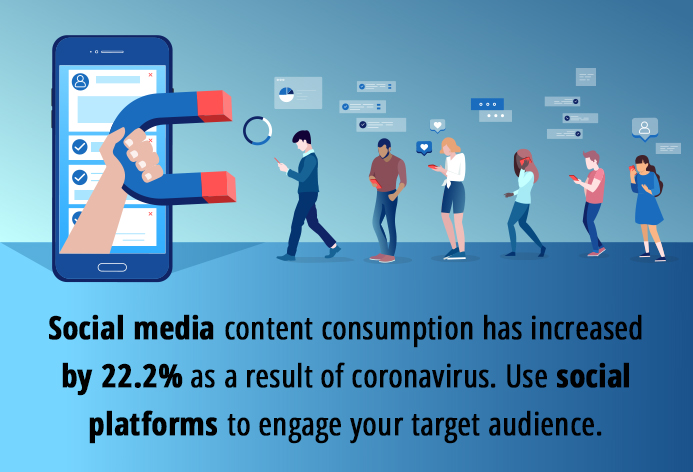 Conclusion
Talking to your patients about coronavirus is no easy feat. It is a challenge to strike the right balance between informing patients of the facts and sharing the protective measures your medical practice is taking without sowing anxiety amongst an already tense population.
Yet now is the time for stable leadership, resolute action and clear communication. Above all, your patients need to know that you have their best interests at heart and are closely monitoring the outbreak to help protect them.
If you want any additional support, please let our team know. We are available for further consultations during these trying times. Our experts will be happy to help you work through any challenges you might be having in connecting with and engaging your patients.