How to market physical therapy?
Posted on

If you're like most physical therapists, promoting your practice must feel like feeling lost in a maze of revenue-generating services, patient reviews, online reputation, and social media management. Don't get stressed out. Just follow these tips and tricks to market physical therapy clinic, and soon you'll see your patient volume and your bottom line gaining momentum.
1. Strong Online Presence: A professional website and a well-written blog will help you excel in the SEO game. Strong online visibility will allow potential patients to find your physical therapy practice online.

2. Robust Social Media Strategy: You don't have to be on every social network, but the more accounts you have, the bigger your presence will be. Just make sure you devote enough time to updating your practice's social media profiles every day.
3. Be Active in the Local Community: Have a presence at local health meets, conferences, events, and set up a booth where possible.
Try to offer free sessions or discounted services at the local events.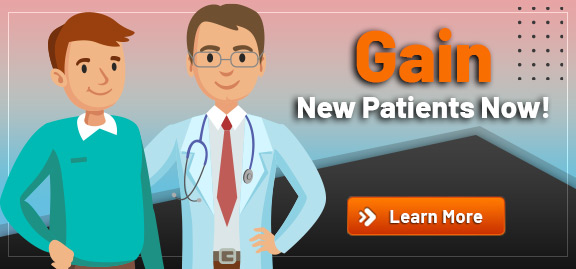 4. Become an expert: By making yourself available to the local community, sharing your thoughts, and serving those in need, you'll position yourself as an expert in your field.
5. Focus on Improving Patient Experience: If you want to market physical therapy the right way, then take excellent care of your patients. Satisfied and happy patients will do the marketing for you by spreading the right words about your practice in their social circle.
6. Personalize Patient Service: Send a handwritten card to each patient who comes in and the doctor who referred them. You can also consider sending out birthday or anniversary cards. Sending handwritten notes is a great way to remind patients that you do think of them.