4 Biggest Challenges of Growing a Medical Practice
Posted on

The path of starting a medical practice is paved unevenly, with many obstacles to jump. Medical practice owners are tasked with taking an idea from the early stages all the way through to online reputation management, marketing, patient care and patient retention. Sound overwhelming? You bet it is.
New legislation, the latest technology and innovative treatments can help you pave the way for better and innovative patient care. However, there is more to running a practice successfully than just medical skills or expertise needed for starting a practice from the ground up. There is a lot of business acumen necessary to set up your medical practice for success.
Small or individual practices are known for their ability to adapt to change quickly. They typically have strong relationships with their local communities, as well, which can provide mutual benefits. Recognizing and overcoming the common obstacles associated with growth are essential if your practice is to continue to grow. It is important to ensure that the steps you take today do not create additional problems for the future.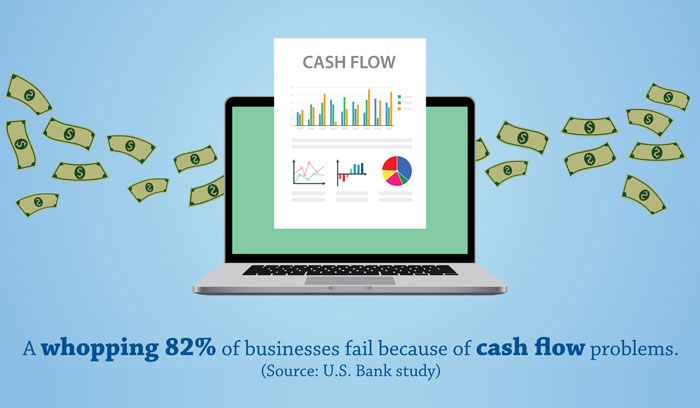 Leveraging key insights and statistics, we have compiled a list of the four biggest challenges faced by most small medical practices in the US.
Challenge #1. The Absence of a Healthcare Marketing Plan
Building a profitable healthcare marketing plan is the first step for any practice in the making. With a workable plan at hand, your practice is more equipped for achieving its short-term and long-term goals.

Without a healthcare marketing plan, you may end up spending most of your time fighting fires such as staff problems, routine expenses and changes in health policies. Implementing efficient strategies through a healthcare marketing plan can prevent such fires in the first place.
A healthcare marketing plan requires a strong financial component, taking into account key legislation pertaining to running a medical practice. Your plan needs to include key information on the vision and mission of your practice, the unique aspects of your service in a competitive market and strategy around staffing, pricing and reputation. Making these decisions will help you motivate your staff with the same goals in mind and avoid future disputes around the growth trajectory.
The Solution: The more proactive you are, the easier it will be to avoid pitfalls. The key is to keep your marketing plan flexible, as sticking too rigidly to plans can give rise to other problems. If you want to delight your patients with excellent service, you must strike a balance between planning and flexibility.
However, if you are not an expert at creating marketing plans, it is a good idea to outsource your marketing strategy to a healthcare marketing agency. Do your research and find a healthcare marketing agency that fits your budget, understands your brand and can help you achieve your goals.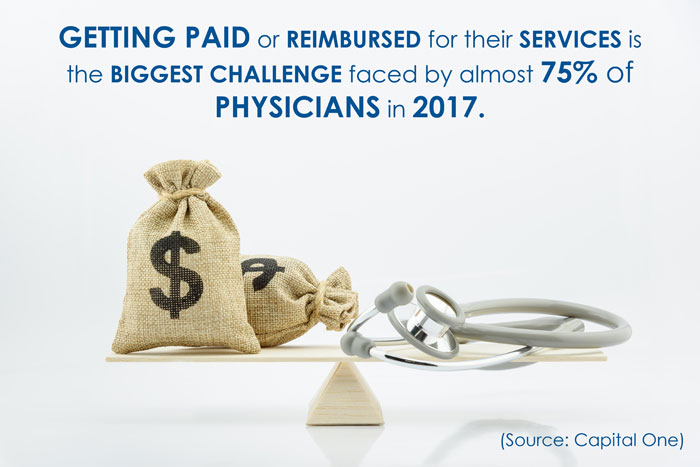 Challenge #2. Cash Flow Problems
Launching a practice can be capital-heavy, with money problems becoming less immediate over time. Unlike large practices that are often backed by investors or wealthy individuals, small practices do not usually have the advantage of lots of funds. Managing their limited finances is one of the challenges faced by owners when getting their practice off the ground.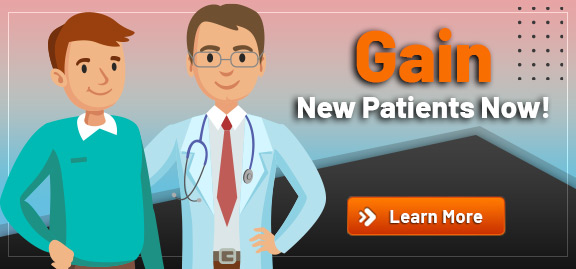 When you start a new practice, anticipate having enough saved to cover your initial bills as well as to invest in marketing activities and infrastructure. One of the biggest mistakes practice owners make is expecting immediate revenue and not preparing for the cash flow issues associated with a practice just starting up. In fact, according to experts, you should not count on much profit within the first two years of starting your new practice.
The Solution: Prepare! Have a financial management plan in place for the worst-case scenario. When you start your practice, ensure that you have enough money to sustain yourself and your staff for at least two years. Be patient; success is never instant.
While you might have trouble with the amount of money coming into your practice, you can always work on managing the money you have by getting more organized and reducing your marketing budget.
Challenge #3. Hiring Good Employees
Struggling to find qualified and trained employees is one of the biggest challenges, especially if you are in the early years and just starting to grow. Hiring new employees is a complex process, and the cost of onboarding is more than $4,000 per employee for most practices. In addition, if you do not hire well, employee turnover can be costly.
Having the right team by your side is essential to growing your practice and finding ways to improve your operations. Your team is the most important investment you will ever make.
Good employees have a tremendous long-term effect on a practice's productivity and profitability. The smaller your practice, the smaller will be the margin for error. In short, hiring the right employees is extremely important.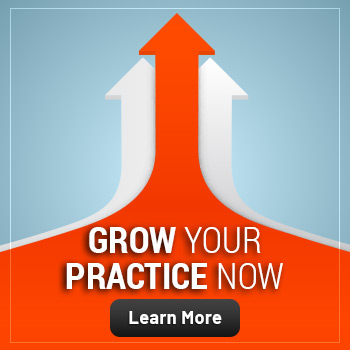 The Solution: Approach your potential employees the same way you would approach a patient-centric marketing campaign: through exceptional targeting.
Once you have shortlisted candidates, arrange for an interview in which you must take candidates on a tour of their working environment. Ask questions relevant to their current job profiles, their experiences, expectations and long-term goals. Try to behave as though you are seeking a partner to help you manage and grow your practice.
Take the time to seek good references. Once you have selected a good candidate and before you make a job offer, ask him or her what it will take to keep him or her employed with you long-term. The idea is not for you to bend backward for your employees. However, making expectations clear for both parties can help you lay the foundation for a long-term and mutually beneficial relationship.
Challenge #4. Attracting and Retaining Profitable Patients
You may think that targeting a group of people would make it easier to find patients, but this is not the case. The more people you try to reach out to, the more diluted your messaging and your value proposition become. Patients are out there; it is just about taking the right approach to identify them and attract them.
Attracting and retaining is not just a small medical practice problem. Even the biggest and the most successful practices have sales teams working hard every day to find potential patients. However, for small practices that are not a household name, finding new patients can be particularly difficult. For instance, there seem to be so many marketing channels you can focus on, so how do you know what to choose and where to allocate your precious marketing dollars?
Getting new patients is good for any practice, but what really makes things take off is having repeat patients. A repeat patient is likely to spend more than a first-time patient. So how do you attract and retain profitable patients?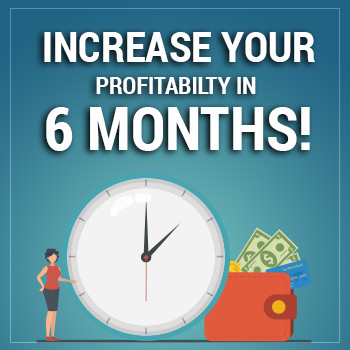 The Solution:
Finding patients starts with figuring how who your ideal patient is. Spraying and praying does not work. You need to spread the right word to the right people at the right time.
Craft an idea of what your target patients would look like and where they spend time online by building your patient personas. Creating specific patient personas can dramatically improve your results. Once you have built your patient personas, you can start creating marketing messages and getting them in front of your target audience on the same online platforms where they spend time.
In order to understand what your target audience wants, you can ask for feedback from your existing patients, which may also get counted as your follow-up engagement and help you retain valued patients.
In order to attract and retain your patients, it is also important to price your services competitively. Analyzing your competitors will give you a fair idea of what you should be charging for similar services. You must also follow up with your existing patients and encourage them to come back to your practice with incentives like special discounts and free consultations.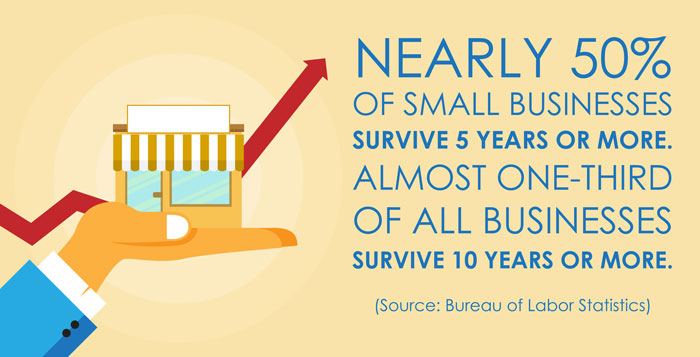 Conclusion
Our advice? Never underestimate the importance of creating goals and ensuring that priorities are getting the time and attention that they deserve. In addition, if your activities do not align with your goals, do not hesitate to eliminate them or delegate them to other team members in order to free up your time.
Practice owners face many challenges as they grow their presence, but identifying opportunities can help them drive long-term success. By seeing problems as opportunities and working in a collaborative environment, practice owners can reap the rewards of building a profitable and thriving practice.
With a little bit of forethought and determination, there is no challenge that cannot be overcome. As a small-practice owner, you already have these skills and applying them to strengthen your practice should come naturally.