5 Elements Every Medical Practice Website Needs to Build a Strong Online Presence
Posted on

For your medical practice to establish a strong online presence, you need to make sure your website is packed with attractive and efficient features. Some features can make a lot of difference – both in terms of helping patients trust your practice as well as improving your website's user experience. These features can make your practice stand apart from the competitors and give it a competitive edge.
It is imperative that your website meets the purpose you are investing in – to drive more patients to your practice. This means every visitor should find the information he or she needs and provide you with the necessary notifications you need to continue to optimize the website.
Most healthcare marketers are focused on design. No doubt a beautiful web design can provide the immediate impact you want visitors to have, but unless your website is driving revenue for your practice, it is not worth the investment. Conversely, a website designer may not be able to offer all of the features your medical practice website needs to be successful. Conversion, search engine-friendly and social media optimization should not be add-ons. Instead, they should be baselines for any successful website.

A well-made website will help increase patients' trust in your services, attract visitors to provide contact information for mailing lists and enhance the ROI of your online marketing efforts. No matter how many people visit your website, if it is unable to attract new patients or if your website conversion rate is less than 5 percent, it is time to optimize your medical practice website. After all, according to an industry report, increasing conversion rates by just 1 percent can reduce your media costs by almost 33 percent.

How Can You Improve Your Website?
Can online searchers or potential patients easily find your website? Most medical practitioners are not able to rely on referrals from other physicians on a regular basis. They have to depend on their potential patients doing online research to find out about their practice and services. This is where search engine optimization (SEO) can help you. You can significantly improve your website's online visibility by implementing effective SEO tactics based on the latest best practices. Being found online is what will drive traffic to your website and to your medical practice.
A professionally and esthetically designed website is the first thing a potential patient will see and will be the primary factor when deciding whether to contact your practice. Just as a rule of thumb, if your existing website is more than two or three years old, signs of aging are likely to have set in. Not just in appearance, but also in effectiveness.
Giving your website a professional makeover is the first step in creating a marketing strategy that will set your practice apart from competitors and help you grow your business. However, to be fully effective, that makeover has to go deeper, below the surface.
Here are the five essential elements that all modern healthcare websites must include if they are looking to attract more patients.
1. Simple Navigation Is Essential: Your website exists for a reason, and that reason is to help you attract patients and to grow your practice. If your target audience is faced with choices of buttons to click or chunks of text to read, they are likely to give up and move on to your competitor's site. Generally, the most successful websites are those that are easy to navigate and appear to be credible. Conversely, visitors tend to avoid sites that are complex to navigate and seem unreliable. Luckily, there are easy ways to ensure your website falls into the former category, not the latter.
Let's imagine your website is a map to some buried treasure. Your goal is to help visitors find the gold that they are looking for. Make sure that wherever they land on your website, they can search for the desired information quickly and easily. You must remember website development is a dynamic process. While certain rules remain constant, the technology and user behavior are always evolving. Effective website design must include the ability to measure what is working and what needs improvement.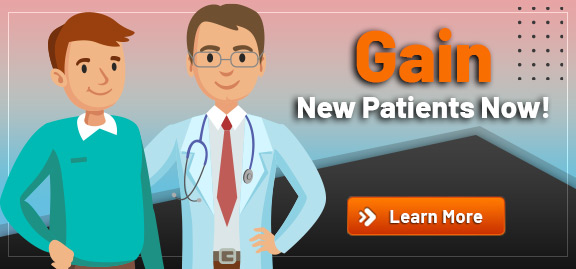 Look at it this way: Unless their online experience exceeds the office experience, your visitors will continue their Google search to the next healthcare website.
Successful websites also feature images that lend a human face to the practice. You can post pictures of your staff and virtually welcome patients into your office. According to research from KissMetrics, adding images to a webpage can increase conversion rates by 95 percent. Video content can provide a significant boost, as well. According to Animoto, nearly 73 percent of U.S. adults are willing to make purchasing decisions after watching an online video.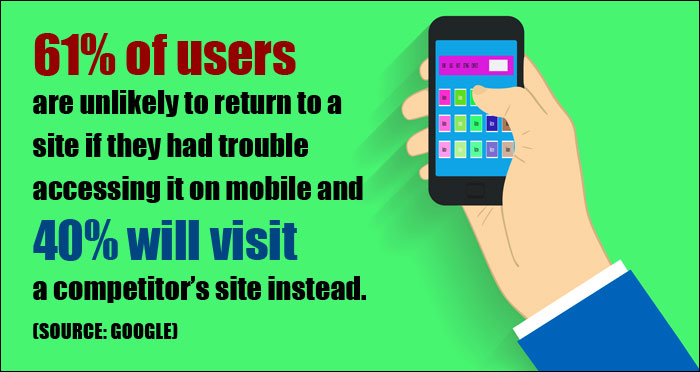 2. Make Your Website Mobile-Responsive: Do you remember the last time you landed on an annoying healthcare website while browsing on your smartphone? Didn't you go mad scrolling from left to right to read the text, or zooming in and out? Do you also remember what you did next? We bet you moved on to the next healthcare website, one that was more compatible with your smartphone screen. Your target audience may experience the same frustration when they land on your nonresponsive website.
If you want to ensure that all your potential and existing patients stick around once they have found your website, you need to assume that their first point of contact is going to be your website, that too while they are browsing on a smartphone. The recent data for healthcare customers and the way they use their smart devices is quite compelling. According to studies, almost 44 percent of patients who searched for healthcare websites went on to make an appointment. This fact points to the importance of an engaging experience for smartphone users. In addition, Google's algorithm penalizes websites that are not mobile-responsive. By having a mobile-responsive website, you allow your practice to connect with these highly engaged healthcare consumers.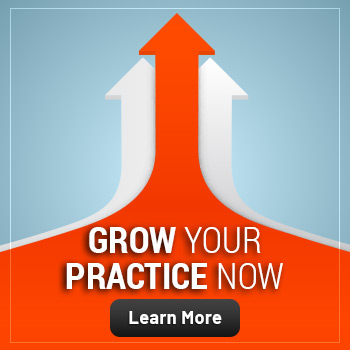 Instead of building separate websites for desktop and mobile users, Google suggests healthcare marketers build one website that can scale up and down to fit the different screen sizes, thus making it responsive. This means your practice website will automatically change its dimensions to fit the screen of the device being used to search. According to Google's study, nearly 65 percent of searches began on a mobile device. The inability of your website to adjust to devices will create a negative user experience and may result in significant revenue loss for the practice.
3. Testimonials Are the New "Word-of-Mouth": Do your patients appreciate and acknowledge your excellent staff and services? Then do not be shy about getting that feedback and using it to promote your practice. You can think of innovative ways to integrate patient reviews into your website:
Create an entire page dedicated to reviews and testimonials.
Display random snippets throughout your website.
Make a small video clip.
Include specific reviews on the products or services page.
However, if you choose to integrate them, make sure you display them at a prominent position on your website. Knowing that you have happy patients can give your potential patients confidence that you are the best practice for their needs. Potential patients are like any other customer – their buyer journey starts with research. Testimonials from your existing patients feature prominently in their decision-making process. Therefore, one way to grow your practice is to strategically grow and improve your online reviews. In addition to quality, the quantity of online reviews matters because it reinforces the fact that a lot of patients have benefited from your treatments. No one wants to be a guinea pig. To further strengthen the credibility of your practice, you can consider creating an awards and honors page on your website. Professional accreditations from medical associations, local publications and public "contests" will affirm the personality of your practice. You can also include icons or links for your social media accounts on your website, where they can be instantly visible to visitors. These can serve as indirect testimonials, highlighting that your practice is trustworthy and engaged with patients.
4. Blogs Attract Visitors' Attention: A blog is the most effective tool you can add to your website. At the heart of any effective website is a practice's blog content. Consistent publishing of relevant content is what demonstrates your expertise and helps potential patients find you in a sea of online competition. Once visitors land on your website, make it easy for them to sign up to receive blog updates via email, and make your blog posts easily shareable via social networks by including social share buttons.
Blogging offers extended marketing benefits for any healthcare practice and helps you: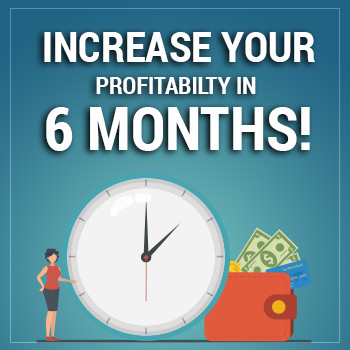 Brand yourself as an expert.
Attract potential patients and keep them interested in your practice.
Educate existing patients about your services.
Increase SEO by producing more searchable content. The more unique your content is, the brighter are your chances to show up in search results.
The majority of potential patients say blogs help them discover new medical practices. Educating the masses not only increases awareness of your practice, but it also enables you to have in-person talks with better-informed individuals. Your blog is the best place to share a new five-minute video about a procedure or write a few sentences to set the stage. Infographics are a useful type of visual content that can have a far greater impact. As you populate your blog with more content, it is important to make that content searchable. You can make content easier to find by categorizing it by topic, featured or most recent.
5. Share Relevant and Interesting Content: Sharing fresh and relevant content is key to ensuring your website is not only effective but is relevant to your target audience. In order to create useful content, you must understand the needs and demands of your target audience. If possible, use emotion in your content to connect with your audience. In addition, you must ensure content is SEO-optimized so your targeted audience can easily find it online.
The first step toward creating an effective healthcare website is attracting relevant visitors. To do this, you need to follow two fundamental rules: Create content that your target audience is seeking and promote that content consistently.
These rules work best together. You cannot follow one without the other. This is because creating great content may attract target audience to your website, but without consistency, your audience will lose interest. Similarly, quantity is not an alternate for quality. Stuffing your website with run-of-the-mill content may help you attract a few visitors, but they will quickly spot a lack of substance in the content, and your practice reputation will suffer as a result.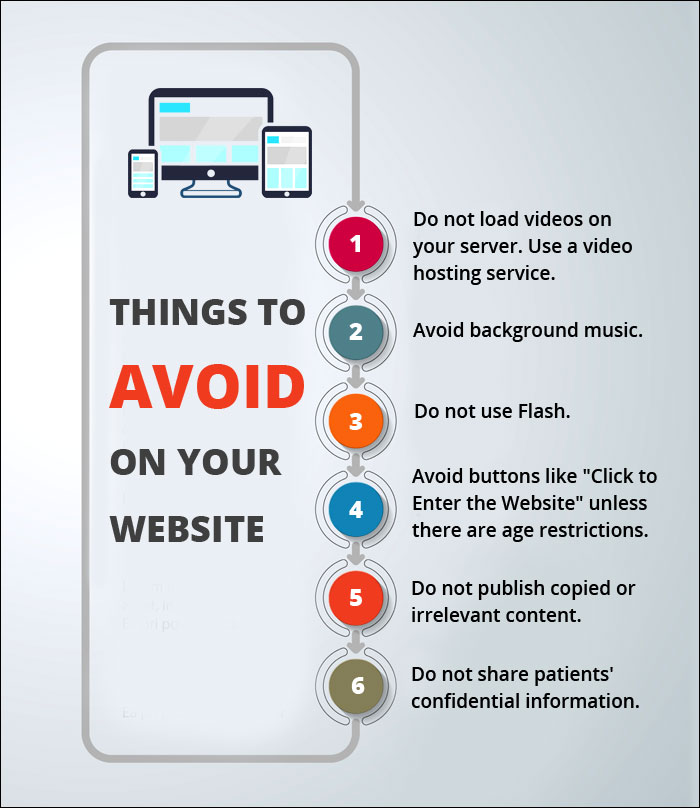 For your website content to be useful, it must be engaging. Engaging content may include images, graphics and catchy headlines. The most important function of a website is to convert leads to new, paying patients. To achieve this, it is important to serve potential patients the information they are looking for. In addition to other forms of content, new patients are looking for clear and easy guidelines to connect with your practice. When potential patients want to make an appointment, they do not want to search every page of your website trying to figure out the process to schedule a visit. In all likelihood, if they cannot find that information easily, they will give up. To handle such situations, put your phone number on both the header and footer of each page.
Conclusion
Having a website for your medical practice is very important. As a healthcare practitioner, an investment in your website will pay dividends in the form of new patients and improved online visibility. You will experience increased traffic, better conversion rates and increased revenue.
If you want to build a healthcare website that is both attractive and efficient, you need to be all-in. If you are considering launching or revamping your website, make sure you work with a team of experts who have experience in your industry and know how to build an effective healthcare website. When you do, you will understand that a professionally built website truly is a force to be reckoned with.
At Practice Builders, we are pleased to provide you with a complimentary assessment of your existing website. Schedule an appointment today, and our medical practice marketing experts will help you design a new website or upgrade your existing one. We can help you increase traffic, attract new patients and grow revenue. At Practice Builders, we look forward to serving your practice.