5 Lead Boosters For Your Medical Website Design
Posted on

A visitor lands on your medical practice website, submits a contact form and becomes a lead. Sounds simple, no?
This simple-sounding process is not that simple! Dozens of factors influence a website's lead generation capabilities. One of those factors is the medical practice website design.
The design of your medical practice website can either make or break your brand image. It makes a difference on how your target audience perceives your practice. It is a proven fact that a professional medical website design attracts more visitors and improves conversion rates, which leads to a healthier bottom line.
How important is medical website design?
Studies point to the fact that professional website design is critical, and your medical clinic website design impacts your patient experience and lead generation.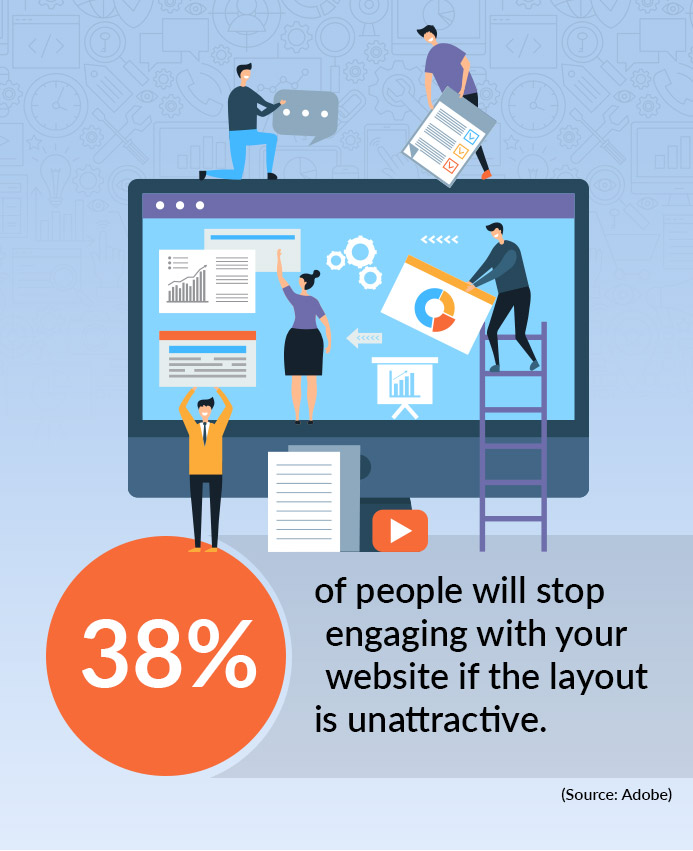 Here are a few eye-opening stats about the importance of website design for medical practice:
Almost 75% of visitors make judgments about a brand's credibility based on its website design. (Source)
94% of visitors' first impressions of medical websites were design-related. (Source)
A visitor takes 10 seconds or less to decide whether he or she wants to trust your brand based on your website design. (Source)
Without sounding obvious, excellent website design for medical doctors is essential to a successful practice. A website that reflects the quality of services and the patient-first approach is your best marketing tool. It can strengthen your online presence, boost patient volume, and, eventually, increase your revenue.
How to Build a Lead-generating Website?
There are plenty of ways to attract more visitors to your website, but unless you convert these visitors into leads, you won't be able to acquire new patients. As a result, your medical practice won't be able to grow at a healthy rate. This is why it is essential to hire a professional medical website design company to build a website that boosts conversions and strengthens your brand's authority. Here're some of the tried-and-tested lead-generation boosters for your website: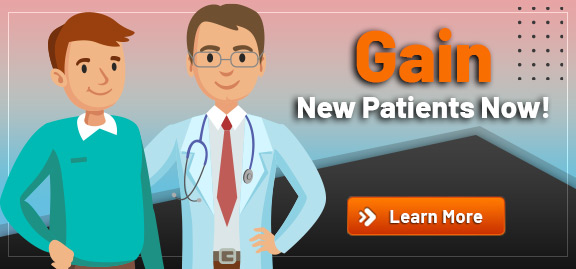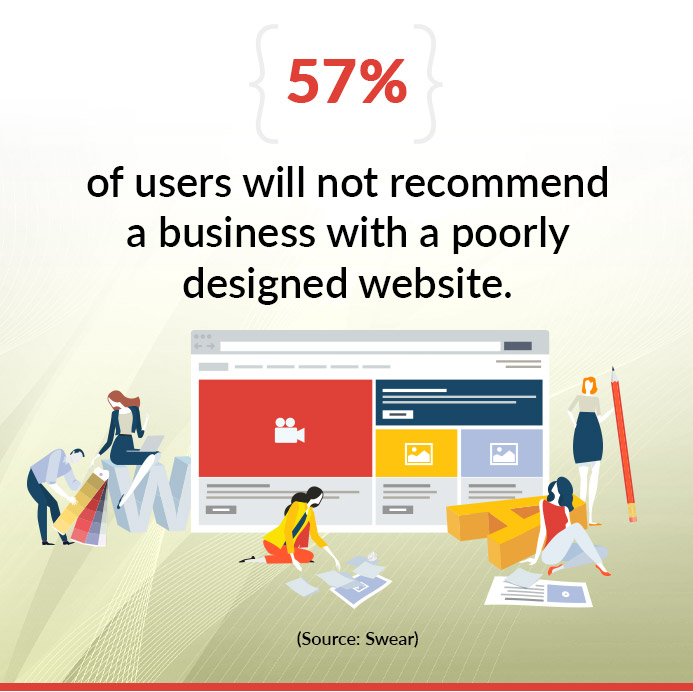 1. Gear your messaging towards patients
The number one reason you aren't generating more leads from your website is because the website content is all about you. It needs to be about your patients. We hate to say this, but patients don't care about your brand. All they want to know is "what's in it for them."
To convert a visitor into a lead, the messaging on your medical practice website must be about them. Viewers should be able to understand three things quickly – services your offer, how those services can help them, how your services are priced. This information should be front and center when a visitor lands on your website.
2. Use CTAs to encourage visitors to take the next step
Visitors will rarely convert into leads unless you tell them what to do. Your calls-to-action (CTAs) should make it clear what you want them to do next. There are two types of CTAs that you can have on the website – direct and transitional.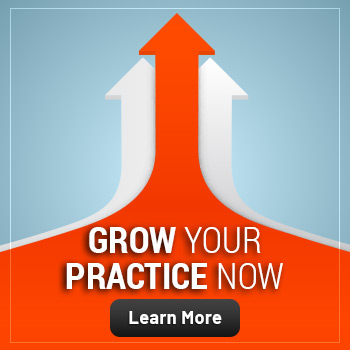 Direct CTAs are geared toward visitors who are ready to take the next step. One example of a direct CTAs is 'Get a free consultation.' Transitional CTAs are geared towards visitors interested in your service but are not ready to schedule the appointment. This type of CTA can help you generate leads that you can nurture and convert over time.
3. Make it easy to contact you
Have you ever visited a medical practice website and discovered that trying to contact the practice is like finding a needle in a haystack? It must be frustrating! If you want to get more leads from your website, you've got to make it easy for visitors to engage your brand. Your CTAs will help, but you will need to take engagement a few notches higher. Poor response time is the biggest killer of a good lead.
4. Include elements that foster trust and credibility
People like to visit doctors they know and trust. They want to make sure they are going to have good experience before scheduling the appointment. This is the reason it is crucial you have content on your site that builds credibility and trust. It's best to use a combination of online reviews, testimonials, and certifications or accreditations. Video testimonials, in particular, are a fantastic way to make you stand out from the competition. Potential patients will watch these videos and think other patients must have had a good experience with your practice to go through the effort of recording it.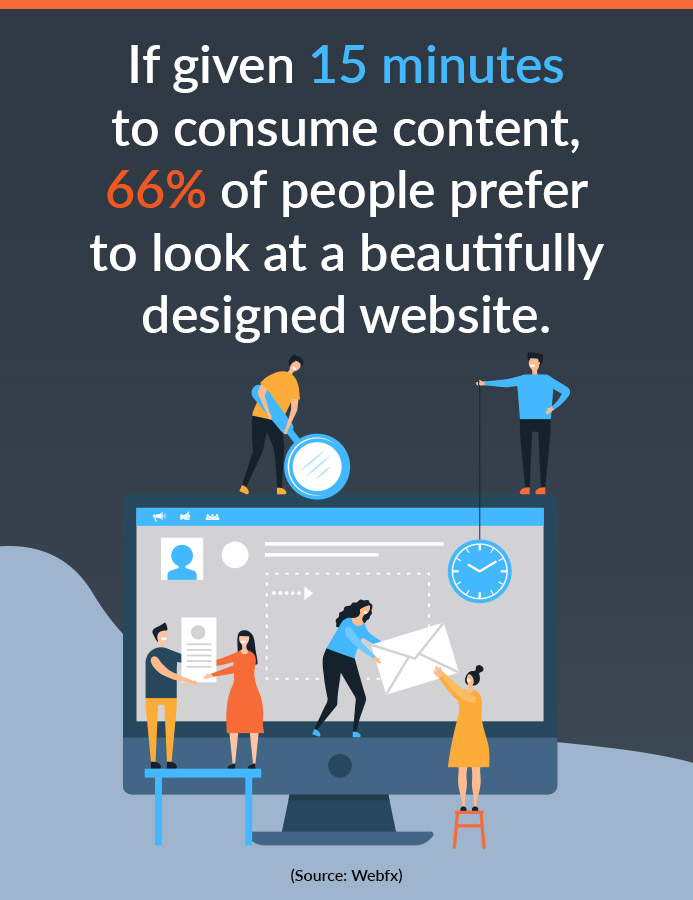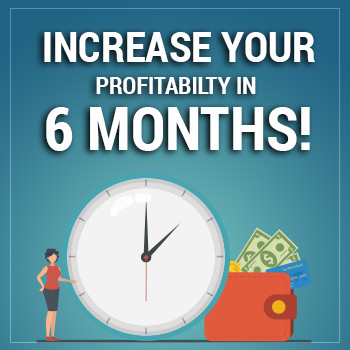 5. Use short videos instead of large blocks of text.
Did you know marketers who use video content grow revenues faster than non-video users? In other words, the video gives you an incredible edge in generating more website leads. Video is incredibly engaging and is a fantastic tool that many healthcare marketers are still not incorporating into their websites. But how can you use it? The best way to get started is by including one on your homepage. Create a short professional video that addresses the health problems you solve for patients, how their lives will be better by availing your services, and frequently asked questions you hear during consultations.
Do you know why video testimonials have high conversion rates? Read this blog post.
Conclusion
Let's end this blog with a freebie…
In terms of converting leads for your medical practice, there's no better way than a free website audit that analyzes everything from its structure, technical elements, keyword density, social media presence, domain and page authority, and a lot more.
Practice Builders, a medical website design company, is offering free website audits for healthcare professionals. Contact us now, and you never know, your website might turn into a lead-attracting magnet soon.