Lead Generation Tips for Audiology Practice
Posted on

Discover the world of audiologists' lead generation, a crucial element of effective web marketing. Examining the processes involved in creating audiology leads to understanding their importance. Explore the tactics that promote growth and boost your internet presence. This guide will prepare you to excel at audiology lead generation, ensuring that your practice flourishes in the digital environment from understanding the fundamentals to practical execution.
The Quest Begins: Understanding the Path
Imagine having a strong desire to contribute significantly to the field of audiology. Parallel to this, we set out on a journey through the dynamic field of audiology, which is expected to experience a 10% growth rate by 2029 according to the Bureau of Labor Statistics. The huge potential that awaits individuals navigating the constantly changing field is highlighted by this comparison. We see a union of personal desire with a growing profession that promises fulfillment and a significant social impact. The connection of objectives and statistical forecasts highlights the significance of audiological research and the potentially game-changing discoveries that lie ahead on this thrilling journey.
Utilizing Modern Technologies to Generate Audiology Leads
Adopting modern technologies is essential for efficiently attracting potential patients in the changing field of audiology. Online chatbots are one of these inventions that stands out as a useful tool. According to a survey by the conversational marketing platform Drift, lead-to-deal conversion rates have increased by an unbelievable 112% for businesses using chatbots.
The user experience is crucial. Easy navigation is made possible by a user-friendly layout, which also encourages visitors to go over your entire list of services. According to Google's research, 53% of mobile site visitors will quit if a page doesn't load in three seconds. By optimizing website performance, you can make sure that potential customers are interested in and receptive to learning more about your extensive audiology services.
Starting an Engaging Blog
Creating engaging audiology-focused blog content is a wonderful method to enhance your practice's authority and patient relationships. Through informative posts addressing hearing health concerns, success stories, and educational resources, you can build a sense of connection that extends beyond clinical visits. Delving into topics like hearing aid technology advancements or dispelling misconceptions fosters reader trust and captivation.

Your blog establishes your practice as a go-to source for acoustics, encouraging a community of engaged individuals seeking comprehensive hearing health experiences. This relationship-driven approach enhances lead generation through consistent, meaningful content.
Starting a blog on your website is a powerful strategy for audiology lead generation. By providing insightful content and incorporating keywords, you position yourself as an authority, building trust with potential clients. As people discover your informative posts through search results, they become leads, establishing your practice as their top choice when seeking audiology expertise.
Revolutionizing Audiology Lead Generation with AI
Artificial intelligence (AI) is emerging as a transformational force that is altering lead generation in the field of audiology. AI-enabled algorithms dig through patient data to make highly accurate predictions about potential leads and create interactions with unmatched personalization.
A startling example of AI's influence comes from McKinsey, which reports that businesses using AI for lead creation see a startling 50% increase in leads. The concomitant 40% decrease in marketing expenses is also impressive, demonstrating AI's dual capacity to enhance outcomes and optimize resource allocation.
The appealing aspect of artificial intelligence (AI) lies in its ability to analyze complex patterns and behaviors and deliver insights that lead audiology practices toward higher engagement and conversion rates. The environment for audiology is evolving as AI-driven lead generation takes hold, adopting technology that not only speeds up growth but also enhances patient satisfaction, leaving a lasting mark on the direction of hearing health outreach in the future.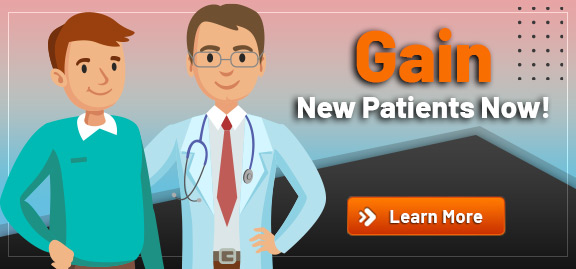 Maximize the impact of social media
Did you know that the average user spends approximately 151 minutes of their daily online time on social media? This indicates that tapping into social media platforms is a smart move if you want to connect with a wide online audience. Some popular platforms to consider are:
Facebook
Instagram
LinkedIn
Twitter
Creating a social media account for your practice opens the door to reaching a diverse range of potential leads. You can kick things off by sharing engaging content like eye-catching infographics, informative videos, or links to your latest blog articles. But that's not all – you can take your strategy up a notch by running targeted paid social media advertisements.
You can focus on particular demographics using these advertisements by using criteria like location and age. In the end, social media ads may prove to be an effective way of creating new leads.
So, if you want to increase your online presence and draw in new customers, utilizing social media's power may be your key to success.
SEO Expertise for Lead Generation in Audiology
Search Engine Optimization (SEO) is a reliable compass that steadily directs your clinic toward increased online visibility and patient interaction in the field of generating audiology leads. Understanding the mutually beneficial relationship between SEO and the development of audiology leads is crucial in a time where digital prominence reigns supreme.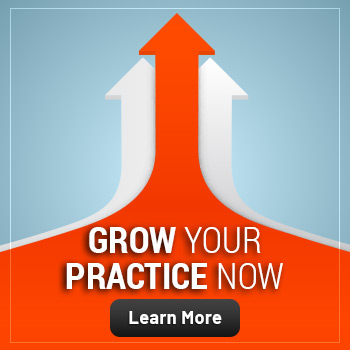 The key to effective SEO is optimizing your audiology website with carefully selected, strategically placed keywords. These search terms are popular with potential clients looking for specialist hearing health treatments, making your practice stand out as a strong contender in their online search for information. Additionally, creating excellent, educational, and audiology-focused material strengthens your SEO strategy and helps your website move up search engine results pages.
The importance of SEO in generating audiology leads is highlighted by Google's admission. A startling 76% of people who use their smartphones to look for local services visit a linked establishment the next day. This eye-catching statistic emphasizes the speed and effectiveness of SEO-driven internet visibility, highlighting how your audiology practice has the potential to attract and convert potential patients practically immediately.
By mastering SEO, your  audiology practice gains a vantage point from which it may rise above the noise of the internet and become more than just a search result.
Customize your Google Business profile
Are you aware of Google Business Profile? It's a fantastic platform that lets you create a dedicated profile for your audiology practice right on Google. You can provide essential details such as:
Brand name
Address
Contact information
Working hours
Services
The advantages of having a Google Business Profile are numerous. Increased visibility on Google's search results is a significant benefit. Your profile syncs with Google Maps without any issues, improving your visibility in searches for "audiologist in my city". This prominent placement is often referred to as the local 3-pack – a prime spot to catch potential clients' attention.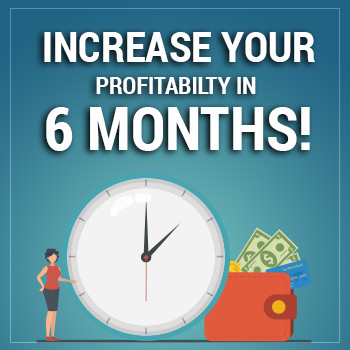 Perhaps Google Maps already has your practice address displayed. If so, you can claim ownership of the current profile by confirming that your practice is the owner. This makes sure you are in complete control and can make use of this effective tool to its utmost potential.
Entering the realm of Google Business Profile is a step in the right way if you want to improve the internet presence of your audiology practice and make it easier for clients to find you.
Don't forget about ethical responsibility
Ethical stewardship assumes a central role as AI establishes itself as a crucial ally in the generation of audiology leads. Prioritizing patient well-being, guaranteeing data usage transparency, and protecting patient privacy are crucial. The incorporation of AI is guided by ethical issues that promote trust and protect the integrity of patient interactions.
Achieving a balance between technological development and patient-centered treatment not only improves the reputation of your clinic but also demonstrates your dedication to responsible innovation. Ethics serve as an orientation, ensuring that the transformational force of technology is utilized ethically and protecting the sanctity of patient relationships and the long-lasting reputation of your audiology practice. AI-enhanced lead generation opens up fresh possibilities.
Conclusion
The fusion of lead generation, digital techniques, AI, SEO, and ethical stewardship is crucial in the dynamic field of audiology. The path of this guide emphasizes the interdependence of technical advancement and patient-centered treatment. Your audiology practice develops into a reliable partner in patients' journeys toward better hearing health by creating meaningful connections, adjusting to the digital landscape, and appropriately embracing AI. As we come to a close on this journey, we ask you to make use of the resources and knowledge shared here to carve a future for your practice that is rich with success and meaning by striking a balance between cutting-edge technology and compassionate patient care.