5 Strategies to Increase Doctor's Referrals
Posted on

In today's competitive healthcare market, securing referrals from local doctors is becoming even more challenging. As a practice owner, referrals impact bringing new patients to your clinic. But how do you diversify your sources with new doctors and keep ensuring continued referrals from existing ones – all while running a practice? A referral strategy should encompass building a repeatable system while also executing a plan for marketing to new doctors. Here are 5 easy and time-tested strategies to plan and initiate a program for doctors that will help increase patient flow.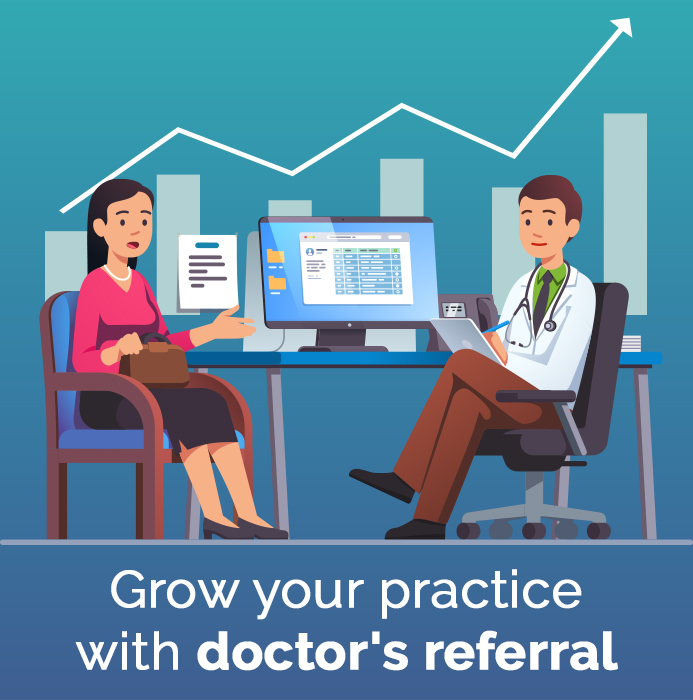 1) Build Relationships
Referral marketing stands out by starting the building of great relationships with fellow physicians. The success lies in making them feel comfortable about sending patient referrals your way. Options for reaching out are plentiful—phone, letter, email, social media—but there is nothing more genuine (or memorable) than a face-to-face interaction. Make it a priority to stop by a handful of physician offices every few months.
2) Setting up Service Standards & Access Agreements
The second step is adhering to service standards between primary and specialty care physicians for the defined core competencies, access agreements, communication processes, and quality & satisfaction service agreements. Time frame for giving and receiving information between providers, should be agreed upon by both parties and documented in the EHR. The agreement may be general or patient specific as per the Patient Centred Medical Home guidelines.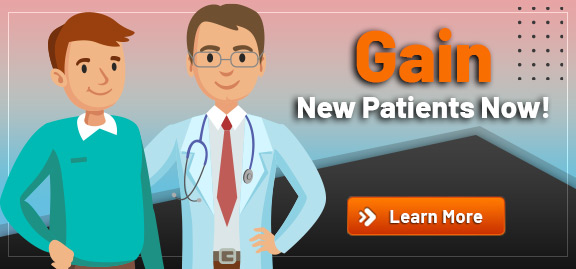 The access agreement shall overlook the way your office will respond to scheduling appointments in a timely manner for core services and specialty follow up appointments.
Being a trustworthy practitioner, who stays on top of the mind of physicians, meeting the standards of quality & service satisfaction will be the ongoing focus. Review the following parameters jointly with your referring physician:

Percentage of time guidelines are met, and processes are followed
Percentage of time adequate information is provided from primary care physician or specialists
Percentage of time appointment is booked timely
Active measurement and review of patient satisfaction and feedback for likelihood to recommend the practice
3) Referral Coordination
For direct service referral or speciality service referral, your coordination should be focused to outperform most networks in efficiency, effectiveness, and satisfaction. The benefits of Referral Coordination are:
Continuity of patient care
Convenient exchange of clinical information
Improve physician and patient satisfaction
Lower clinic overhead costs
Assist in meeting meaningful use and PCMH standards
Enable referral tracking to identify gaps in care
To reap the mentioned benefits, it is advised that your practice sets up a goal to increase the daily average number of referrals ordered through EHR.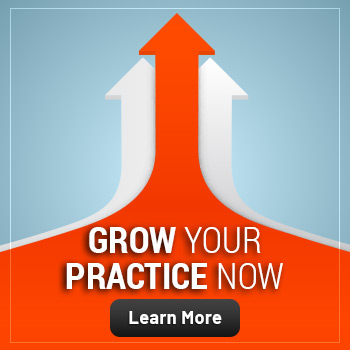 Electronic communication via a referrals tool embedded within an EMR has the potential to improve the timeliness and quality of referral communication and may also improve patients' referral experiences. Below is the summary of a case study of where in one community health center in Boston used an Add-On Module embedded in their EMR, while the other did not utilize any referral tool module.
The Referral Manager Application, having a comprehensive interface for data collection in choosing speciality and providing complete information of the patient, in addition to assistive scheduling of appointments, is a tool for having seamless experience. The outcome was an eye-opener; the information communicated to specialists prior to the patient's referral visit were three times as high as when the application was not used. In addition, when the electronic referral tool was used, intervention patients were significantly more likely to report that specialists had received pertinent information prior to their visit and significantly less likely to have received conflicting information. There was also a trend towards practitioners receiving information back from the specialists. These findings strongly suggest that communication between PCPs and specialists were improved, giving superior experience to patients. Such tools also allow the practice to track and measure no-show appointments.
4) Become a Public Figure
The art of building reliable and rewarding networks of reference has its strength in how well and regularly known your practice is in the medical community, industry and public eye. Becoming more visible to the general public is the soul and heart of practice building based on reputation, which ultimately drives doctor's referrals without hesitation.
Expert guidance is advisable to help you with your strategic actions in building reputation:
Show yourself with your digital presence by a responsive, user-friendly medical practice website that has following features:

Full readability on any mobile device or screen size
Increased new patient volume
Maximum practice visibility
Better-informed patients

Gain confidence of your audience with surveys, providing easy access locating the practice within different search results. 88% of Americans now search online for healthcare information, looking for a particular doctor or physician topped the list of searches. If you are not visible in searches, people assume you do not exist and hesitate in accepting or providing a referral for you.
Stand out with robust healthcare Social Media marketing plan, as 97% and more people have social handles. Hosting your webinars as well as participating in other organizations webinars who do marketing and garner huge user participation is the key to your expansive vision to stand out. Practice Builder's team of SEO & Web marketing specialists and reputation builders are adept in building website traffic, keyword rankings on Google 1st page, organic visitor enhancement roadmap, and skyrocketing the digital pages and websites tractions.
Chart out initiatives with Interactive Lives, understand the power of answering – Ask Me Anything Series. Always believe the golden rule "Doctors are 1 % healers, 99 % motivators" Go on to build a bond with fellow doctors with Share, Repin, retweeting their tweets- "Make unknown know". To do all these, find a heuristic person, or a teammate to engross in these activities, or you may even ask your marketing solution provider to manage these activities.
5) Something Unique & Special
Adopting a marketing hack that provides a distinctly unique visibility to your networked practices is quick magic. One such hack is wowing your referring doctors with Therapy Prescription pads representing your practice to make referrals easy. With these pads, the local doctors can make an impression with patients and making it easy for physicians to choose you to refer to.
Generating referrals is one of the key marketing strategies in building a bustling practice. To decode the doctor referral trends and to build a marketing strategy for doctors' referral, contact us.