Online Patient Reviews: The Ultimate Guide for Medical Practice Owners
Posted on

Online reviews are reliable and one of the most effective ways to drive potential patients to your medical practice. Sure, you can spend hundreds or thousands of dollars trying to take your practice to the top of search engine results pages (SERP) or to do physician reputation management, but that can be expensive and inefficient. Also, while being at the top of the SERP can show that you are an established practice, it lacks the authenticity and brand trust that an online review can provide.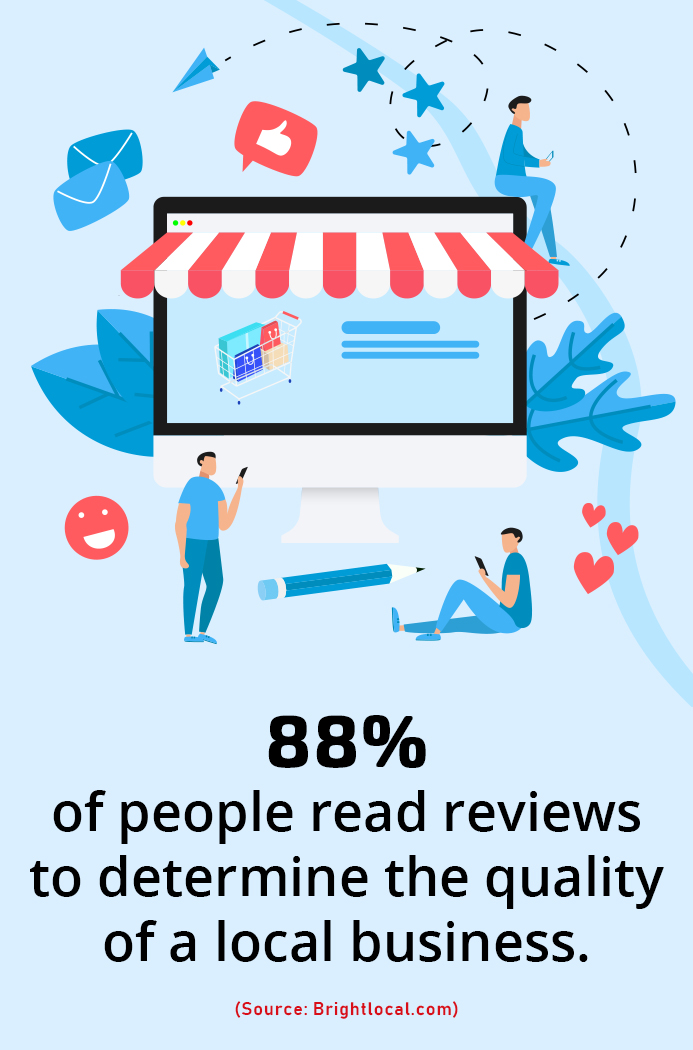 Why Positive Online Reviews Matter for Your Practice
Positive reviews help captivate the attention and interest of patients. Online reviews can establish trust and confidence when patients either search for your medical practice brand specifically or search for a general service you offer. Studies show that if potential or existing patients trust your online reviews, they are also likely to spend more on you than they would have spent on practices with lower reviews. Simply put, favorable reviews can positively affect your patients' spending behavior.
Online reviews also matter to your practice because they act as an inexpensive way to attract potential patients and do not demand a significant contribution in terms of money and effort. Unlike other marketing techniques that require time and money, an online review strategy can be quickly implemented and have a positive impact on your success. Yelp, Google and Facebook reviews not only help you get found but also allow you a chance to prove the reliability and professionalism of your services.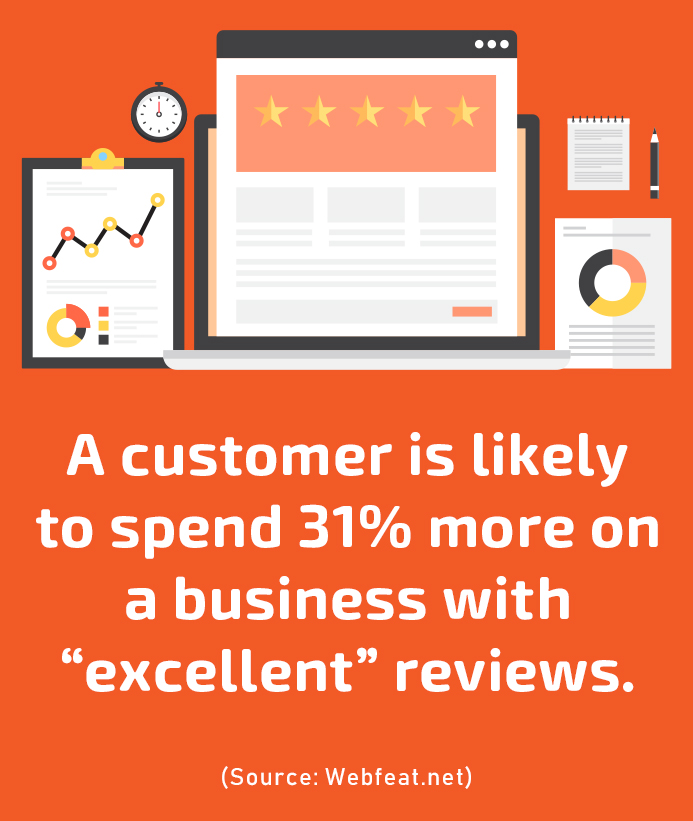 Just as it is essential to understand the positive impact reviews can have on your growth, it is equally important to understand how leveraging these reviews can benefit your physician reputation management efforts.
How to Leverage Online Patient Reviews
While the control of online reviews lies mostly in the hands of past and existing patients, you can use them to your advantage. Here are four ways to leverage online reviews to your benefit:
Enhance brand exposure: Not only do positive reviews reflect well on your products and services, they also help improve search engine optimization (SEO) ranking of your medical practice by creating unique and fresh content regularly.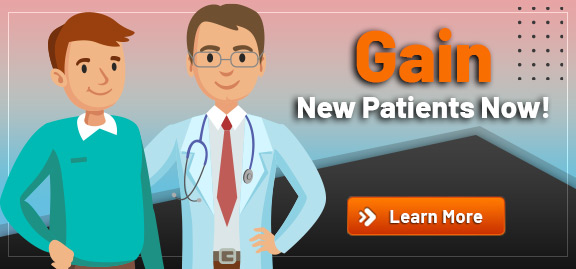 Identify keywords for your services: By tracking the common words patients use to describe your services and implementing these keywords into your brand positioning and keyword targeting, you can improve how your medical brand ranks on different social media and third-party review platforms.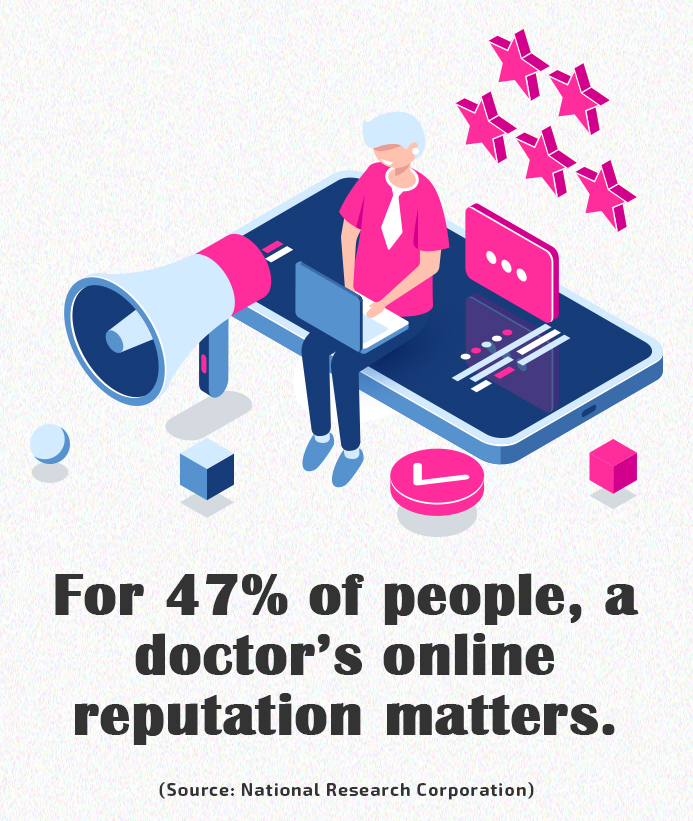 Emphasize positive reviews in outreach campaigns: Prominent individuals like local celebrities or established professionals can be asked to check out your medical practice. Services that are backed by positive reviews can be an excellent way to show new patients just how much these influencers love and rely on your brand.
Engage with patients: You can build brand loyalty by replying to a patient's review. Whether you are thanking him or her for the constructive feedback or responding to a review, you can establish a patient-doctor relationship that boosts your patients' loyalty. If someone posts negative reviews, you can connect with him or her to inquire about the bad experience, how can you fix the situation and what can be done to restore the trust in your medical brand.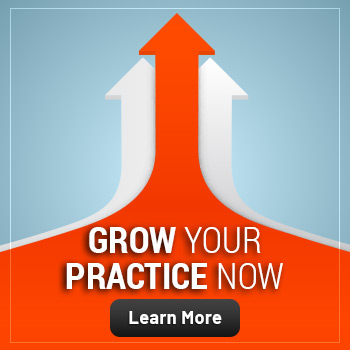 The SEO Impact of Online Reviews
Medical practices with positive online reviews can find themselves near the top of local SERPs relating to their services. There are strong correlations between online reviews and local search results.
Of the more than 200 ranking factors in Google's search algorithm, almost 10 percent are estimated to be review signals like quantity, velocity and diversity. It is estimated that Google's local algorithm, which is different than other SEO algorithms, weighs reviews heavily and provides practices with an excellent opportunity to influence their online presence through positive reviews.
Click-through rate (CTR) is a key factor in Google's local search algorithm. Online reviews tend to receive more user engagement. This means that a higher number of reviews and a higher CTR can help your practice reach near the top of search engine results.
In addition to taking your practice to the top of local searches, reviews benefit your brand by increasing revenue and building patient trust. A recent study by Harvard Medical School found that a one-star increase in a brand's reviews can lead to a 5 percent to 9 percent increase in its revenue.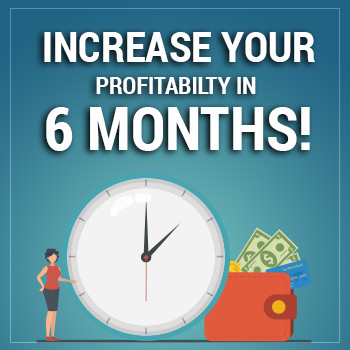 Online reviews are a critical piece of your medical practice's success cycle. The better your reviews, the better your SEO ranking will be – and the more you'll attract patients. Ultimately, positive reviews will result in improved brand recognition, enhanced physician reputation management and an overall increase in your revenue.
Taking the time to respond to online reviews is a great way to show that you care and are proud of the experience you can provide. Showing that your practice is grateful for the review also shows potential patients that you thrive on creating a similar experience for every single patient.
How to Ask for Online Reviews
Many practices that have a review strategy in place will tell you that collecting reviews is not always the easiest thing to do. So what's the best and the most effective way to generate reviews?
As a rule of thumb, do not incentivize online reviews. Offering an incentive in exchange for a favorable review may lead to a biased review that might not accurately reflect that specific patient's experience. You might argue that you will do whatever it takes to increase your revenue. While we admire that tenacity, some online review platforms may not.
An excellent alternative to incentivizing is to choose an online review management platform that works for you and your patients. There are many platforms out there, but choosing one that works for both your brand as well as your patients is crucial.
Conclusion
If you currently have a physician reputation management strategy, make sure you are focusing on gathering reviews on the Big 3 (Yelp, Google and Facebook) reviews. These three sites can help increase your online exposure and strengthen trust. After you have a firm grasp on generating reviews for the Big 3, start supplementing those efforts with specialty-specific review sites. Make sure to respond to both positive and negative reviews. This will tell your patients that you care about their experience. Also, when you respond to a negative review, stay calm and approach it with a problem-solving mindset. And if you are not currently focusing on gathering online reviews, head over to Google My Business and claim your listing, and make sure you do the same on Facebook and Yelp.
With so many patients turning to search engines and social networks to find local medical practices, it has never been more vital to monitor your online presence. Physician reputation management provides you with better control over how potential and existing patients perceive your medical practice. By creating profiles on social media and third-party review sites, you can develop a stronger online presence and improve your ranking in relevant searches.