5 Ways to Strengthen Your Online Reputation in 2020
Posted on

Your medical practice's online reputation is constantly evolving and redefined by every social media post, online review and blog post. When someone discovers your medical practice, he or she makes perceptions and buying decisions based on this online content.
So if you want to maintain an edge over competitors and keep your medical practice afloat, you need to handle your online reputation and improve on all the reviews and suggestions you receive from the Internet.
As with everything, there are steps you can take to improve your online reputation. Let's talk about five things you can do to make sure your medical practice is always presented in the positive light.
1. Monitor your online presence
Monitoring your medical practice online helps you find out what your image looks like right now. That is the first step: If you don't know what's working and what's not, it's tough to improve anything.
What you monitor depends on where your medical practice is present. Do existing and potential patients talk about you on social media, on forums or third-party review sites? Do you even know?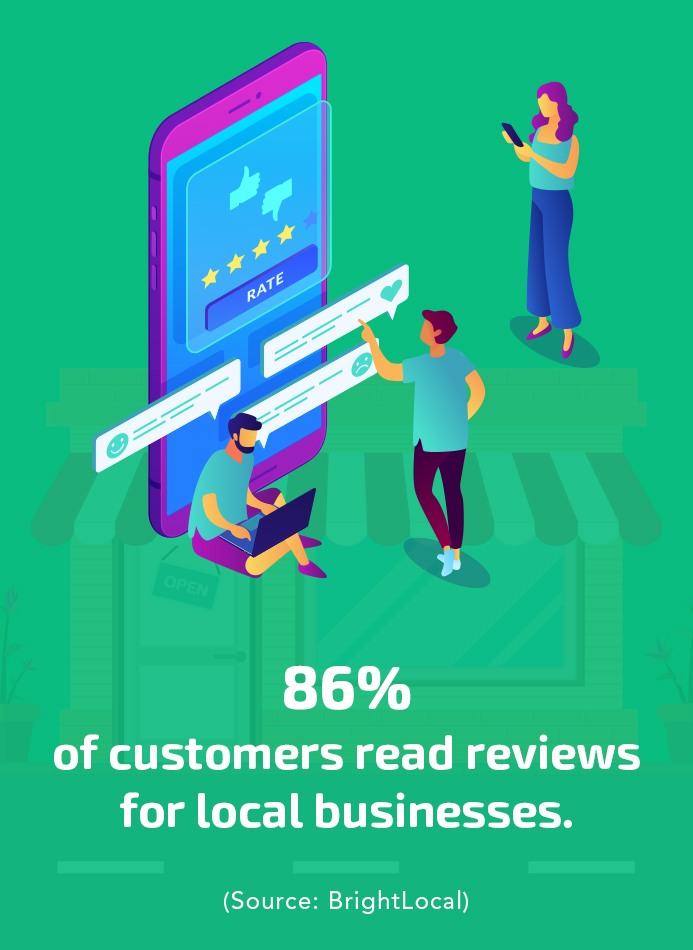 On top of prominent review sites, you need to consider blogs. You also have online forums, news sites and social media to worry about. And you must track online conversations to have a firm understanding of your online reputation.
But potential and existing patients may talk about your medical practice all the time. Trying to monitor all these conversations manually is a losing battle. Luckily, there are tools available to help you keep an eye on online conversations and social mentions. A proper monitoring tool will let you track most of the popular review sites, social networking platforms and relevant online forums from a single dashboard.
2. Have an online review strategy
Online reviews are becoming omnipresent. They are the first thing prospects see when Googling your medical practice. In order to strengthen your online reputation, you need a robust plan to manage online reviews.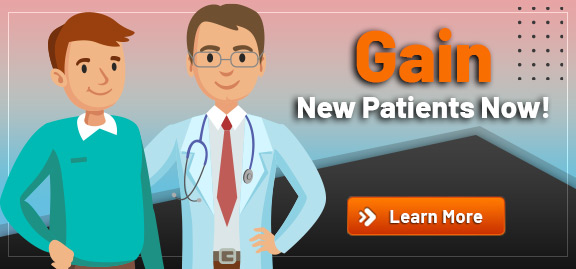 That is because the majority of the time, people won't bother to post reviews unless they are upset. And it's a bad idea to leave your online reputation in the hands of these angry patients.
You can start by asking for a review after an appointment or after a patient has used your services for a while.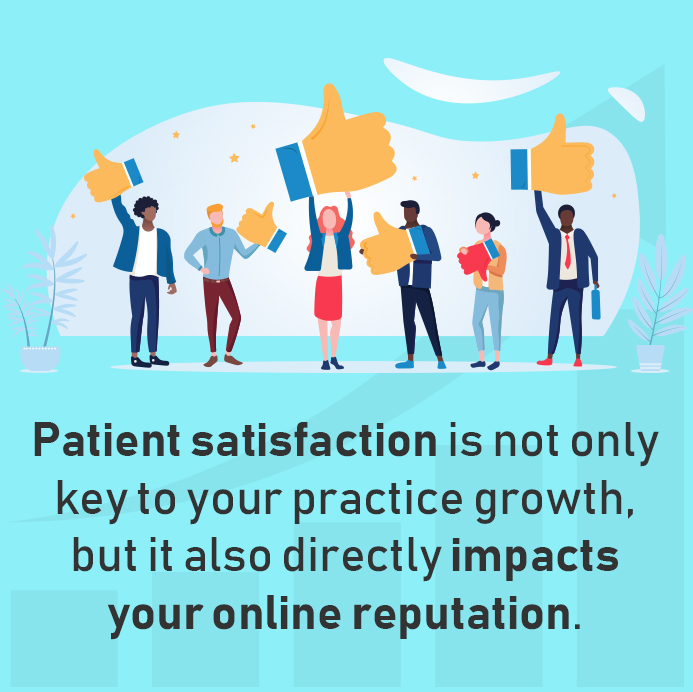 Most of the time, if patients are happy with your services, they will agree to leave you a positive review if you ask nicely and tell them how much it means to you and your staff.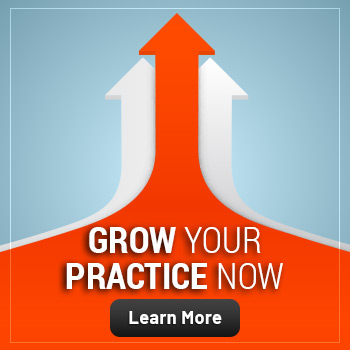 3. Work with influencers
Influencer marketing has been a healthcare marketing trend for a while now. In the healthcare world, big medical practices generate significant ROI with health-conscious bloggers, as prospects love to hear from experts who've made it. Working with relevant influencers will boost your online reputation management in three ways:
It will expand your reach.
It will give you credibility.
It will allow cross-promotion.
However, it is critical to find the right influencers who appeal to the same target audience you are targeting and have an excellent online reputation of their own.
When you do influencer marketing right and build fruitful relationships with influencers, you will receive powerful endorsements from industry leaders that will help boost your online reputation and brand image.
4. Be consistent with your promises
As with any human relationship, fulfilling your obligations and being consistent in communication with your patients is essential to building an excellent online reputation.
Communicating effectively and making the changes you have committed to are essential to maintaining your online reputation.
Your healthcare marketing team can spend thousands of dollars on campaigns about you being a medical practice "that cares." But if your patient support team treats unhappy patients disrespectfully, no tools or influencers can help salvage your online reputation.
However, if you take patient feedback as an opportunity to make real changes in your medical practice and improve your services, patients will notice and come back.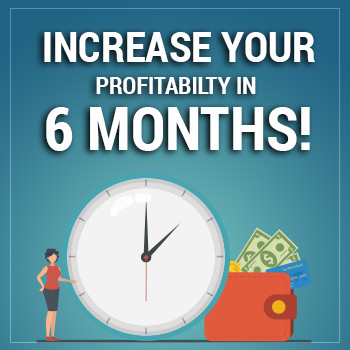 5. Track your competitors' strategies
Your reputation will be relative to your competitors'. Do patients like them more? Why do patients prefer competitors over you? What do patients think when they compare the two medical practices? This information will help you establish and improve online reputation.
Another benefit of monitoring competitors is that you can avoid a lot of costly mistakes. Either you notice something they are doing right and implement it, or you can learn from their mistakes. You also can benefit from being able to reverse-engineer their healthcare marketing strategies based on what content they share on their website and blog posts. From patient engagement to SEO – all their activities will have a digital footprint and you will be able to track it.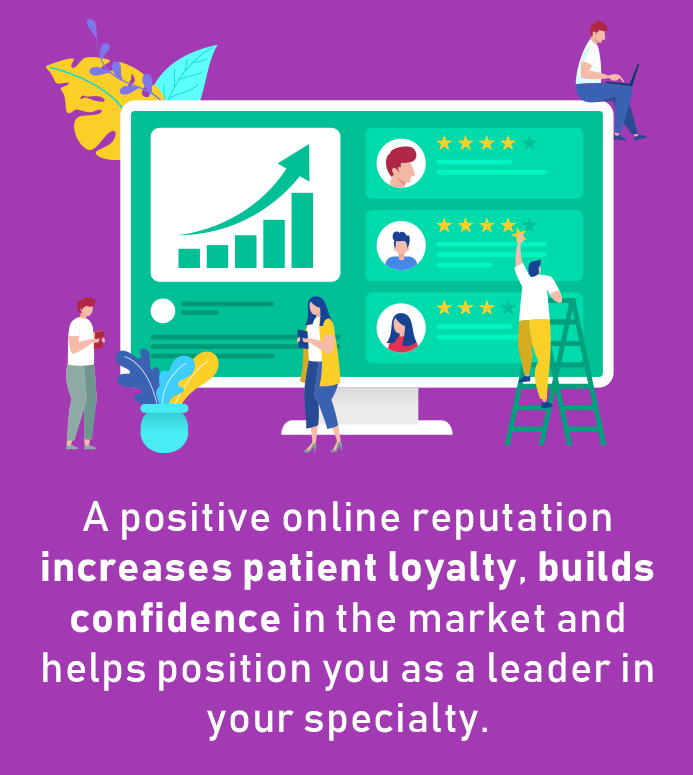 Few things are private on social networks. And the web in general. If your competitors are marketing online, you can find it and analyze the impact of recent activities on their online reputation management. What's their online review strategy like? Do they give patient support on social media? What influencers are they working with?
There are loads of different things to look at: websites, paid ad campaigns, social media profiles, email marketing campaigns, etc. Every area is an opportunity for you to learn and improve your online reputation management strategy.
Conclusion
Years to build, minutes to damage.
Your online reputation is like a relationship. The only difference is it's a virtual relationship you have with existing and potential patients. It's trickier than managing a human connection, but the rules and guidelines stay the same.
Be conscious of what your target audience thinks of you, reflect on their reviews to improve your services, observe what others are doing, and be honest and dependable. It may not be easy, but it's necessary.