SEO for Doctors: Love It or Hate It, But Never Ignore It
Posted on

As healthcare marketing experts say, "Social networks may be appealing, but search will pay your bills."
This statement highlights the importance of search results. Regardless of whether or not you have a strong social media presence, if you cannot make your healthcare brand visible on search engine results, you are bound to lose big-time. After all, search engines are the first step toward navigating the Internet. And if you do not focus on improving organic search, your digital healthcare marketing strategy is doomed to failure.
Simply put, search engine optimization, or SEO, is the process of increasing your website visibility on popular search engines like Google and Bing. The goal of SEO strategies is to increase traffic on your website, both in terms of quantity and quality, through search engine results. However, SEO for a doctor's clinic is a continuous process. Because search engine algorithms keep evolving, you need to always thrive by making your presence visible on top search engine results pages (SERPs).
Why You Shouldn't Ignore SEO for a Doctor's Clinic
It's time medical practices and healthcare marketers stopped putting all their eggs in one basket. If you are operating on the proviso that your practice is going to be around for a long time, you need to cast a wider net than you currently are.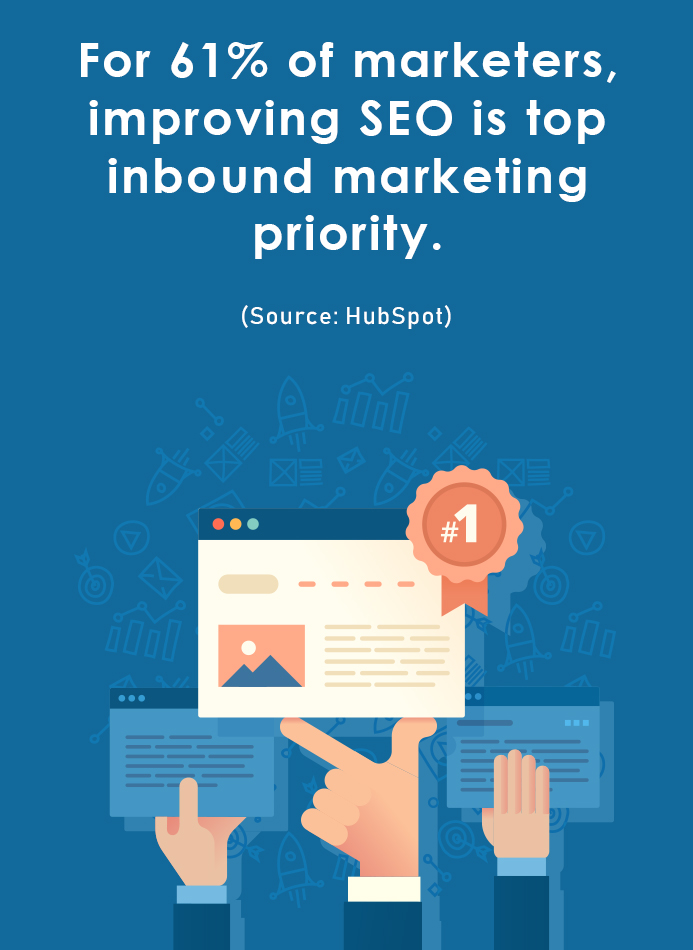 The truth is that too many medical marketers rely solely on social media to grow their practice.
Yes, it is glamorous, it is fun, and it is easier to spend a day browsing Facebook than it is revamping pages on your healthcare website. But if you are going to withstand search fluctuations with the constant algorithm changes, enjoy a break for that much-needed vacation and still enjoy decent online traffic, it's high time you spread your wings!
Here are some of the many reasons not to ignore SEO for a doctor's clinic: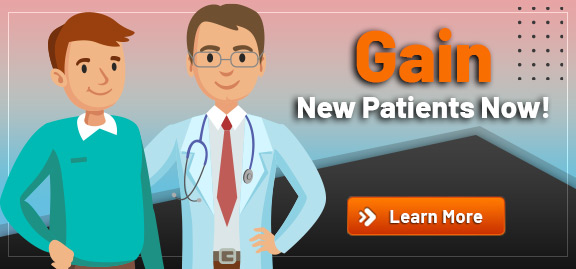 1. You May Miss Out on Potential Patients
SEO can help you attract a large number of patients since these days people are finding medical practices through quick searches online. These patients are not just sitting there and waiting for you to realize the vast potential of SEO. They are probably being directed to your competitors who have already seen the light, which means that all the time you're wasting by not utilizing SEO, your competitors are gaining a steady flow of patients. Some of these are niche patients who you may not have realized existed and you never will if you do not embrace SEO.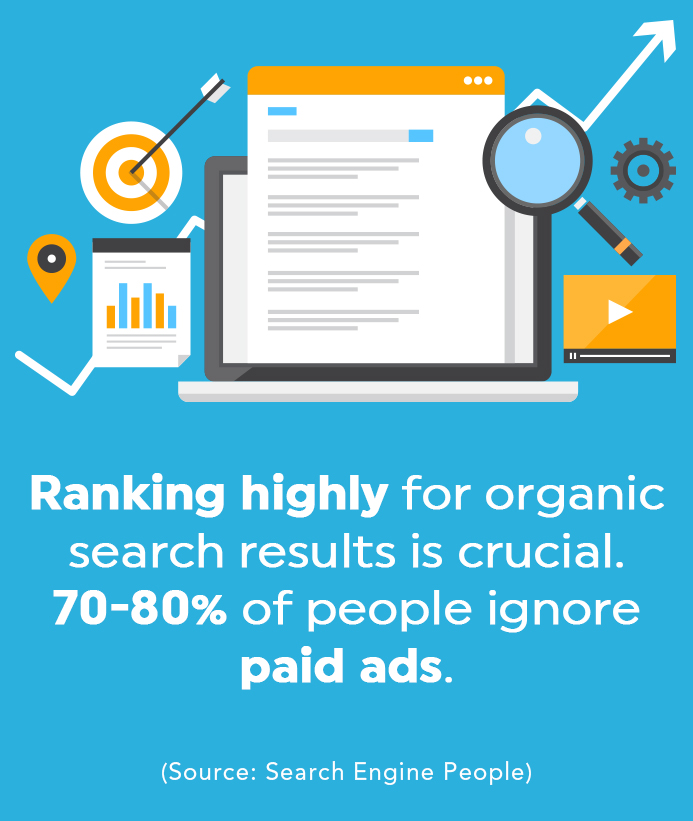 2. Your Online Reputation May Be Questioned
Reputation is essential in medical practice, and you do not want potential patients to doubt your online reputation. When you ignore SEO, a significant percentage of potential patients might notice your lack of organic online presence. Any medical practitioner can pay to be seen, but no medical practitioner can pay to be ranked. This is the reason your potential patients will trust the organic rankings that you achieve from getting your SEO strategies right. These strategies will help you achieve higher ranking even if it takes longer to achieve the desired results. If a prospect searches for a particular keyword and your medical practice website doesn't appear in the top few results, he or she might question your credibility.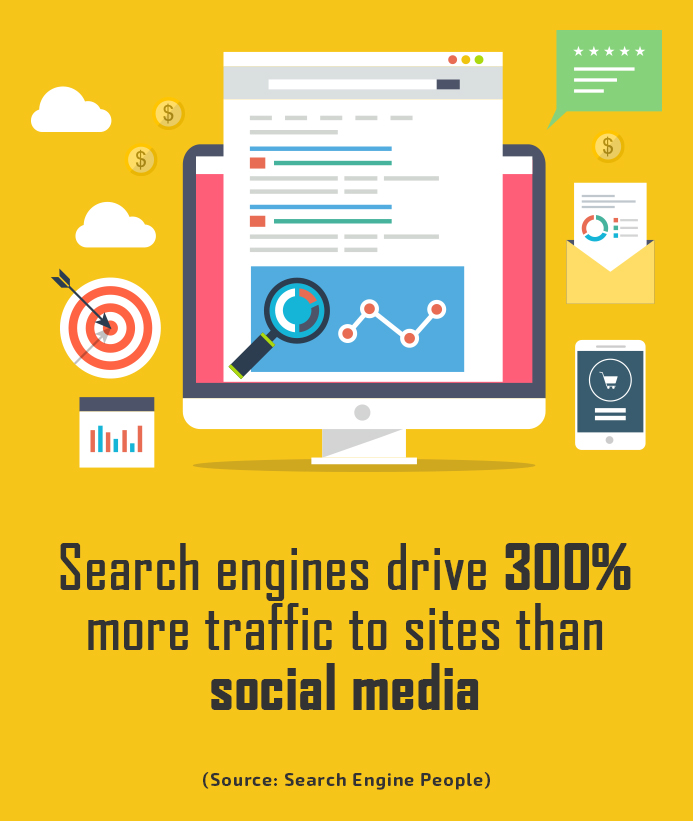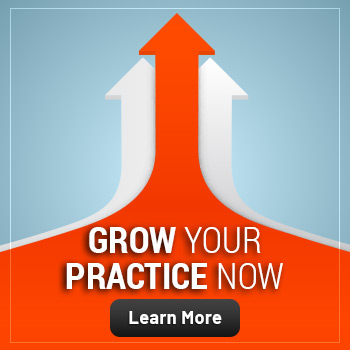 3. SEO Can Indicate Future Growth
When you start a new medical practice, it is sometimes difficult to monitor how well your services are being received and even harder to convince potential patients or investors. However, organic traffic can be a good indicator of potential growth. The better your services, the faster the news will spread on social networks and relevant websites, which means more inbound links to your medical practice, brand mentions and hashtags on Twitter, resulting in a higher organic ranking. It is a healthy way of demonstrating success to potential patients as well as partners and investors and can help you see trends to develop your medical practice in the future.
4. Your Competitors Leverage SEO
If I ask you: If your competitor jumps off a cliff, would you jump, too? You may answer: "If it helps me drive organic traffic to my website, increase patient volume and boost my online reputation, then yes, I'd happily do it."
If you are not trying every strategy under the sun to promote and grow your medical practice, you will fall behind your competitors, and right now SEO is one of the most valuable digital healthcare marketing strategies, so use it not just to sustain your practice but also to grow it. As a medical practitioner, your online reputation is crucial. If target audiences like you and respect your knowledge, they are more likely to trust your opinion and services. Sooner or later, it will pay to get your brand name out there.
5. It Might Open Doors to Opportunities
The more target audiences see you online, the more opportunities you have for building valuable connections. It is like networking without you having to attend any public events or physical meetings. Peers and other medical professionals in your network or area will be influenced by your credibility and may want to be associated with your brand name, which could lead to exciting discussions, partnerships and maybe even a new product or service launch.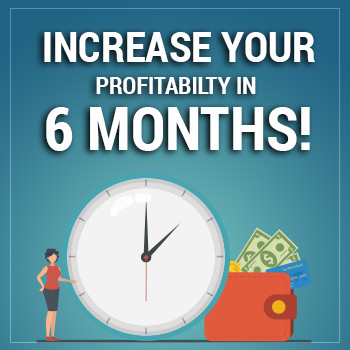 6. It Might Help You Save Money
Compared to other forms of digital healthcare marketing, such as social media marketing and email marketing, SEO is a very cost-effective way to promote your medical practice and attract patients. Even if you hire an SEO specialist, the cost will be relatively low as SEO experts are not usually required to work in-house, so you won't have to pay for office space, obligatory insurance contributions, software licenses and other extras that are a part of a permanent employee's salary. You pay them by the hour or on a fixed monthly rate, and they take care of your SEO plan while you can concentrate on the strategic development of your practice.
7. It's an Easier and Quicker Process
You do not have to understand Google's complex search algorithms to create a successful SEO strategy. Often straightforward strategies are more effective because they help you aim at the masses who want to be able to search a simple keyword and receive relevant results. Basically, all you need to do is regularly publish suitable quality that appeals to your target audience and includes keywords that they are likely to search.
It helps to have credible inbound links pointing to your website, but even that is easy as you can put links to your website in guest blogs, online forum comments and external publications. However, links and outside sources have to be credible and relevant to your specialty.
Conclusion
SEO has been one of the most challenging concepts for healthcare professionals to understand. Most doctors have no idea what SEO does or how it works. As a healthcare provider, you don't have time to worry about marketing strategies. You need to take care of your patients and get the essential things done. Whether you want to do SEO on your own or hire a healthcare marketing agency, you must not ignore the value that SEO can bring to your medical practice. Your medical practice definitely needs to have an healthcare SEO strategy in place if it is to sustain and thrive.