What Kind of SEO Agency should you hire as a practice
Posted on


It's often hard to know what's best when hiring somebody to market your medical practice online. If you aren't sure what you need or what's available from either a freelancer, a small SEO agency, or a large SEO agency for doctors, it helps to be able to see it at a glance to know what your options are when you purchase online healthcare SEO services.
When you work with a small SEO agency, you are typically getting hands-on, personalized service that provides you with ongoing progress reports, easy communication, and ideas that will keep your SEO ball rolling. With a small healthcare SEO agency, you won't get lost and you can still collaborate on creating the perfect SEO campaign for your healthcare practice.
Healthcare professionals are busy people who want to get right down to business when working with a healthcare SEO consultant or medical SEO services. This blog will help healthcare professionals get a jump start on their SEO campaigns.
Knowing What to Look for in a Healthcare SEO Agency
A small SEO agency typically knows the area they serve quite well. If you want to target your local area, you should definitely go small. If you want to be hands-on in the development of your SEO-for-doctors campaign, then your best bet will likely be a small agency.

A small healthcare SEO agency often has more time to talk to you about your SEO marketing ideas and fit your needs. A small SEO agency will make themselves available to you because your business is important to their success. If you want a tailored experience that focuses on your practice's needs, then look to a smaller SEO agency that will work with you to identify your needs while staying laser-focused on your goals.
If you have a limited budget for your SEO needs, a small agency will be better able to work within that budget and give you as much bang for your buck as possible. On the flip side, many large SEO agencies only work for large minimum contracts, which they need to maintain and help cover their overhead costs. They are more likely to put you on the backburner before you get started.
Look for an SEO agency that is well-versed in your specialty and practice type. Small SEO medical services invest their time in getting to know you, your field and your pain points and understand that they are as unique as you are.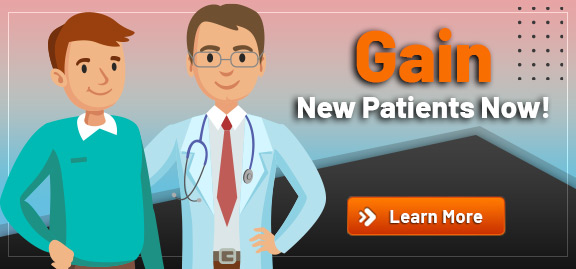 Knowing Exactly What You're Paying For
This is critical when you are contemplating SEO for medical practices. Small SEO companies typically give you detailed estimates and clear invoices. They leave no doubt about what you are paying for and they only provide the services you want. Large SEO companies often package SEO campaigns together so you might not see what you're getting for your money.
Smaller medical SEO services stay ahead of the curve on changing SEO algorithms and regulations, including those that apply to SEO for medical websites, HIPAA compliance and ADA compatibility for people with disabilities. By knowing what's happening in their industry, they deliver better results to you.
Smaller SEO services will also give you regular updates and explain your results so you can see exactly how hard your money is working for you.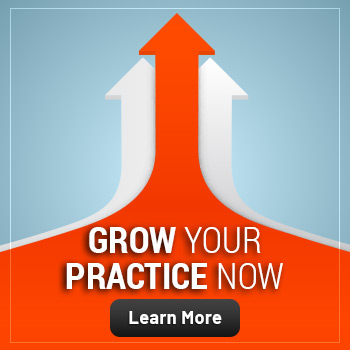 Choosing the Right Medical SEO Services for Your Practice
When choosing the right SEO services for your medical practice, you are relying on their ability to understand your needs and meet you on your own terms. Smaller medical SEO services are perfectly suited to working with relatively small businesses such as medical practices
If you're running a private practice in, for example, Omaha, and you need a change made to your website, you should be able to reach out to the person in charge of your SEO marketing for fast services and a quick turnaround in your area. Your SEO company should be there when you need to reach them with human contact from a professional who takes the time to understand your personal and business goals, then finds ways to get your desired results.
Trusting the Right SEO Agency for Doctors
When you own a healthcare practice, it's not just your job that's at stake—it's your name, your reputation, your family's well-being and your career, essentially your life. The last thing you want is for your future to be in the hands of an unresponsive employee who ducks your calls when you need something done urgently. Don't trust your brand to someone who gets paid $15 an hour regardless whether your search engine rankings improve or decline.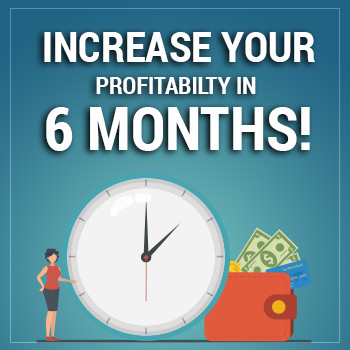 Remember that smaller SEO companies tend to treat your business as if it were their own. After all, their livelihood depends on how well they treat their clients – just as your livelihood depends on how well you treat your patients. Expect them to address your issues immediately and be available and accessible via phone, text, email, Skype, etc.
What's more, your SEO company should specialize in the type of SEO marketing you need. For example, local SEO or organic SEO. Choose an SEO agency that understands the nuances of various types pf SEO.
Saving Money & Achieving Better Results
The whole point of increasing your online presence with better SEO is to attract more patients, more business and more revenue. When you work with a smaller SEO company, you can collaborate on planning and creating only those customized SEO services that you need.
Why pay exorbitant fees to a big SEO company that overcharges and underperforms? Unfortunately, we've seen too many small businesses who are paying ridiculous amounts of money to increase their online exposure and failing.
As a small business, you probably work within tight margins. Your staff and family depend on you making smart business decisions that maximize those margins. That is why it's imperative that you match your healthcare practice to the right type of SEO marketing company.
When it comes to performing SEO for medical practices, or SEO for medical websites, choose the right agency for your specific needs. Consult with a healthcare SEO marketing agency that has the right SEO solutions for your practice needs. Make your life much easier and more profitable by partnering with the SEO pros at Practice Builders. Learn more by visiting practicebuilders.com or calling 855-898-2710.