6 Top Digital Marketing Trends in Healthcare for 2020
Posted on

It's no secret that growing a medical practice and finding new patients are hard work. In fact, for the majority of medical practices, lead generation is their biggest marketing challenge. This is because patients are wary of being "sold" to. Healthcare marketers must get creative to bypass patient advertising fatigue to drive growth.
As if that was not bad enough, healthcare marketing trends change at such a rapid pace that keeping up with them becomes a challenge in itself. And 2020 will be no different. So as you look to drive more traffic and convert more leads, keep these healthcare marketing trends for 2020 in mind.
1. Patient Experience
2020 will be the year of the patient. We see a massive shift in beliefs about what marketing is. It is no longer about trying to convince people to visit your practice. Instead, the priority has moved toward providing an amazing patient experience that will encourage them to keep coming back for more. When you focus on providing excellent service, marketing almost takes care of itself.
The growth of online content has given patients more power and knowledge. No longer are they a passive party when it comes to learning about your services. They are not waiting for you to tell them how excellent your services are. Instead, they are going out and doing their research. So you need to offer them more than just information.

What exactly makes an excellent patient experience? Efficiency, convenience, knowledgeable and friendly service as well as secure payment options are what people value most in their patient experience. However, aspects like the latest technology, personalization and brand perception all add up to the overall patient experience.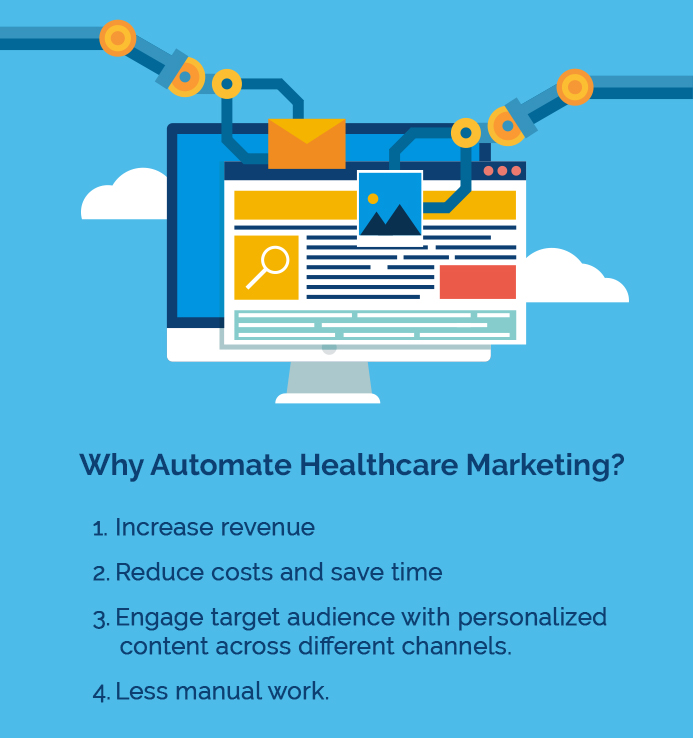 In other words, you need to consider the patient experience in every aspect of your healthcare digital marketing strategy for 2020. This is how you attract new patients and retain existing ones.
2. Staff Engagement
Staff engagement will be one of the top healthcare marketing tips for 2020. We all know that friendly and efficient service is the cornerstone of excellent patient experience. But how do you ensure you are providing this? The answer is in your employees. The majority of patients will abandon a medical practice if its staff are not knowledgeable, and lousy employee attitude is the number-one factor that stops patients from visiting a medical practice.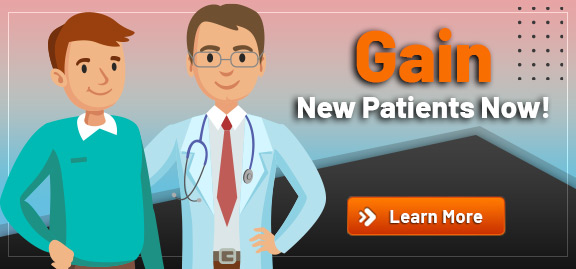 Your staff, both medical and non-medical, are the human face of your brand, so concentrating on interactions between your team and your patients should be a crucial part of your healthcare digital marketing strategy for 2020.
3. Visualization
With the explosion of voice search, you would be forgiven for thinking that "readable" content is more important than visuals these days. While advancements in voice search are influencing the way we are creating content, you shouldn't neglect visual content. We all know that readers prefer visual content to plain text. To see the proof, look at the growth of visually rich social media platforms like Pinterest and Instagram.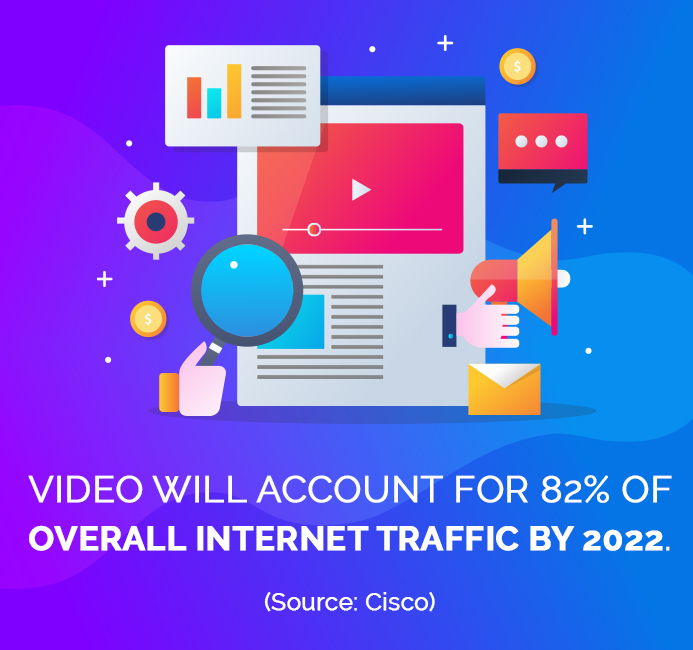 Visuals are easier to remember than plain content. Adding infographics, visualizations and videos to your plain content not only makes it more exciting, but it can help readers retain your message.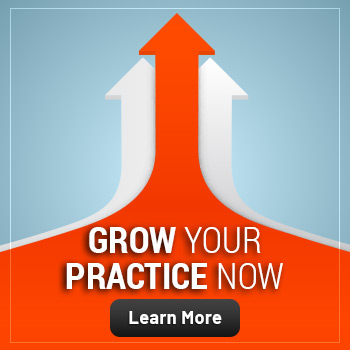 4. Personalization
Today's patients are flooded with healthcare marketing messages from multiple platforms to the point where they have started to ignore them. Generalized marketing is losing effectiveness, so what's the answer? Personalized healthcare marketing messages that build a long-term connection between the practice and the patients. The majority of patients would be more likely to visit a healthcare brand that provides a personalized experience.
Marketing personalization is no longer limited to changing the name of the patient you are addressing in your email newsletters. Improvements in technologies like artificial intelligence (AI) and machine learning (ML) combined with insights from social media have made it possible to hyper-personalize everything from content to service recommendations and everything in between.
5. Live Video
Video is one of the most popular ways for patients to learn about new services and products. Live video is very popular with people, and most of them spend three times longer watching live video than they do watching a prerecorded one.
This is because adding the live element makes the video more engaging, and the audience feels as if they are part of it. Live video is fantastic for grabbing the attention of your social media audience on platforms like Instagram and Facebook. Live videos are also more attractive because they tap into the fear of missing out (FOMO).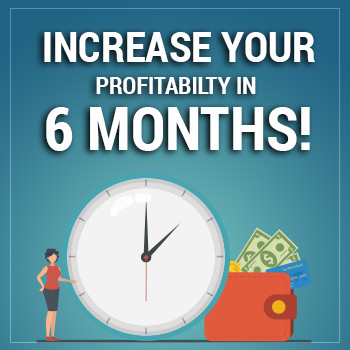 6. Patient Retention
A huge part of providing an exceptional patient experience is making sure that patient experience is ongoing and focused on keeping your existing patients, rather than just attracting new ones.
Recurring patients are more valuable than new patients. It costs more to attract a new patient than it does to keep an existing one, so it is worth putting in more effort to keep your patients satisfied with your services.
Loyal patients also help increase the reputation and awareness of your brand, as they'll talk about your practice and products with their friends and family. Happy patients make great (and free!) brand ambassadors and influencers.
Many of the trends mentioned above can help increase patient retention Personalization, for example, is expected from your patients. The more you personalize communications, the more interactions patients will have with your brand.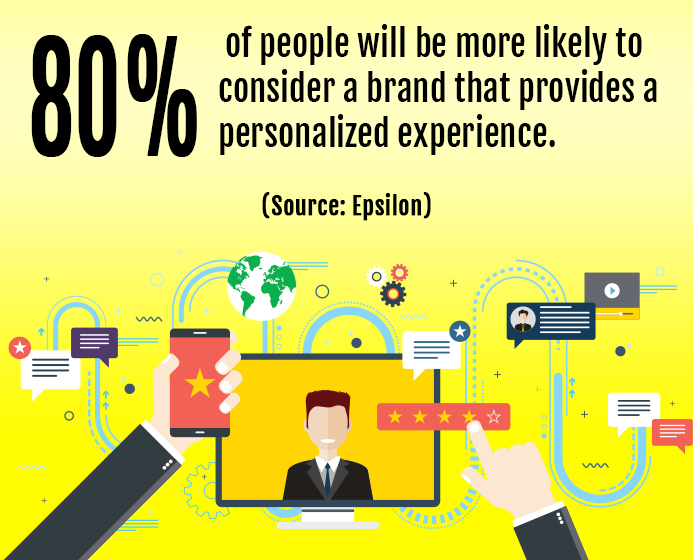 Conclusion
Now is the time to finalize your 2020 healthcare marketing strategy if you haven't already. We won't call it a trend, but content marketing will continue to dominate the healthcare marketing landscape in 2020 and beyond. Most of the trends mentioned above rely on content in one way or another. To succeed in them, you'll need to have a solid base of relevant content across all your marketing platforms. If you are ready to attract qualified traffic to your site with quality content, set up a quick consultation with the Practice Builders team, and we will be happy to help you.