6 Ways Staff Training Improves Your Bottom Line
Posted on

So much has been said about the fact that training your employees can improve their productivity and result in lower turnover rates, which in turn affects the bottom line positively. Staff training is not new, but perhaps not many medical practices have used the full potential of the tools and methods available to measure its impact on their bottom line and the power it has to make your practice more competitive.
Top-performing practice owners understand there is no "secret" to success, but rather a commitment to working hard every day to keep both patients and employees happy. The adage "you get what you invest" is repeated for a good reason. In any industry, including healthcare, achieving and maintaining success means a constant investment of money, time and energy.
One of the most effective ways practices stay at the top of their game is by continuing to invest in their greatest assets – employees. The best, most successful practices offer training programs to develop their staff and help them chart their long-term career path. Training reinforces brand culture and increases employees' loyalty and retention. In addition, driving the professional development of staff leads to growth and profit for the medical practice.
The reality is, medical practices cannot afford not to invest in staff training when they consider the cost of turnover. When one employee leaves, productivity declines and patient volume begins to slip. Morale also takes a downward turn when some of your team members have to work harder to cover. Today's workers, particularly millennials, seek employment that allows them to learn new skills. It is essential to give your employees new tools to 'sharpen the saw' in their daily work environment, but also endless opportunities for career development. From mentorship programs and live seminars to in-field training, there is no shortage of ways to engage your staff members.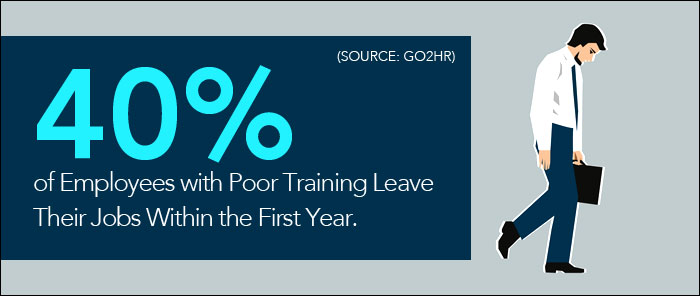 Why Train Your Staff?
Even though staff training has the potential to boost a medical practice's profits and improve employee productivity, it is still a fairly new idea. Most often, the reasoning is that back-end employees do not have an impact on income generation, and therefore it is not possible to quantify the ROI.
Most medical practices still grapple with fundamental questions when it comes to embracing a culture of staff training. The most significant point of contention is whether investing in training makes a significant difference.
Business experts are of the view that staff training offers many people-centric advantages, such as higher engagement levels and better productivity. But do these gains translate into profits? This may be hard to understand, considering that learning outcomes are often intangible and reflect subtly in the patient experience. Business leaders who are skeptical to ask the question, "Does staff training lead to profitability?" The answer is "Yes" and practices that do not take up training as a priority often suffer.
With the growing competition among medical practices, lack of staff training may replace the success stories with failures.
According to the HR Magazine, businesses that invest $1,500 per employee annually on training activities earn 24 percent more profit than businesses with lower training budgets. Another study conducted by The American Society for Training and Development (ASTD), found that out of 2500 businesses that provided extensive training to their employees achieved 218 percent more income per employee than companies with non-comprehensive training programs.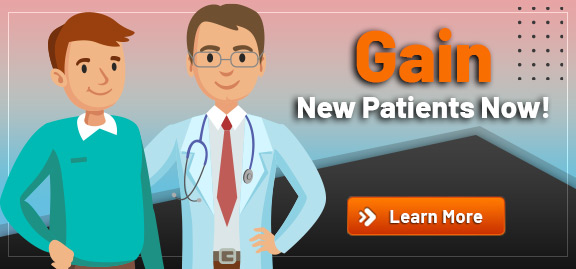 Innovative training methodologies not only raise employees' competency level but also leverage a culture of commitment and satisfaction. Scientifically developed engaging content, role-playing, conversation starters and simulation activities bring desirable behavioral changes in employees and improve the overall productivity of an organization. This is the reason organizations all over the world realize the increasing demand for staff training in the constantly evolving business world.
Staff Training Boosts Bottom Line
Staff training reduces costs in recruitment and turnover. It also improves staff satisfaction and their performance in adapting to today's competitive landscape. Are you wondering how you can measure the ROI?
Well, there are multiple and tangible ways to measure training outcomes, depending on what you are measuring.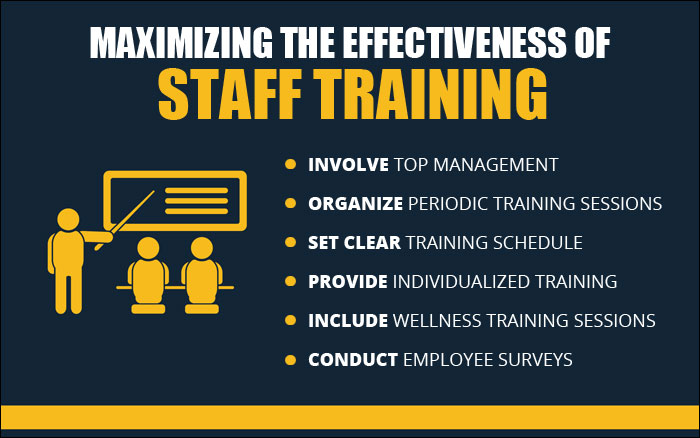 For skill or competency-based training, the most obvious outcome would be improved patient volume or productivity. Improvements attributed to training can be measured through pre- and post-tests, patient volume figures and changes in scheduling patterns.
For other indirect benefits, such as employee morale and engagement, constructive feedback can provide valuable insights into how much your employees value the opportunity for development. In addition, measuring retention rates can also be a useful indication of how engaged employees feel in their jobs.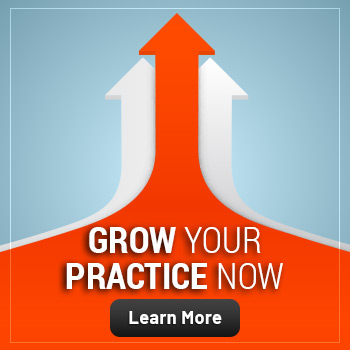 Here are the six ways staff training affects your productivity and profitability.
Saves Time and Costs: Investment in staff training can improve a practice's financial standing. Poor performance often results when employees do not know exactly what they are supposed to do. Training can help solve such issues by explaining the details of the job. This should reduce duplication of effort and eliminate the time spent correcting mistakes and bad performances issues. Improved employee performance can reduce staff turnover, lower maintenance costs and result in fewer patient complaints.
Increases Sales: It has been proven that staff training has a direct impact on the way your team performs, and a more knowledgeable team means more patient volume. Not only is training a quick way to educate and inform but it also allows for instant feedback so you can determine where the gaps in knowledge and skills are. You can measure the overall impact of training over time by focusing on conversions and cost per patient acquisition. The higher the former and lower the latter, the more certain you can be that staff training is paying off.
Makes Your Practice More Competitive: GE CEO Jack Welch said that an organization's ability to learn, and translate that learning into action, is the ultimate competitive advantage. With modern methods of training, there are many more opportunities for practices to stay 'on top of the game' and ahead of their competitors. Learning organizations are more successful than their competitors that do not embrace learning as a core process. Measuring your market share and calculating the impact of training on its growth is another effective way to prove that training is improving your bottom line.
Reduces Turnover: Learning opportunities are being seen in a new perspective and no longer as a skill enhancement tool alone. Employees consider learning opportunities as essentials tools that are in line with their goals of continuous development and growth. Such employees consider training a valued benefit, an opportunity to advance their career without switching jobs. Hence, contrary to the popular belief that trained employees will scout for better opportunities, training acts as the glue that makes employees stick. Such employees stick around as loyal and productive assets who can take your practice to new heights.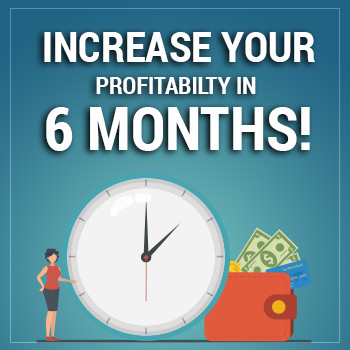 Reduces Recruitment Costs: One of the greatest things about staff training is that it does not make money for your practice by helping you generate additional revenue, but also by saving money. Many practices think that investing in training is an expensive affair. The reality is that the cost of recruitment is often higher and can go up to 150 percent of an employee's salary. This is because hiring is a high investment when we include factors like costs of lost productivity, lost knowledge and onboarding. A better alternative is to build capability, which is often cheaper and easier to do.
Improves Employee Retention: It is common knowledge that attracting and retaining good employees is vital to the health of any thriving practice. In addition, for practices to thrive, they need to do whatever is necessary to help employees do well in their jobs, or risk losing them. Employers need to realize how common it is for employees to leave if they do not receive the training required to do well in their positions. According to research, nearly 40 percent of employees who do not receive the necessary job training to become effective will leave their positions within the first year. In another survey of over 400 employees, almost 70 percent of the respondents indicated that job-related training opportunities influenced their decision to stay at their job.

Conclusion
When it comes to improving your bottom line, the right kind of training can have a dramatic impact. Learning and upgrading the skills of your staff makes business sense. It starts from day one and becomes successive as your employees grow. Granted, it may take some time to see a return on your investment, but the long-term gains associated with staff training make a difference. The short-term expense of a training program ensures you keep qualified and productive workers who will help your company succeed. That is an investment you can take to the bank.
At Practice Builders, we custom-design staff training programs to meet your practice's needs. These programs are designed to assess your current processes, suggest and implement improvements and create a culture of customer-first. All training can be imparted individually or as a package. During our consultation, we can help you choose which training topics are best-suited for your needs. Now that you have a direction for your staff training, be sure to call Practice Builders to discuss the training needs of your practice.