Social Media Trends That Will Transform the Healthcare Industry in 2018
Posted on

The world of social media marketing has changed significantly over the past decade or so. These changes are driven by trends in patient behavior and preferences, mainly by Gen Z and millennials. Reaching out to the younger members of society means that healthcare marketers need to change their communication models and focus on what matters to the younger generation.
Regardless of the size and specialty of your medical practice, social media is your best bet for reaching out to your target audience. Social networks have a captive and thriving audience and provide endless opportunities for healthcare marketers to build meaningful relationships with their target audience. An average American user has five social media accounts and each day spends more than two hours browsing them. According to studies, social media activities account for nearly 30 percent of all online interactions. This is why it is vital to stay on top of social media trends.
Here are the top eight social media trends that are likely to have a significant impact on the healthcare market in 2018.
1. Video Content Will Surge Ahead
Video content has grown exponentially in popularity over the last few years and will continue to grow in 2018, as well. The predictions vary. Cisco predicts 80 percent of online traffic will be driven by video content by 2019, whereas Mark Zuckerberg expects 90 percent of Facebook's content to be video-based by 2018. Nearly 80 percent of social media users said they would rather watch a video than read plain text. In addition, the Facebook live video gets three times more views.
Mobile video is highly likely to be the primary way your patients will prefer to consume healthcare content. Healthcare marketers should also consider that mobile has taken over as the fundamental way to access social media. This is because video content elicits higher engagement rates. New formats such as live streaming are an effective way to engage target customers.

In 2018, you may see a steady rise in high-quality video content. According to HootSuite, online visitors are spending more time looking at video content than reading plain text. In fact, social video advertising grew more than 130 percent in 2017. An excellent way to utilize video is by creating and sharing short clips based on the demands and preferences of your target audience.
Overall, having the ability to create relevant video content in multiple formats on a regular basis and strategically tying it to your blogs and eBooks will be critical in 2018. Medical marketers will need to work out how they can leverage a variety of video formats as part of their content marketing strategies. Marketers will need to ensure they are creating content that reflects their business goals and objectives.
2. Increased Emphasis on User-Generated Content
According to marketing surveys, nearly 66 percent of new patients trust online reviews posted by other patients, and an even higher percentage of potential patients believe recommendations from their family and friends. Social networks are presenting many exciting opportunities to use user-generated content into building healthy relationships with prospective and existing patients.
Medical practices can leverage user-generated content on their social media profiles to engage their followers. For instance, you can ask your followers to submit reviews or share experiences of your practice on social networks. You can then choose the best submissions and share them on your page, giving credit to the followers who submitted them. This is not just a great way to get fresh content regularly; it is also a proven strategy for engaging your potential and existing patients. Chosen followers will be motivated and will be more likely to recommend your services to their family and friends. Instagram is said to deliver the biggest ROI for user-generated content.
In 2018, you can expect to see more healthcare facilities integrating user-generated content into their social media campaigns. Healthcare marketers must look forward to 2018 and start leveraging this trend if they wish to remain competitive.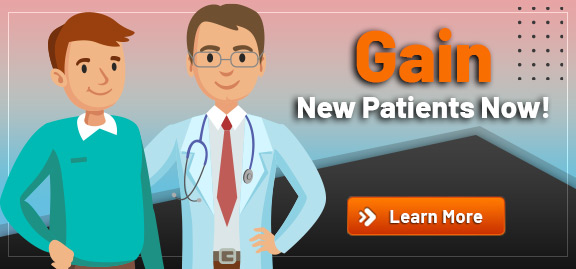 3. Chatbots and Messaging Apps Will Improve Patient Service
Patient experience is valuable. Patient experience is what it sounds like – making sure your patients have a good experience at your practice and with your employees. The concept of delivering superior patient experience is steadily gaining momentum. More than 68 percent of marketers say they are focusing on improving customer experience.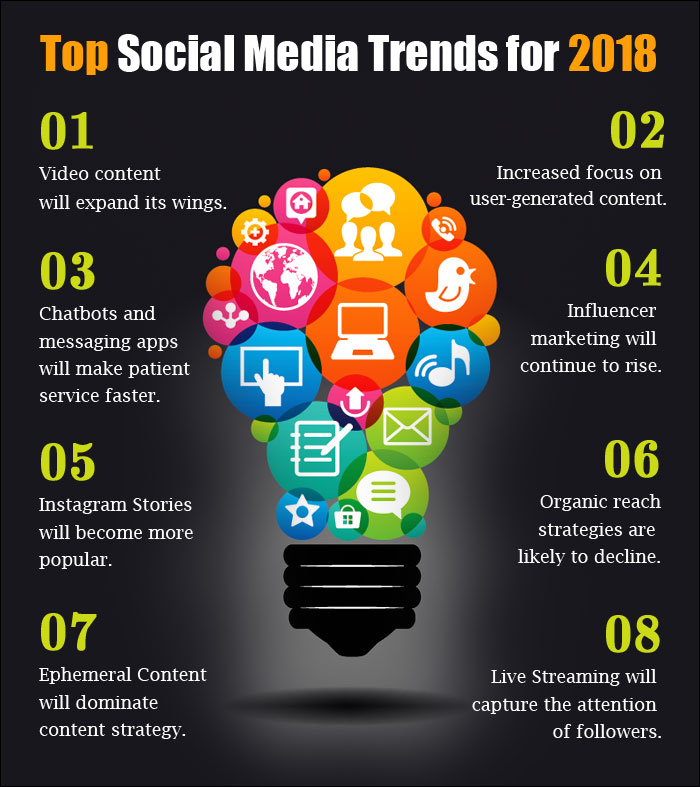 Chatbots can give medical practices the chance to interact quickly with their target audience in a way that feels personal. There are at least 100,000 active bots on Facebook Messenger every month, and almost 2 billion messages are exchanged between businesses and their target audiences each month. In 2018, medical practices will have to step out of their comfort zones and focus on chatbots and messaging apps in order to deliver excellent patient service. Healthcare marketers will invest more time and effort in interaction with patients via messaging apps and chatbots. A combination of chatbots and messaging apps can significantly enhance the quality of patient service.
4. Influencer Marketing Will Continue to Rise
Social media influencers have an incredible reach, usually with followings in thousands or millions. Healthcare marketers are shifting toward paying these influencers to promote their products and services. Nearly 32 percent of US-based influencers say Facebook is the best social networking platform, while 24 percent of influencers think Instagram is the best.
Influencer marketing is believed to deliver 11 times the ROI compared to traditional marketing strategies, and more than 49 percent of new patients depend on influencers for choosing their next medical facility. This is not a passing trend, but a multibillion dollar industry. A lot of these social media influencers walk away with six-figure incomes, just by promoting brands to their followers.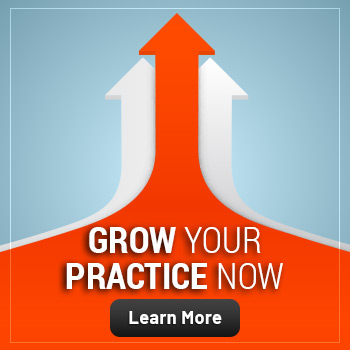 More than 90 percent of healthcare marketers who employ an influencer marketing strategy to connect with new patients and improve engagement with existing patients believe it is successful. In 2018, more healthcare facilities will embrace influencer marketing as a way to communicate with their target audiences.
5. Instagram Stories Will Be More Popular
With Instagram Stories, you can publish content that lives for 24 hours before disappearing. This is believed to be the perfect way to keep your followers engaged without over-sharing content to your Instagram profile. In addition, you can hashtag relevant keywords to help target users find your posts quickly and easily.
Instagram Stories is perhaps the most significant change in the Instagram user interface, and the marketing opportunities that it provides are tremendous. Instagram Stories is also more lucrative from a marketing perspective because, unlike other social media platforms, Instagram metrics are trackable. This means healthcare marketers trying to connect with their target audience on Instagram must take the time to get on board with Instagram Stories.
Daily viewers of Instagram Stories have surpassed daily SnapChat viewers within one year after launch, and the growth is not expected to slow down in 2018. It is likely that more than 50 percent of all Instagram users will be using Instagram Stories by the end of 2018.
6. Organic Reach Strategies Are Likely to Decline
With an increasing number of businesses strengthening their presence on social networks, there was a need to invent measures to combat spam. This means marketers have to face a dramatic decline in organic reach. Due to less organic return, marketers have to be more selective about what and where to post.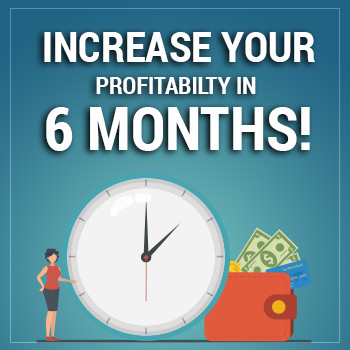 Healthcare marketers need to stop relying on short-term tactics that once worked. Facebook has already announced that organic reach will soon be zero. 2018 is likely to be the year when we will feel the pinch on the organic reach of our social media content. While you must be creating and sharing the most genuine and relevant content, you need to understand that it is a pay-to-play world. With a lot of businesses increasingly disappearing from newsfeeds, ephemeral content is key to staying top-of-mind in 2018.
Instead, healthcare marketers need to start building sustainable social media strategies. This means carefully choosing networks where you post content and investing more in paid ads and influencer strategies.
7. Ephemeral Content Will Rule Patient Engagement
Ephemeral content is short-lived content that appears for just 24 hours and then disappears on its own. This type of content is gaining immense popularity among millennials and generation Z. Snapchat, Instagram and Facebook stories have led to the demand for ephemeral content. Because of the nature of content, the information is lost within hours, thus making your followers take fast action.
Ephemeral content is a great way to preview upcoming projects and showcase behind-the-scene content that is supposed to be short-lived. However, you will need an effective strategy in 2018 to engage your target audiences in the shortest possible time.
Your target audience will consider short-lived content more authentic, and it may motivate them to call your office and schedule an appointment.
8. Live Streaming Will Expand
The live-streaming market is growing at an alarming rate. While live streaming has been around for a while now, the way patients and healthcare brands are going to use them is likely to evolve. We are going to see a lot more of live streaming in 2018, and the brands that leverage it well will be rejoicing in the organic reach it will generate.
Live streaming was a $30 billion industry in 2016, and it is expected to more than double in size by 2021 to become a $70 billion industry. One of the biggest reasons you should care about live streaming is due to its massive user base and rising popularity. Live streaming is a nearly free way to drive lots of traffic to your social media profile and tons of revenue for your medical practice.
In 2018, more healthcare brands will harness the power of live streaming and will incorporate it into their healthcare content marketing strategy. Just like Facebook and Instagram, other social networks too will try to capitalize on the trend.
Wrapping Up
The role of social media marketing is expanding, and we expect a lot of changes in the social media landscape in 2018. One thing is sure: Social networks will offer brands more ways to create engaging content and more natural ways to share it. Most likely, video streaming and ephemeral content will go mainstream. Additionally, healthcare brands may turn to newer social platforms as Gen Z will spend a lot of their time there. This means healthcare marketers will need to strengthen their online presence in 2016. However, it is essential to stay informed on the behavior and preferences of your target audience.
It is critical to look forward to 2018 and adjust to the healthcare social media trends if you wish to remain competitive in the market.
If these trends have inspired you to begin transforming your medical practice's social media marketing campaign, Practice Builders can help you. Not only do we have the experience and insight to point you in the right direction, but we also have the technology to make you achieve your business goals. For more information, contact us today.