AI-Powered Patient Engagement Not an Option Anymore
Posted on

Some key facts:
AI in healthcare is likely to become an $8 billion industry by 2022.
AI market will surpass $100 billion by 2025. (Source: Constellation Research)
By 2020, the customer will manage 85 percent of the relationship with a business without interacting with a human. (Source: Gartner)
AI-powered smart devices will empower patients to take better control of their own health.
Patient care is expected to become more proactive with AI assistance.
According to research by MarketsandMarkets, the healthcare AI market is expected to grow from $667.1 million in 2016 to $7.9 billion by 2022, a compound annual growth rate (CAGR) of 53 percent. This explains why tech giants such as IBM and Google are developing deep learning techniques that can revolutionize the way diseases are diagnosed and patients are treated. In addition to rising healthcare costs, patient engagement is a continuing struggle for most healthcare practices.
Many healthcare facilities across the country have implemented mobile apps and virtual assistants in an attempt to resolve the common pain points surrounding patient engagement. However, these attempts are nothing more than FAQ systems with a speech-enabled front end, and most of these systems fail to deliver the conversational intelligence that is required to develop patient loyalty. This failure is primarily because patients' expectations are changing and they want intelligent conversations.
Patients recognize that there is no intelligent understanding of their needs or demands. A recent independent survey found that more than 70 percent of people wished their voice assistant understood the context of their conversation better.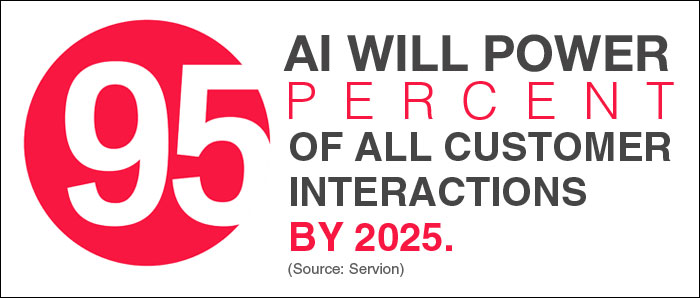 AI Can Be the Game Changer!
AI promises to enhance patient engagement by anticipating the individual patient's needs and providing effective outcomes. Instead of just feeding in large amounts of data and prescribing medicine, AI systems can analyze the input data, understand what the user wants to achieve and suggest the best way to get there. The ability to predict and find intelligent patterns using patient data is what will give healthcare facilities the huge opportunity for customized medical marketing. In addition, the business benefits are clear: According to Gartner, by 2020 personalization engines used to recognize a customer's intent will allow businesses to increase profits by up to 15 percent.
But how will patients benefit? Medical practices can use AI systems to provide recommendations on similar content that existing and potential patients will enjoy, by monitoring their reading preferences and inserting them into a learning algorithm to make content recommendations. The predictive analytics can result in a highly engaged patient who has received value from sharing his or her consumption patterns.
According to Accenture, 75 percent of customers are more likely to do business with a brand that recognizes them by name, recommends options based on their needs and demands and understands their history. A simple recommendation can save time and effort on a patient's behalf, delivering results before they knew they needed it. In addition, this level of personalization will increase patient loyalty, brand awareness and average spend. The ability to collect information on patients' requests and use that information to identify their needs and serve results tailored to preferences can be a game-changer when it comes to personalized patient engagement.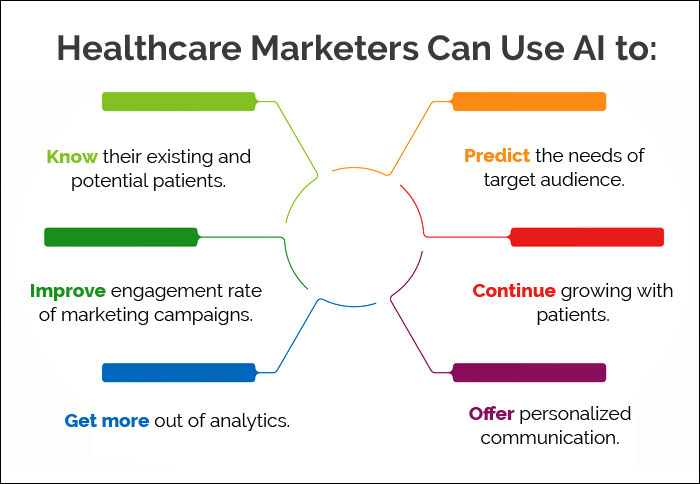 An emerging area of AI is the ability to predict your target audiences' needs based on prior data. With the majority of a patients' interactions with a practice expected to be done through a machine in the next few years, it is time to future-proof your practice. Tailored treatment recommendations, security monitoring and appointment predictions are all proving that AI is here to stay, and there are plenty of ways for medical practices of all sizes to reap the benefits.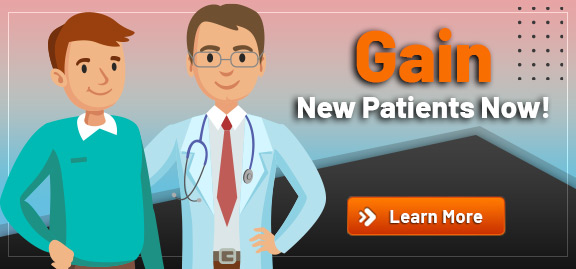 How AI Can Improve Patient Engagement
While it is essential for practices to understand the potential AI can bring to their operational processes and patient engagement, it is more important to analyze how they are engaging with patients today and where they want to go in the future. Only then can they understand how AI can help them optimize this engagement. It is also critical to think how AI can solve a practice's particular challenges and provide real value to achieve real results.
For instance, healthcare marketers are trying to move from general marketing campaigns to personalized campaigns targeted to a specific set of customers. In these cases, many practices are using the power of AI to engage with patients based on their needs and actions. With increasingly competitive markets combined with shifting patient needs, practices need to be in tune with their patients' needs in real time. With every patient action – be it a website click, opening a direct email or scheduling an appointment – an AI-powered engagement platform continually adjusts in real time so it can predict your patients' next moves and meet them in stride.
According to industry experts, chatbots are expected to save around $8 billion annually by 2022. They also predict that in the next five years, 85 percent of all customer interactions with businesses will be managed without any human interaction. Applying the same study to the healthcare market, patients too are likely to demand that their questions be answered any time, any place and through any communication channel. Medical practices will act as "personal concierges" by integrating with patients' daily lives and take care of daily needs even without patients pointing them out explicitly.
In the AI-powered healthcare world, patients would expect themselves to be pampered and treated with special care and attention. So, practices will need to reinvent the patient touchpoints not just for economic benefits, but also to meet the ever-increasing patient expectations.
Healthcare marketers can use the power of AI to uncover patient-physician interaction patterns and identify opportunities to satisfy unmet patient demands. AI derives insights from all patient touch points to help marketers convert leads to drive more impactful patient engagement.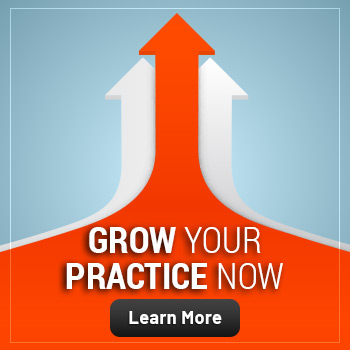 The AI technology has evolved to the point where practices are increasingly deploying it to gain better insights into patient needs and provide personalized service. A recent IDC report predicts revenues will boost $1.1 trillion over the next four years due to improvements in customer service with artificial intelligence.
Leveraging AI to perform administrative work can help your employees spend less time on nonessential tasks and more time on connecting with your patients. AI can also assist in addressing patient queries that come up repeatedly, freeing your employees to have more time and attention for higher-order service. Based on data, AI can predict when patients are getting frustrated, allowing your staff to address the issue more effectively, or are close to making a certain decision, such as scheduling an appointment or going ahead with a specific treatment. AI is providing techniques that were previously impossible, and this will lead to disruption by faster, much more accurate machine-based predictions.
The more you understand the patients, the better you can offer new services and products in a market that you might not even be aware of. You may end up offering them something you did not even know your target audience wanted.
In order to make the most of AI systems in your medical practice, consider the following points:
1. Have clear objectives. It is challenging to pick a cutting-edge technology if you do not understand what you want from it.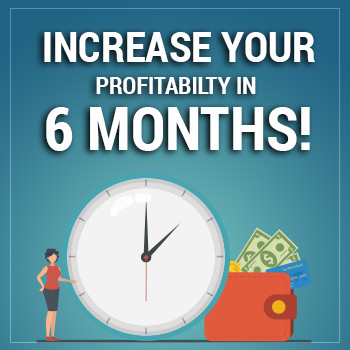 2. Outline a business roadmap, and identify the steps you may have to take in order to achieve your goals.
3. Understand what AI is and exactly how it can help your practice. Do not assume it can do things that it cannot. It is critical to have an understanding of what this technology is and how it can assist your vision.
4. In addition to the technology and systems, you need the time and the will to head in the direction you have chosen.
5. Stay adaptable and be willing to make necessary adjustments.
Wrapping Up
Patient experience and brand loyalty are synonymous with patient engagement. Patients are drawn toward experiences, and it is these experiences that make them loyal to your medical practice.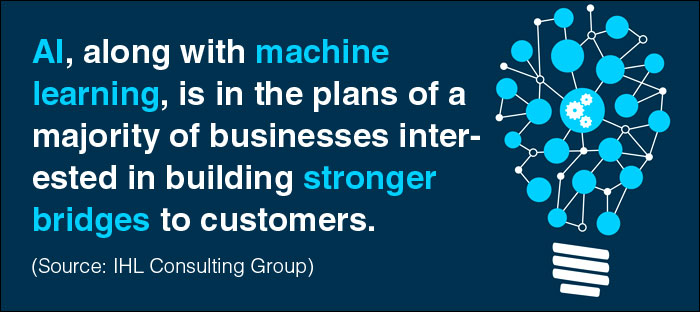 Ensuring patient satisfaction is no longer enough, and practices are going the extra mile in keeping patients engaged. AI can enable healthcare marketers to reach out to the target audience at a personal level, engage in deeper interactions and enhance patients' overall experience with the brand.
AI is poised to have a transformational impact on every industry, including healthcare, in the coming decade. It can solidify the medical marketing strategies you already have in place and strengthen the potential of your analytics by helping you understand what patient data you have, what it means and what the untapped possibilities are. AI is said to be the next big thing in the healthcare market. However, practices must ensure that they use AI intelligently to offer personalized experiences.